---
FLAGSHIP OF FAT TIRE COMMUTER EBIKES
---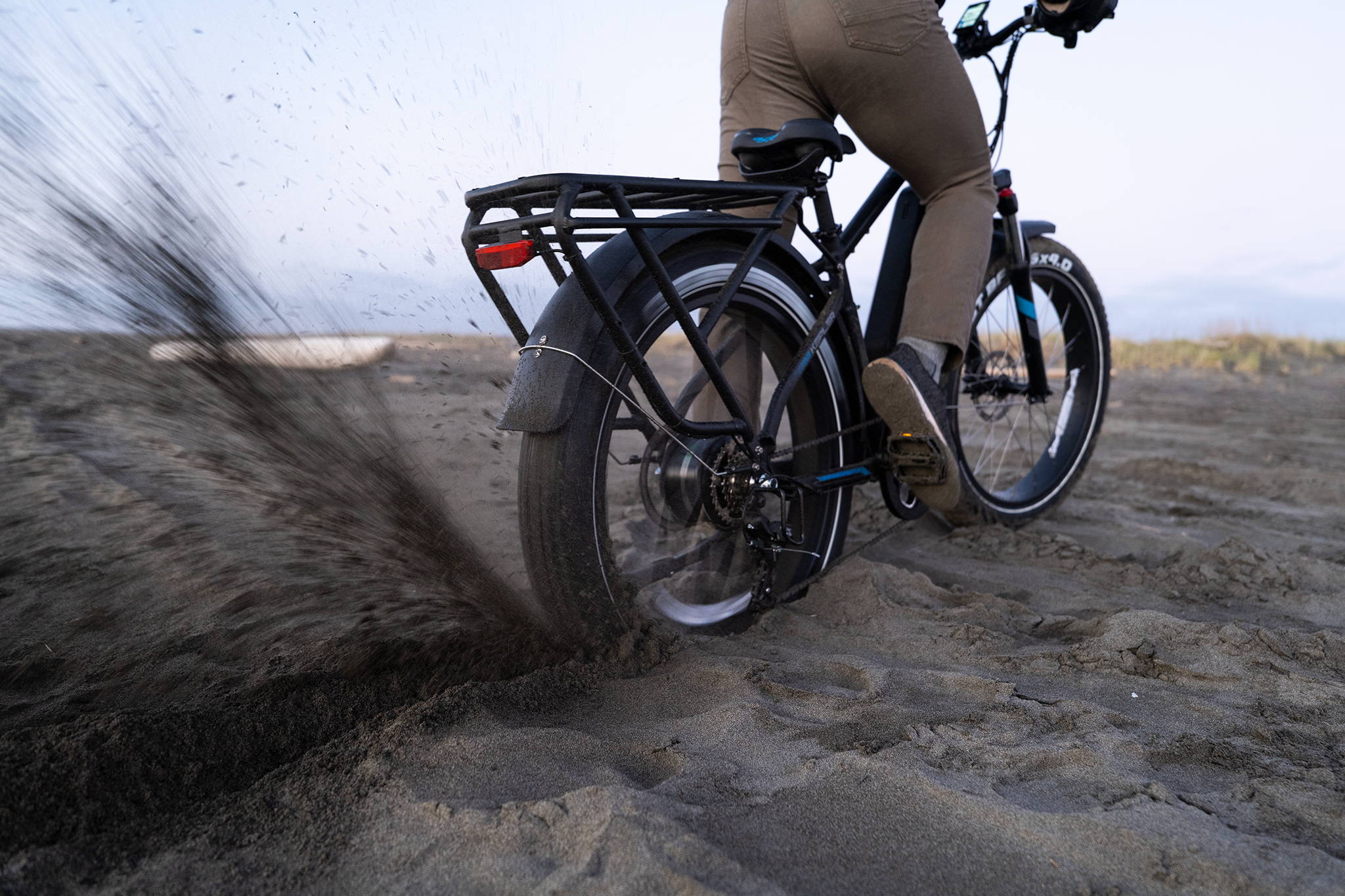 ---
Kepler is equipped with a 1000 watt custom motor which can deliver 1800 watts of peak power when needed.
Kepler is equipped with a 1000 watt custom motor which can deliver 1800 watt of power when needed.
---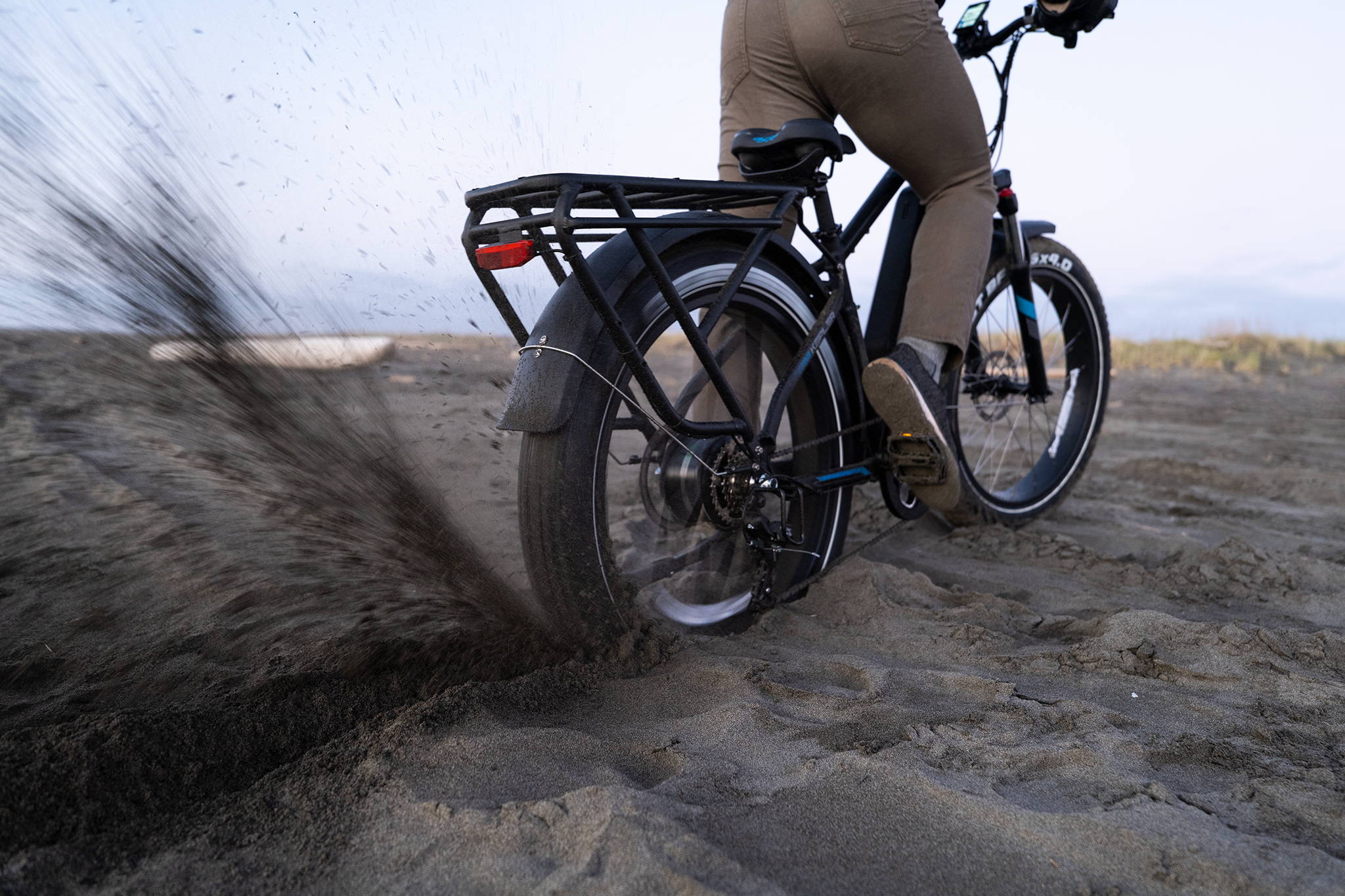 ---
Why settle with a 48V/14ah or 15ah battery when you can get massive 52V 20ah battery. So that you won't get stressed about your battery running out of charge. You have enough range.
Ride longer than you can with any other e-bike.
---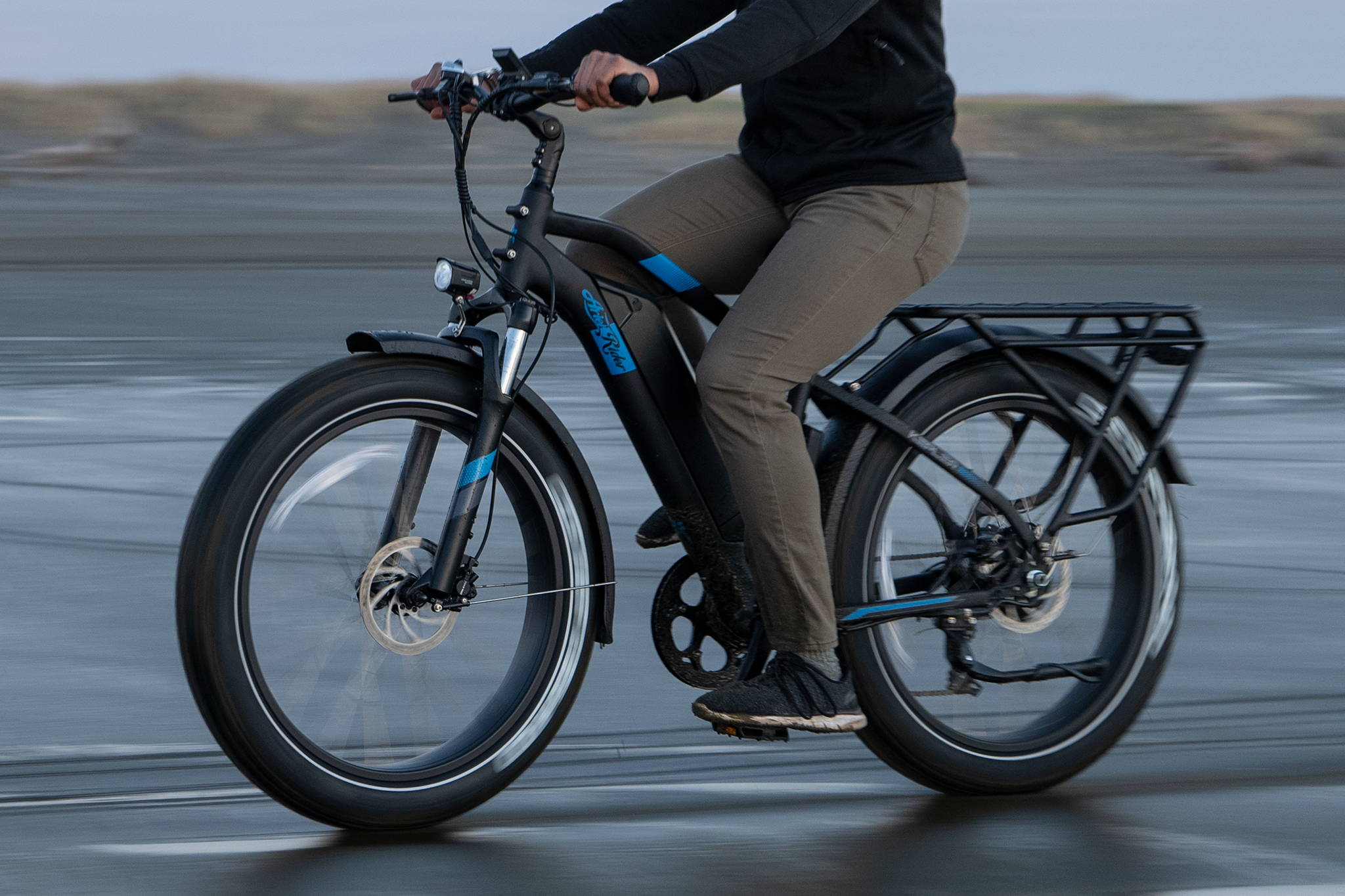 ---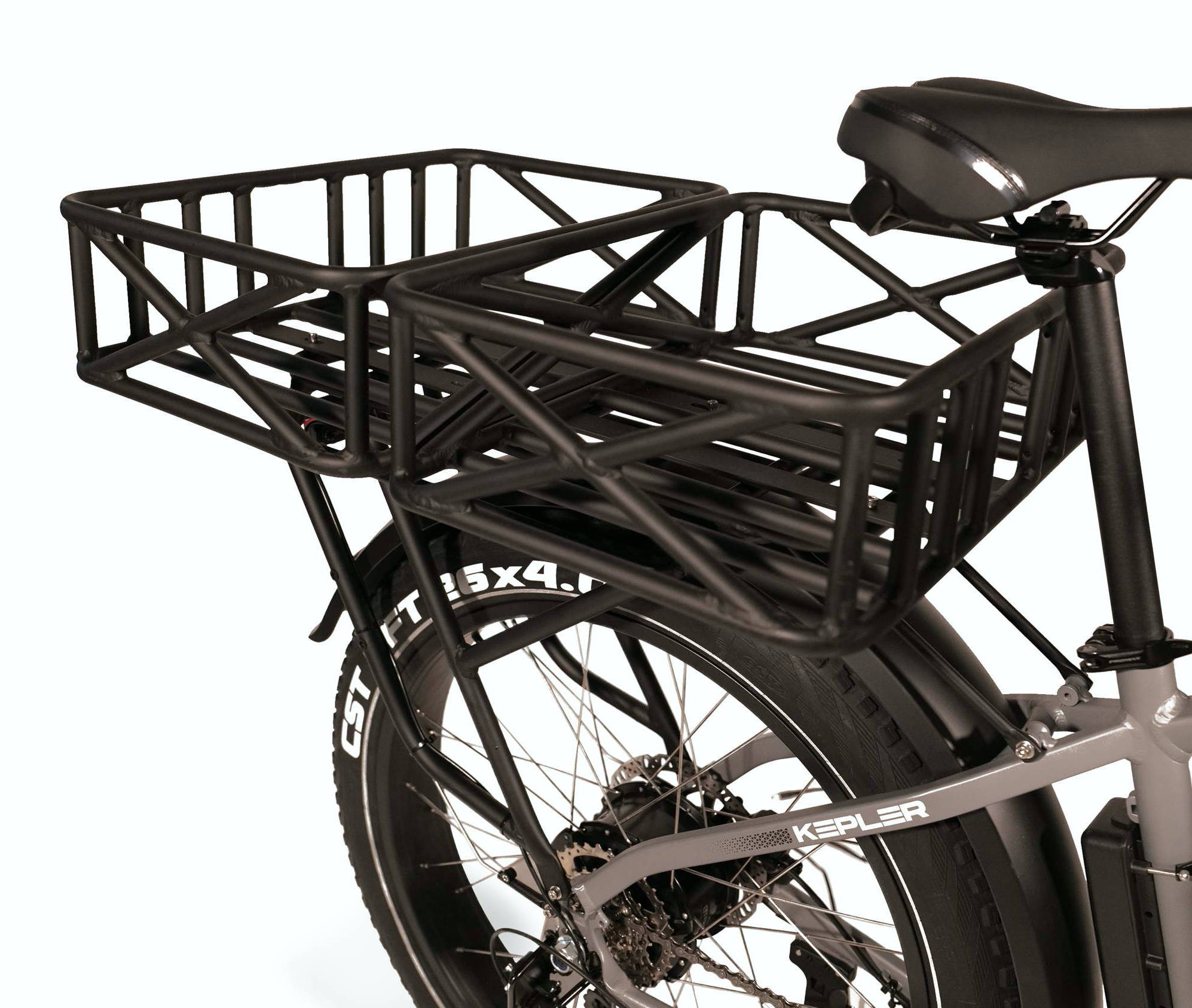 ---
Our custom designed rear rack is ready carry heavier loads and you can attach two large size cargo-baskets without any issues.
Currently the rear rack is offered FREE with every Kepler e-bike order.
Our rear rack is custom designed which is equipped to carry heavy loads and you can attach two large size basket without any issue. Currently we are offering it free with e-bike order.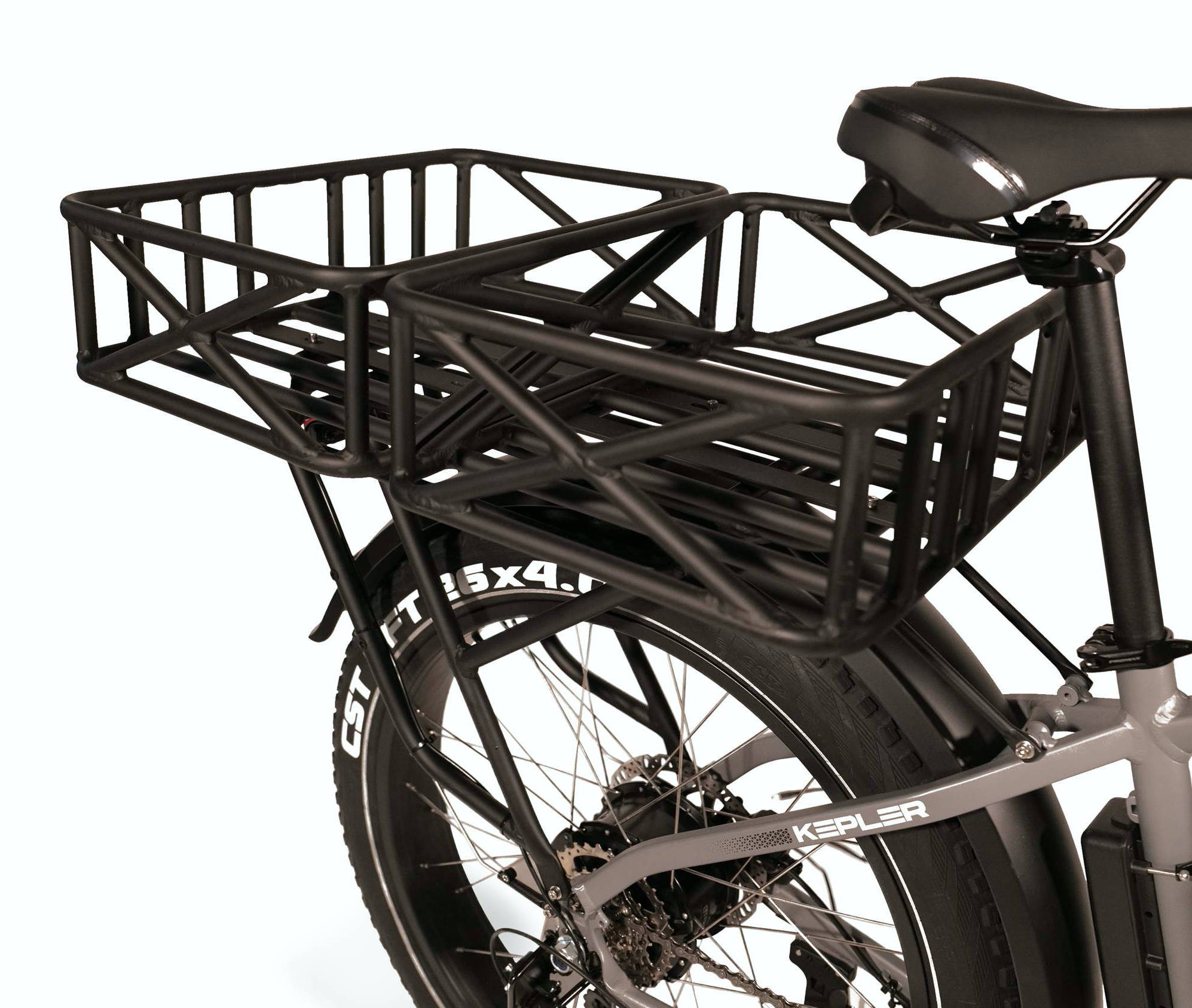 ---
---
Our colored display is equipped with USB port and unlike other displays you can view your battery capacity in percentage.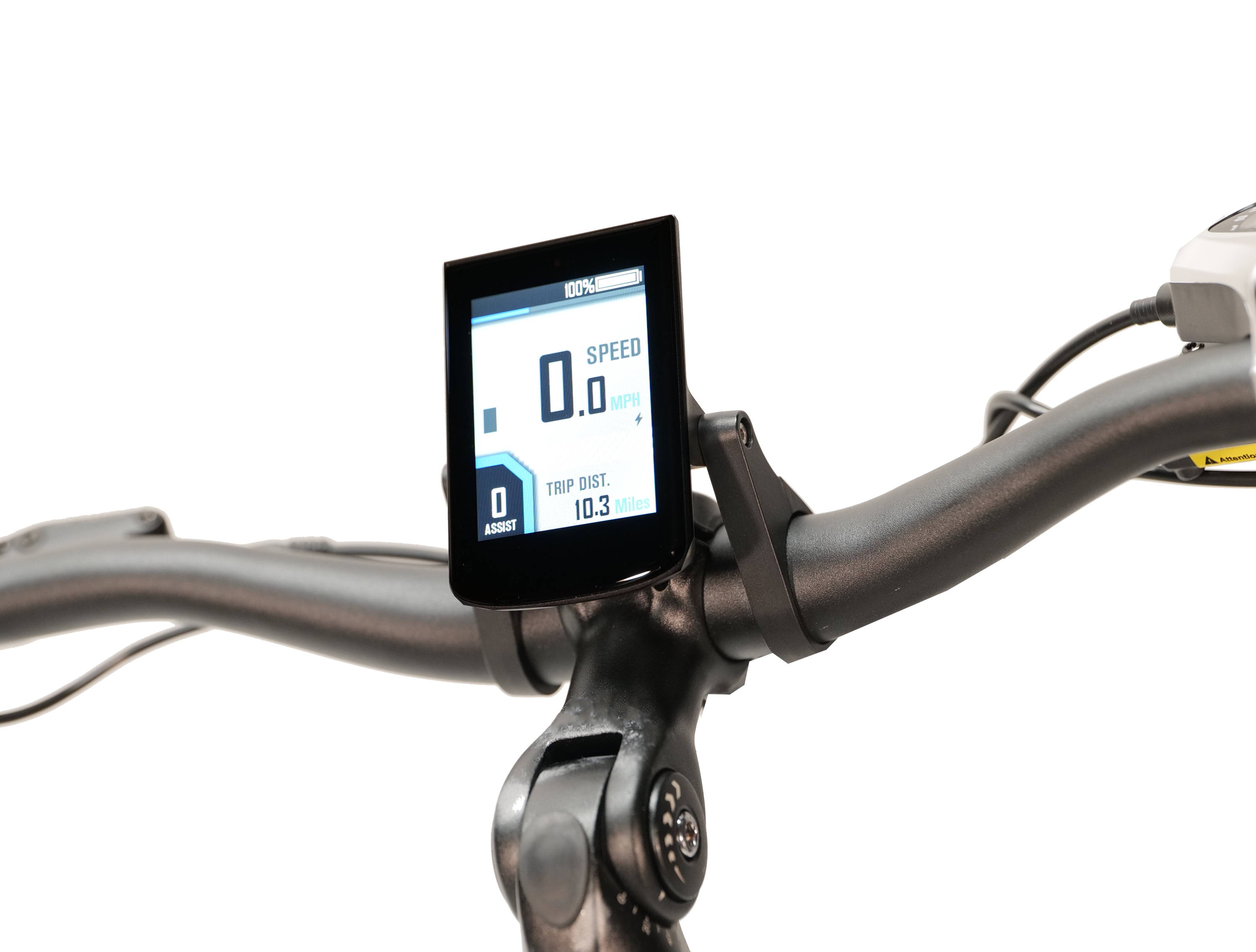 ---
WHAT MAKES KEPLER BETTER THAN OTHERS?
---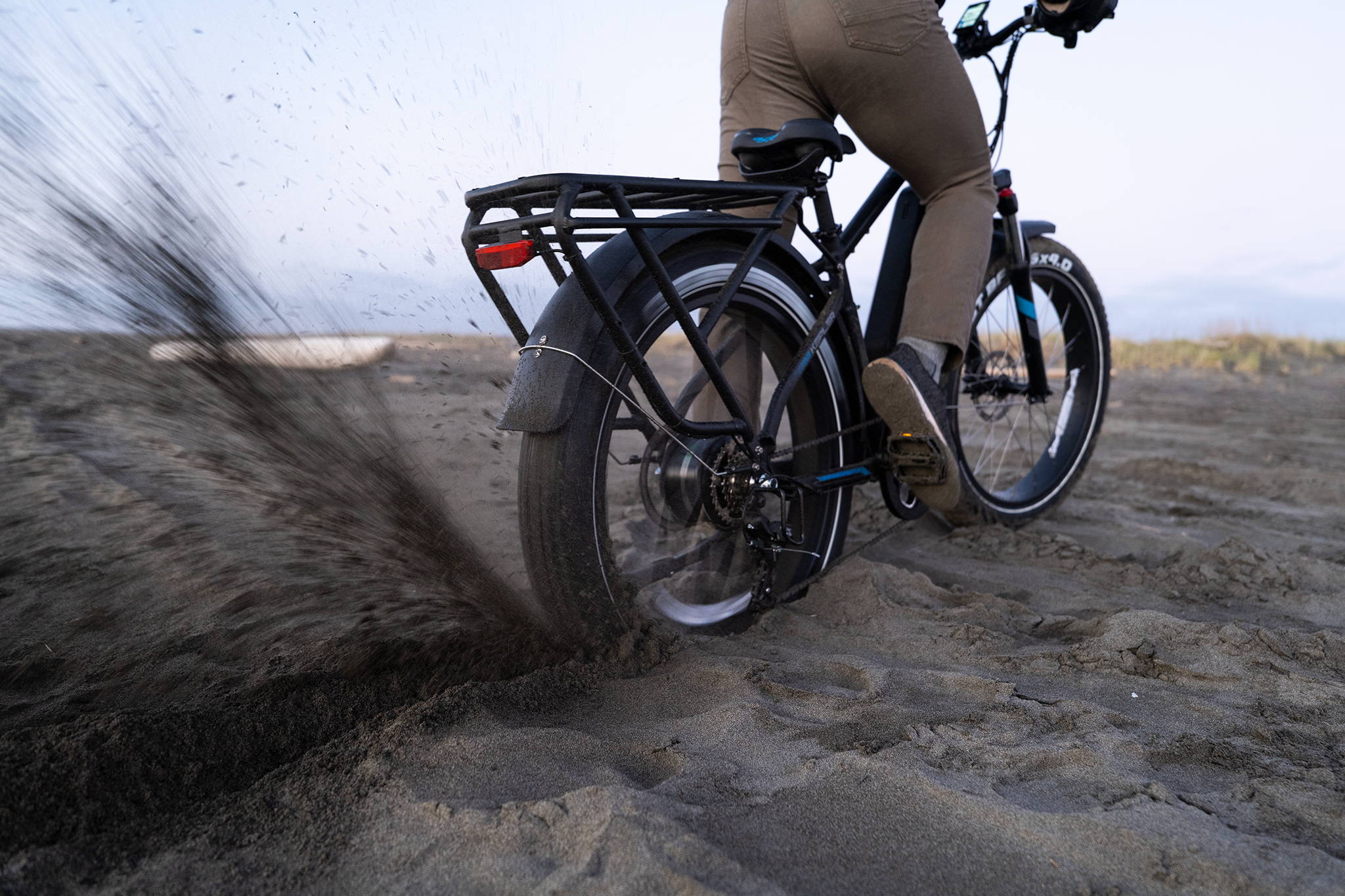 Kepler is equipped with a 1000 Watt custom motor that can deliver 1800 watts of power when needed.
LARGEST BATTERY IN THIS CLASS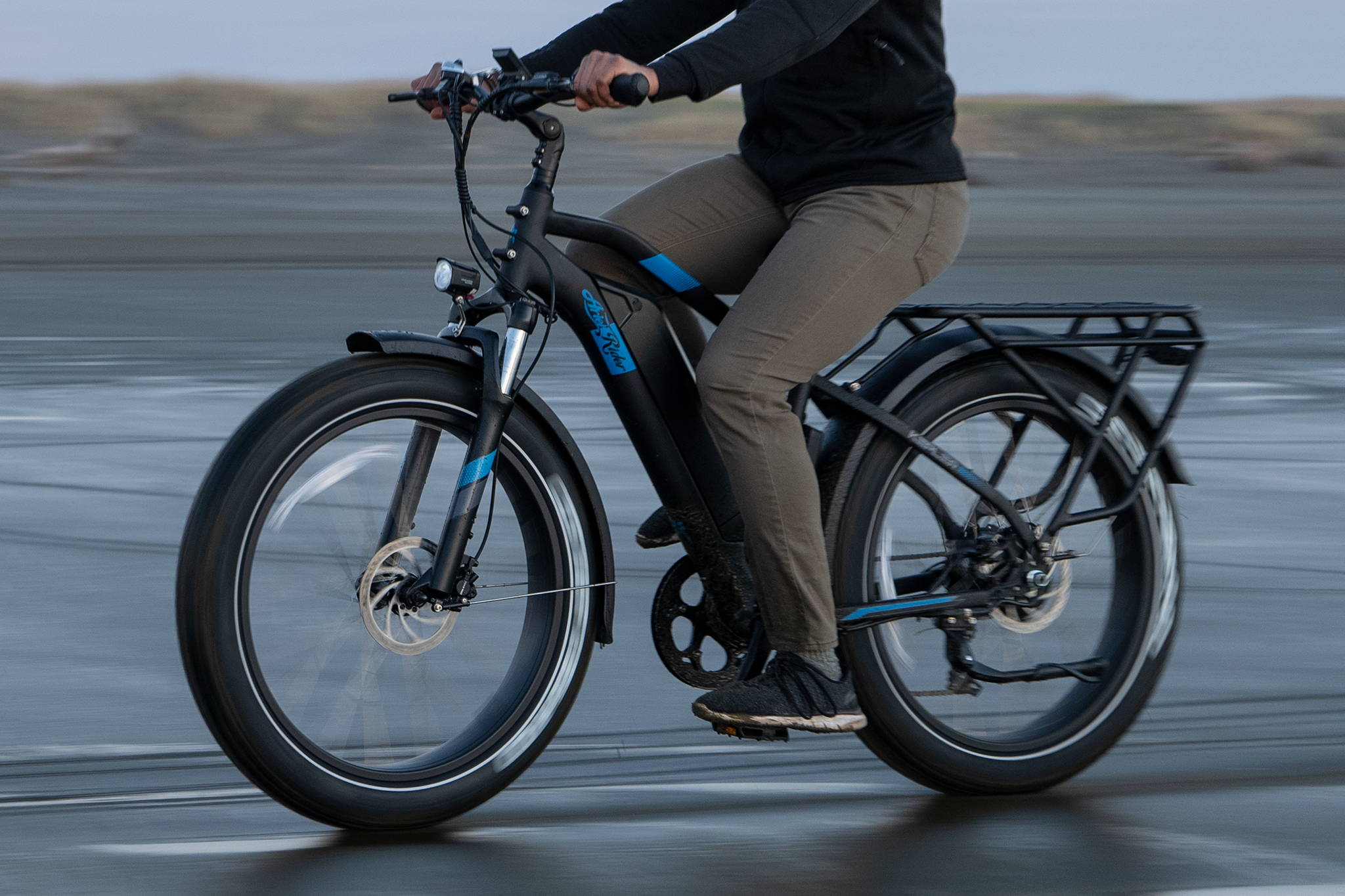 Don't settle with underperforming 48V smaller size batteries like the others.
Go further with your 52V 20ah battery. We are confident it has longest range in this class.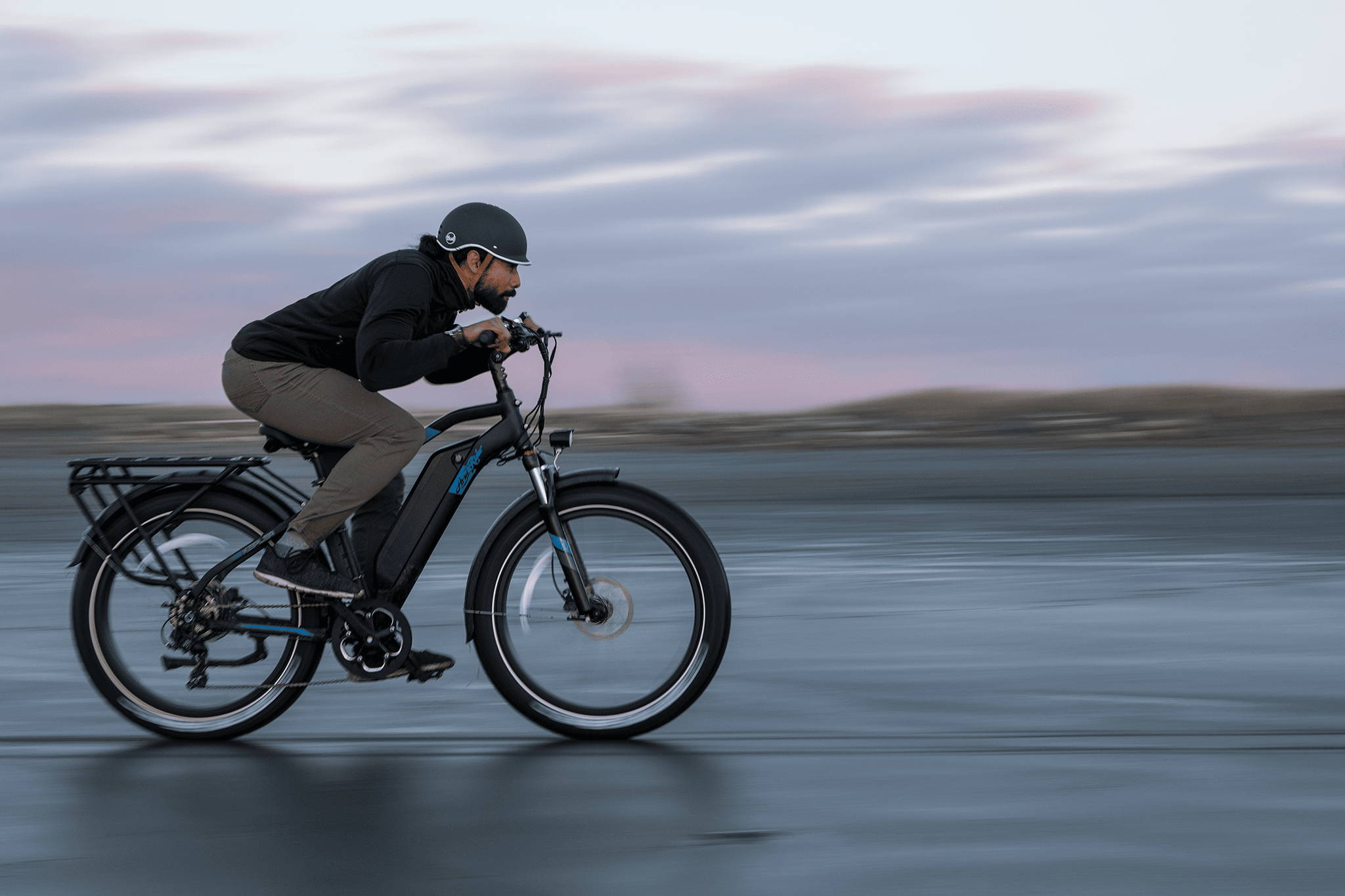 Kepler isnt only powerful but also very fast...
Actually fastest in it's class. Speed will definitely blow your mind.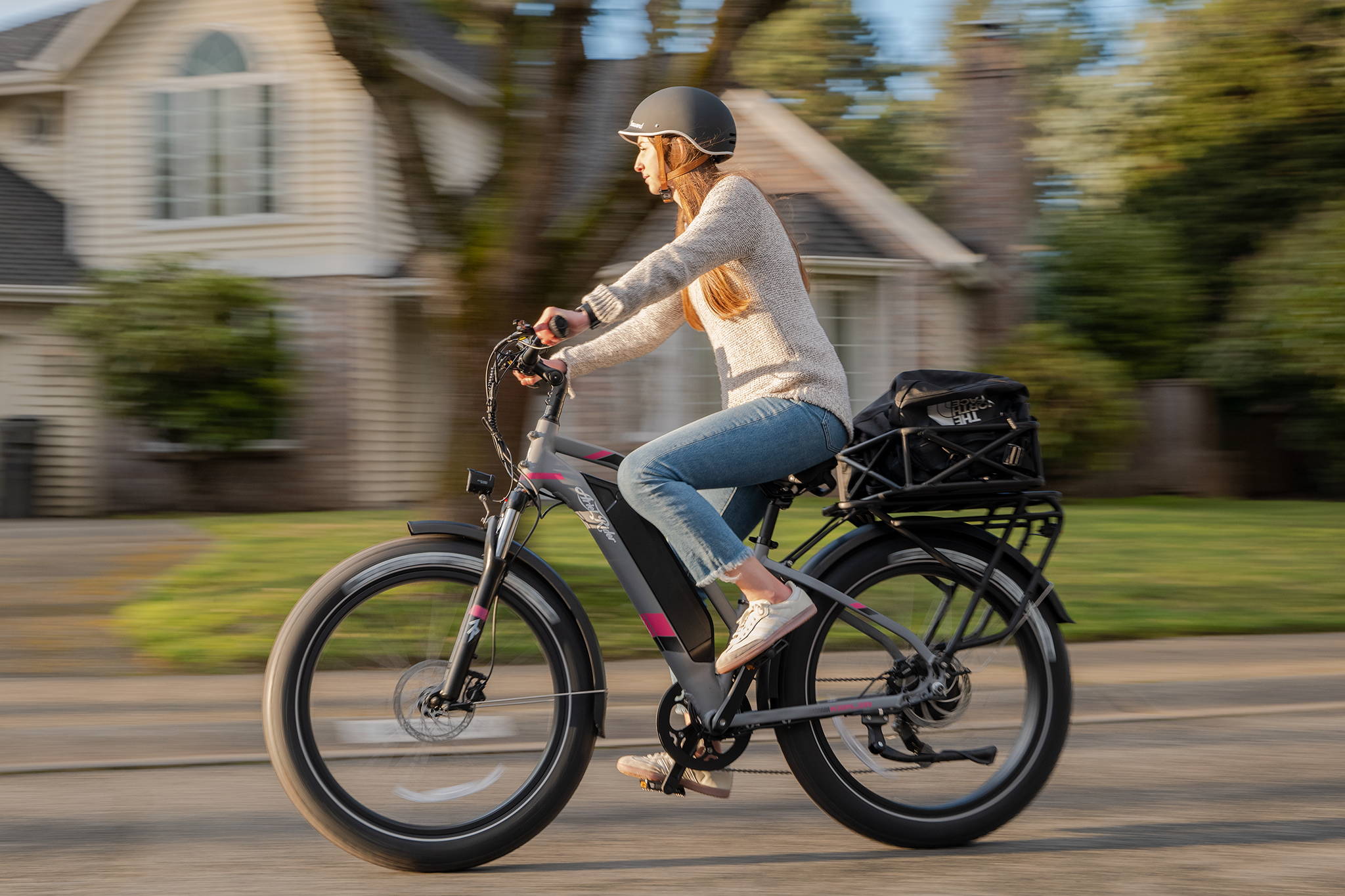 We design Kepler as a true car replacement, so we designed a very large and sturdy rear rack that can carry heavier loads than any other ebike in it's class.
---
---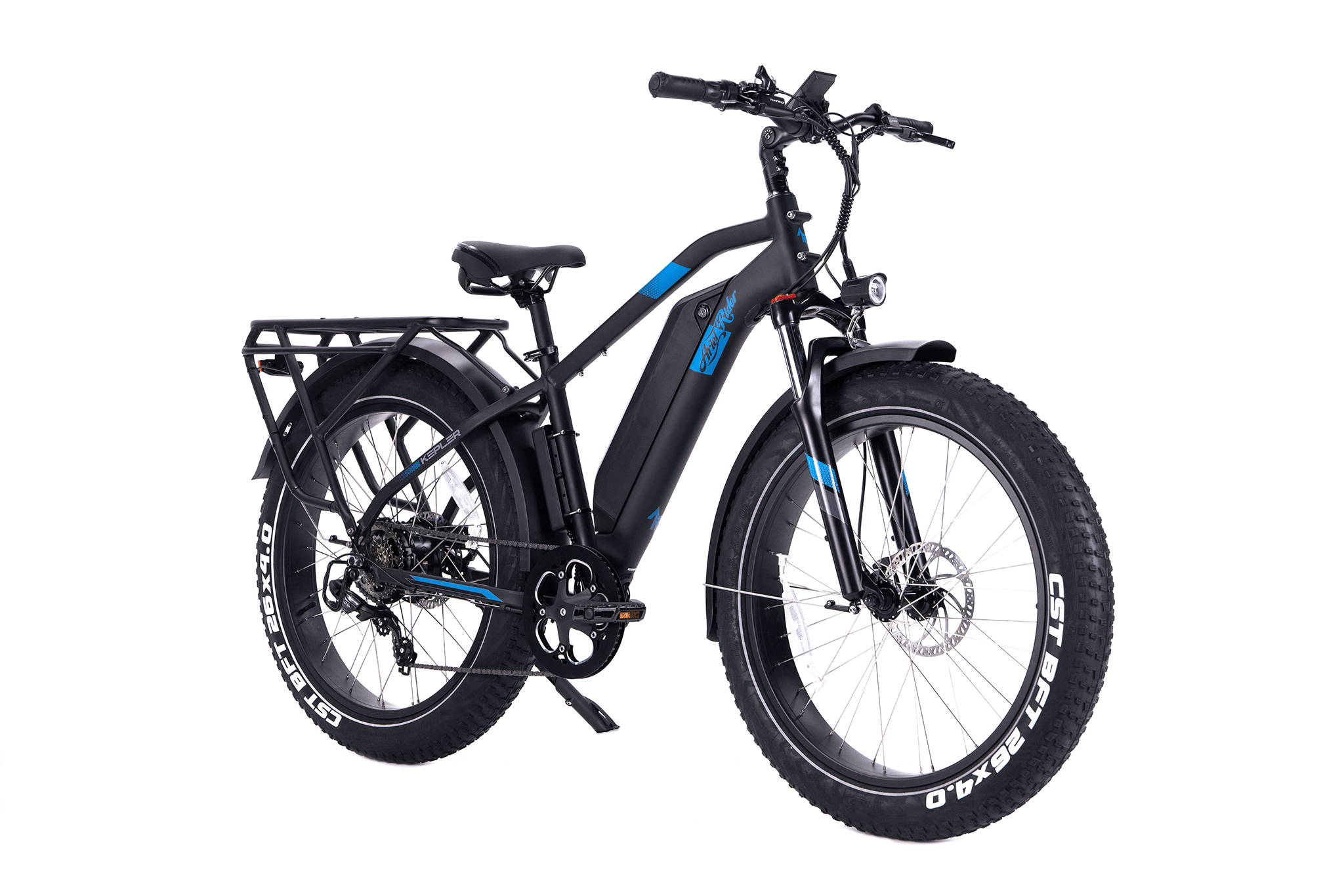 1000W
Geared Hub Motor
Up to 75+
Miles per Charge
52V, 20Ah
Li-ion battery
300 lb
Payload Capacity
---
---
1000 Watt Nominal 1800 Watt Peak Power Motor
Bafang
32+ Mph (Where legallt allowed)
Headlight and rearlight with brake light Function
1650 Watt 33amp 52V Controller
Water Resistant Connectors and Wire Harness
Colored LCD Display With Self Diagnostic
Double Walled, Aluminum Alloy
7 Speed 1x7 Shimano AltusTZ25007428 Derailleur
Exclusive Ariel Rider Ebikes Ergonomic
Shimano AMFLTX50RCT SIS Index Thumb Shifter
Forged Alloy, 170mm Length, 52 Tooth Steel Chainring with Alloy Guide
Single leg steel, spring loaded, height adjustable
Zoom Fork with Preload and Lockout. 80 mm travel
Wellgo B249 Aluminum Alloy Platform
*Due to ongoing supply chain constraints in the e-bike market, components listed are subject to change without prior notification.
All new components have been carefully tested and inspected to ensure they meet, and in most cases exceed, the performance standard of the item we are replacing.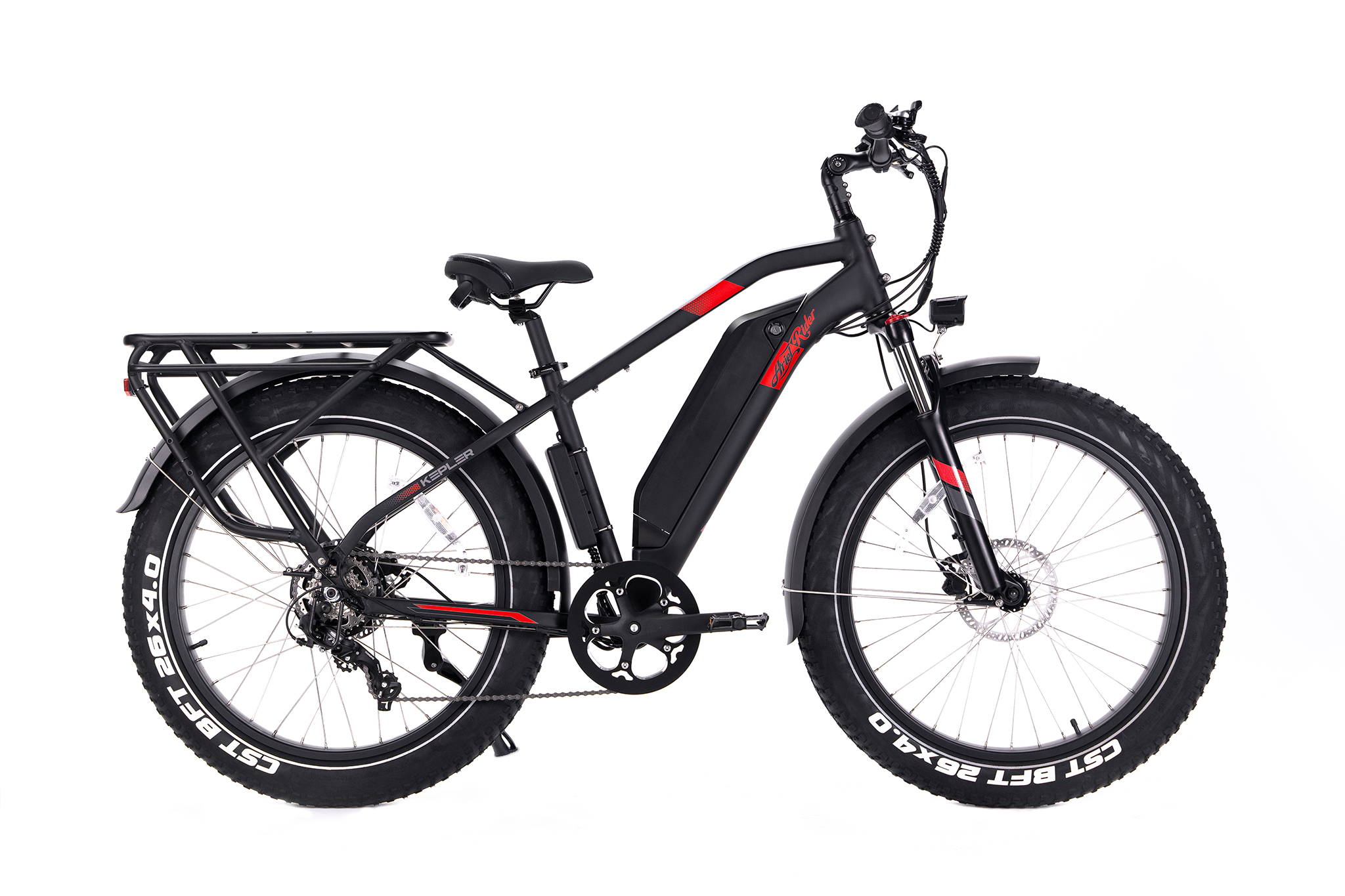 HIGH-STEP 33"
LOW-STEP 32"
Measured from the ground.
HIGH-STEP 43"
LOW-STEP 42"

Measured from the ground.
HIGH-STEP 25"
LOW-STEP 22"
HIGH-STEP 74"
LOW-STEP 74"
HIGH-STEP 46.2"
LOW STEP 45.8"
HIGH-STEP 15"
LOW-STEP 14.6"
HIGH-STEP 44"
LOW-STEP 44"
---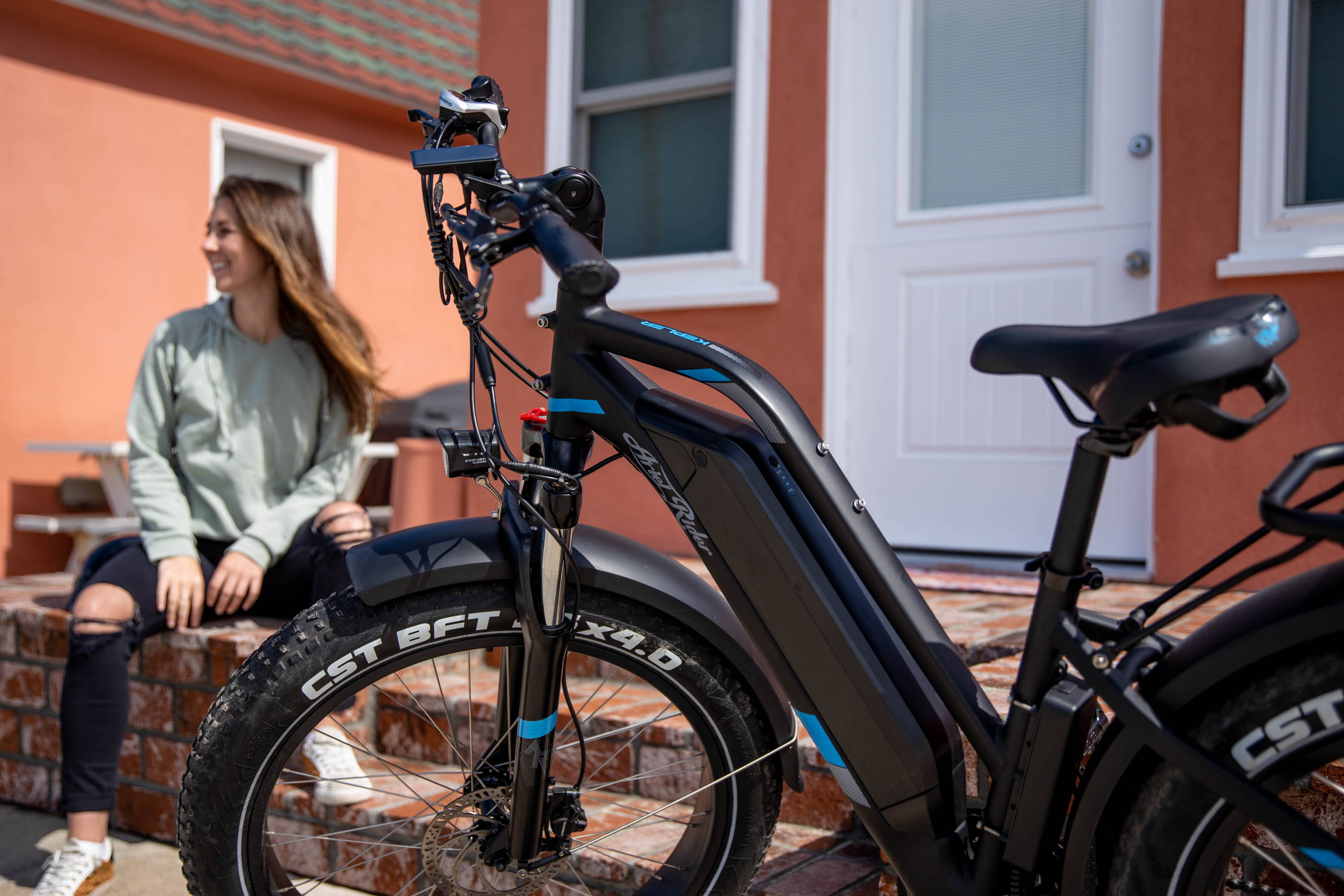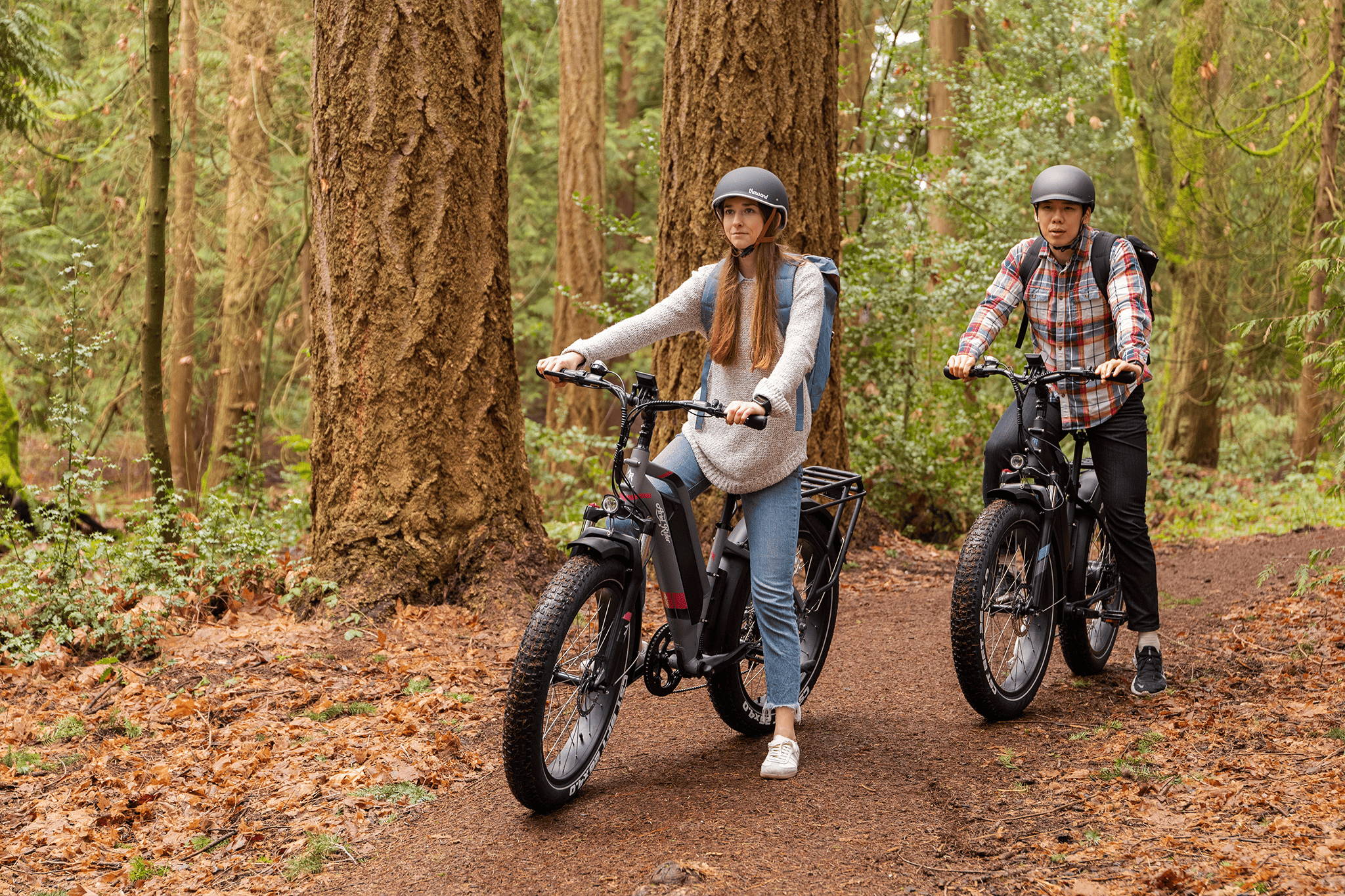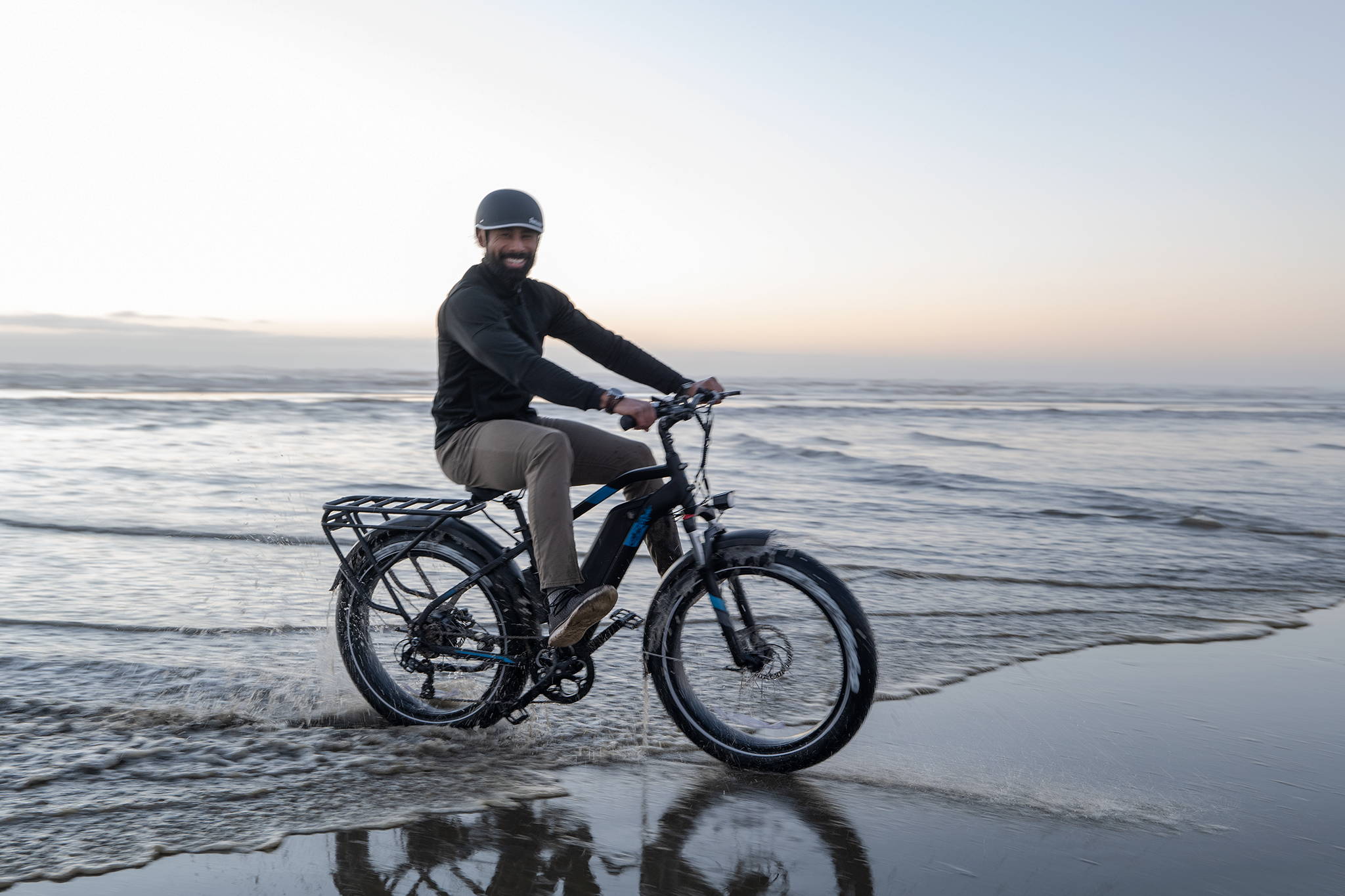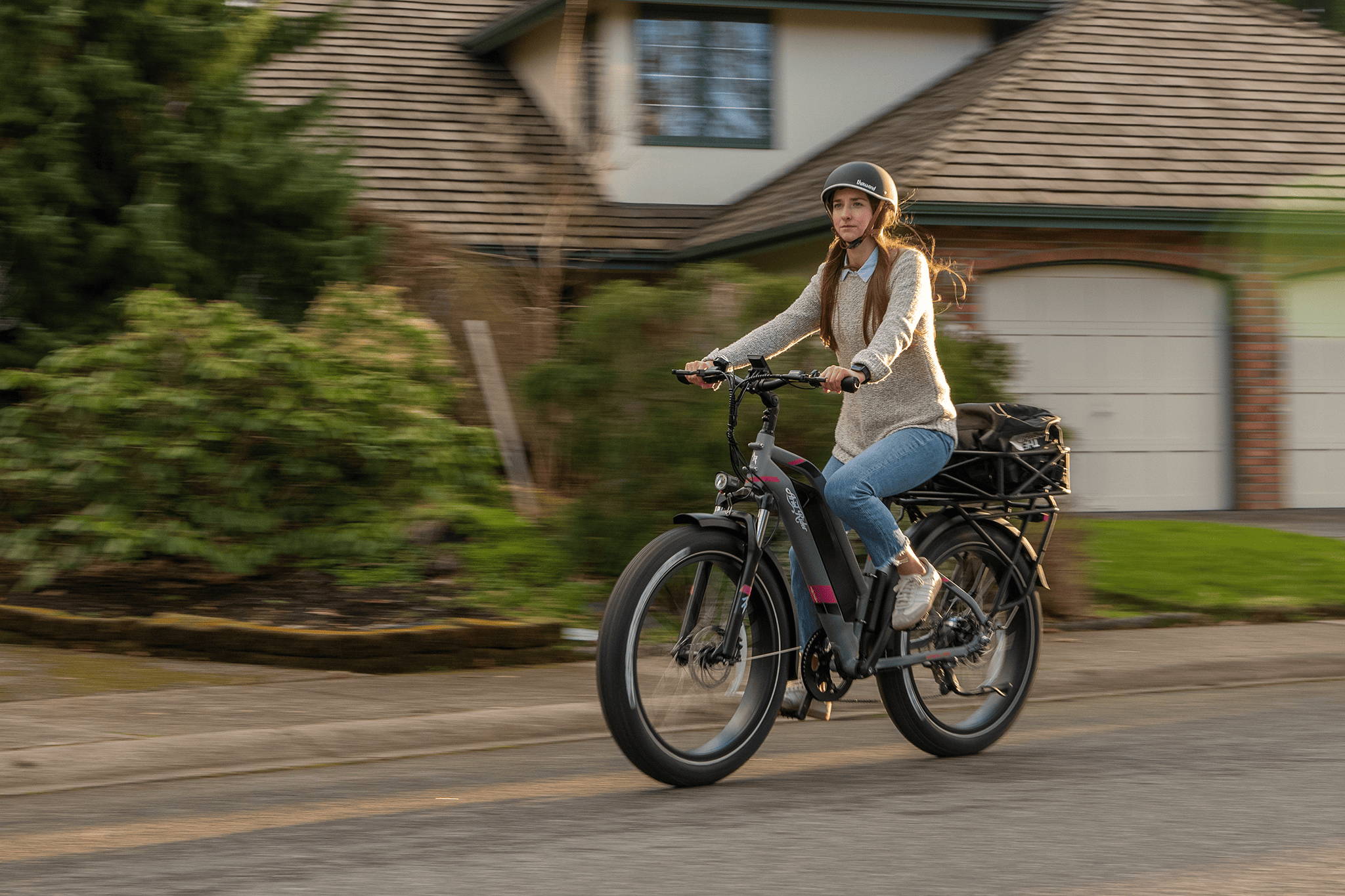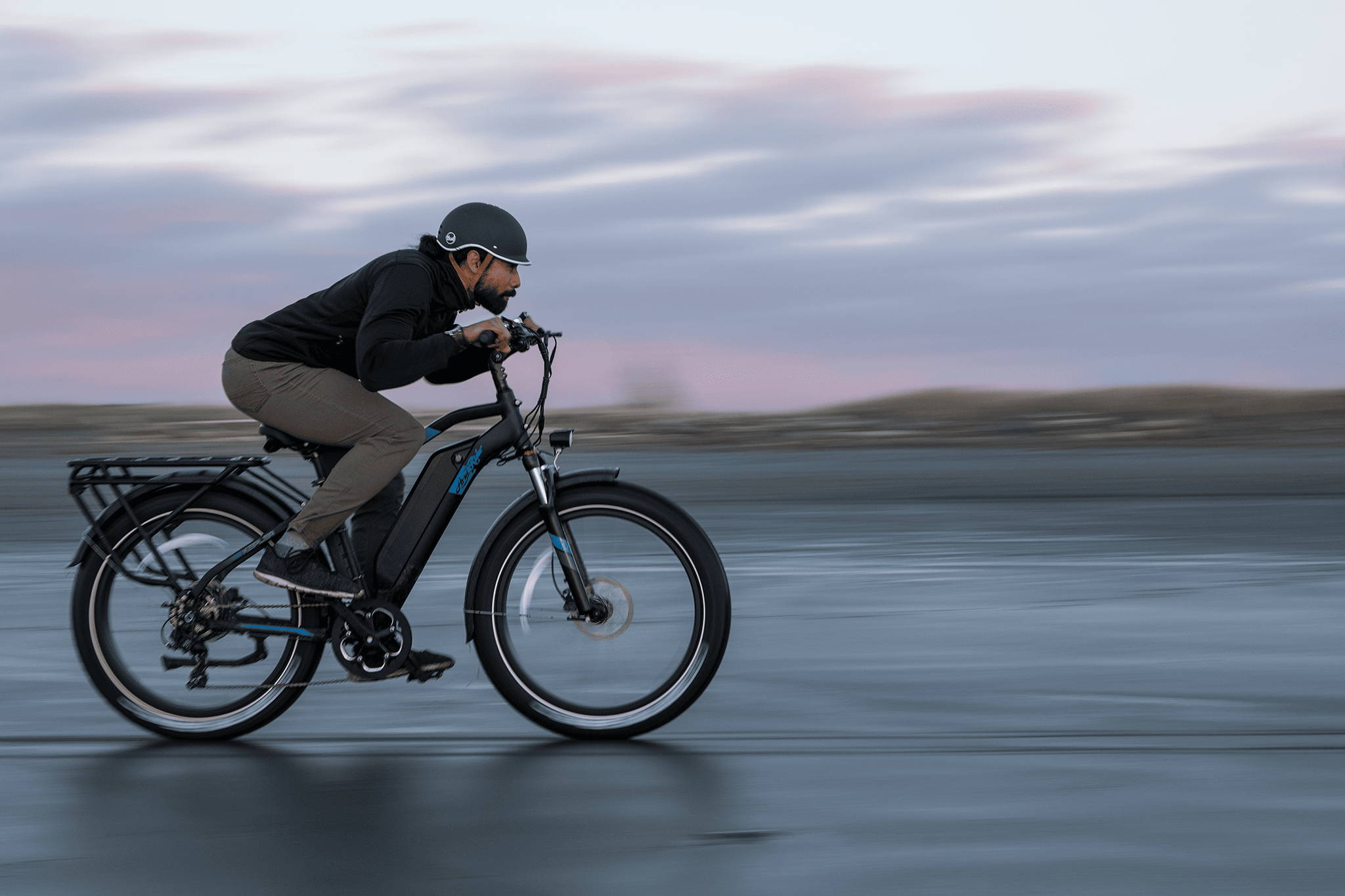 AT LAST!!!
Even UPS was a day early! Just as Thomas wrote: double boxed and zip tied styrafoam wrap on everything. I have unlocked the battery and plugged it in. Everything is unwrapped and ready. I'm trying to review the assembly video that Ariel Rider sent and I can't find it.
I know it's front tire, fender, handlebars, seat & pedals. But there was one thing on the handlebars that I don't want to forget (turn the mount 180 degrees?).
Anyway, I'm ready to get this big thing rollin'!
Back-Ordered
Ordered my Low Step Kepler on 5/17/22, I talked to Jaime, and was told that my bike will be shipping around the end of June. One more month and I can't wait! I compared about 4 E-bikes and none of them had the power, speed, battery or looks of this Kepler. I hope the bike preforms well and lasts because dropping almost two thousand dollars is not a easy thing. I will be putting this bike to the test on Youtube and cant wait to review the bike! Cheers, Matthew!
The Kepler has landed!
I received my black stepthru Kepler yesterday. Earlier than promised! It was really well packaged, double boxed, everything foam wrapped. It took over an hour to do the minor assembly just due to unwrapping everything. It came with a little toolkit, so all I had to supply was a torque wrench. The front fender supports mount a little different from the pictures, but the angle brackets were already in the right spot. The matte black paint is sick! It matches my Tuono perfectly. Nice welds. Etc. This bike is quality! Only a little riding so far, but I went up a mile long steep killer hill and stayed pegged at 19.4 mph. Downhill hits over 30 due to the weight I suppose. Can't wait to get it out on the beach, it's main purpose. Ride on!
Seven Days Left!!!!
UPS has sent my tracking #. They estimate delivery to be next Thurs.
Just after I emailed Jaime on Monday, I checked my acct and my AR letter was already there. I ordered on 4-6-22. That will be a total of 50 days. Not bad considering the covid stories I've read.
Hopefully we can start a Keplar FB Page to show off "mods", let each other know what works and what doesn't, etc.
After 22 months of reading and research, the Keplar was my choice for my first ebike! I'm stoked!!!
Thanks Jaime for answering my countless email questions!
More Later,
MD
One down...5 to go!!!
Made first interest free payment yesterday. Hope to be riding my new bike before I make another.
Thanks Ariel Rider!!
✌️😎