Use the cargo basket to carry your daily needs and more on your ebike.
Perfect for large runs to the grocery store.
Does not come with the front rack or rear rack.
You can purchase the front rack separately here.
Sizing & Capacity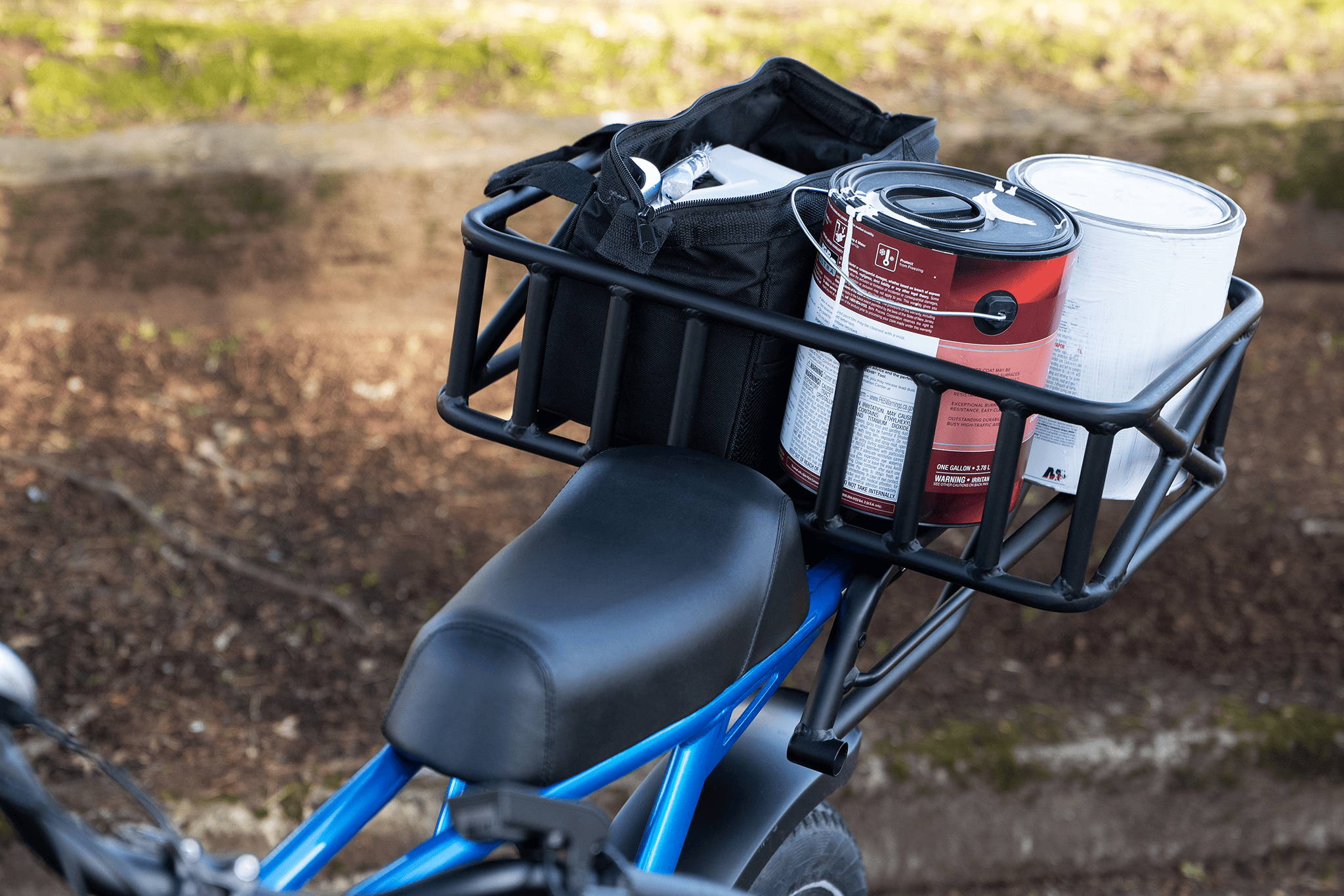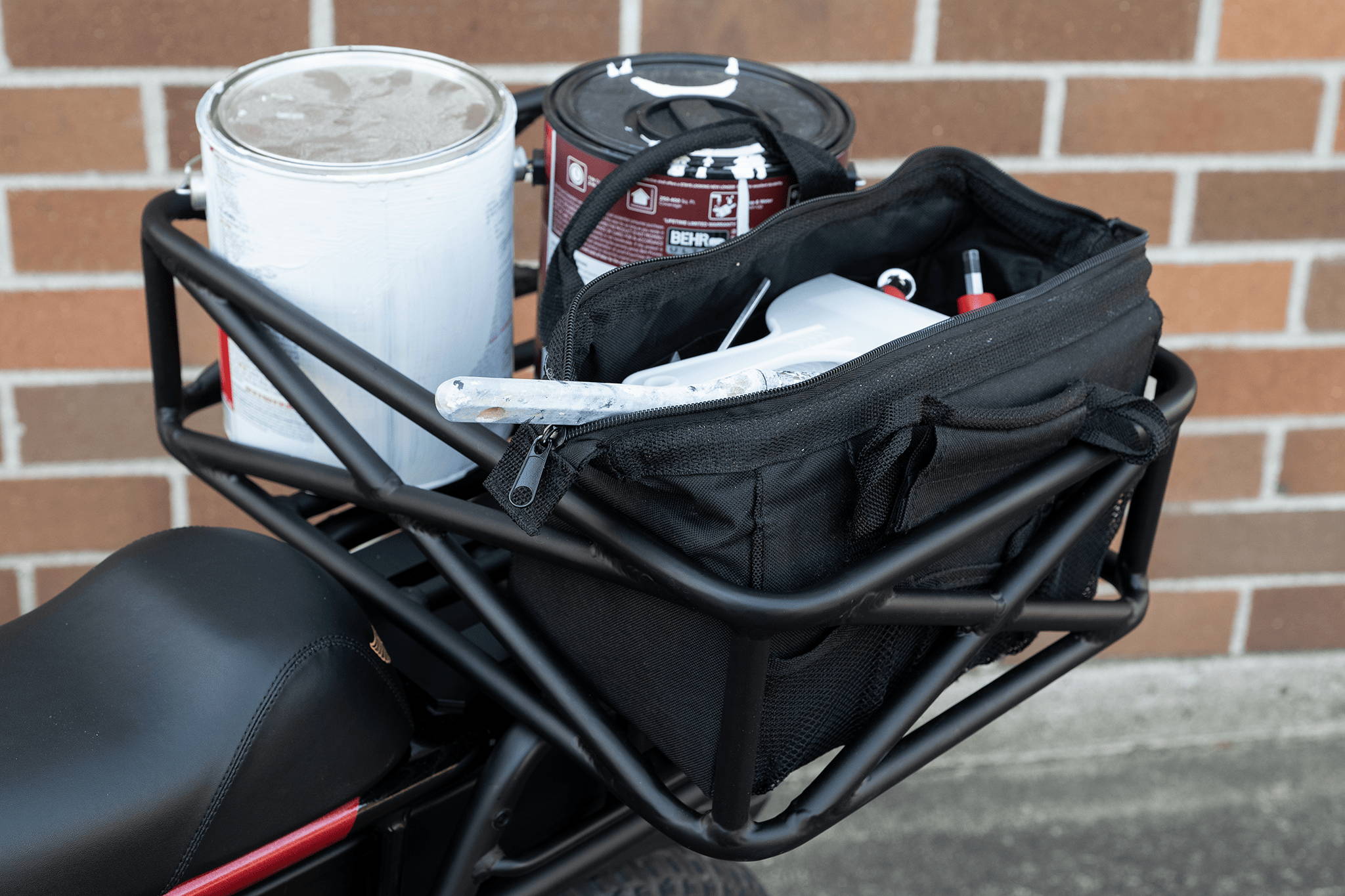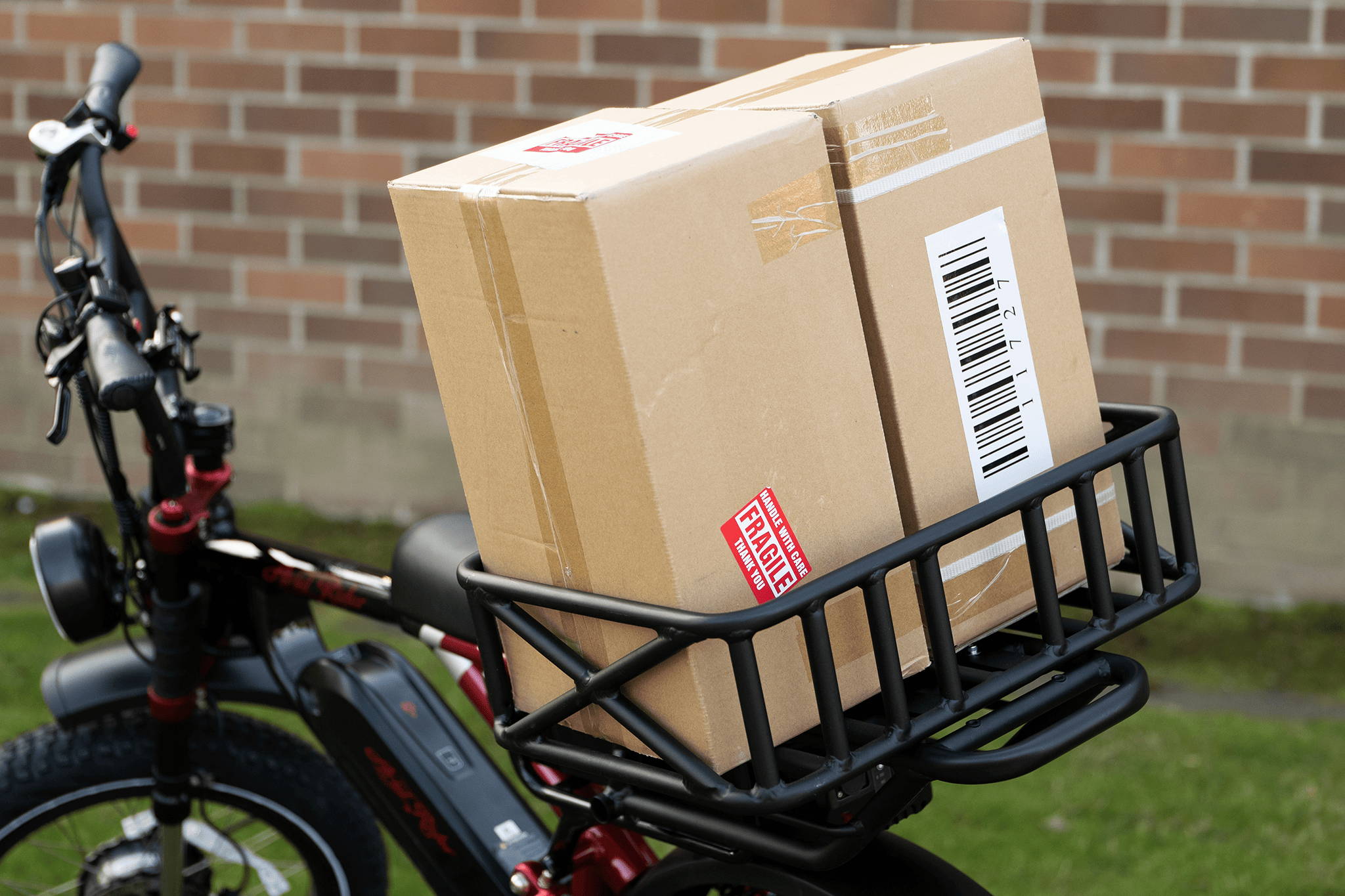 ---
Installation Instructions
Amazing!
This is a totally different bike with the good-looking, tough basket. I'd bought another one before but it was grand-ma-looking. Now I can go to Costco and load up. I can also take all my pellet guns, throwing knives, axes, sling shots, water, pellets, etc, and no problems. Get it when you can!
Works perfectly
I waited and waited for this to become available and I'm so glad I did- it's perfect. Great quality, went on easily and am so pleased.
Grizzly cargo rack and basket
Being that it is my only transportation. The cargo rack and basket has been amazing for bringing home groceries and other items. I'm so happy with the quality of the build and it has been a game changer for me.
Cargo Basket
Haven't had the opportunity to use it yet. I hope to take a long trip sometime when I can possibly camping