Use the cargo basket to carry your daily needs and more on your ebike.
Perfect for large runs to the grocery store.
Does not come with the front rack or rear rack.
You can purchase the front rack separately here.
Sizing & Capacity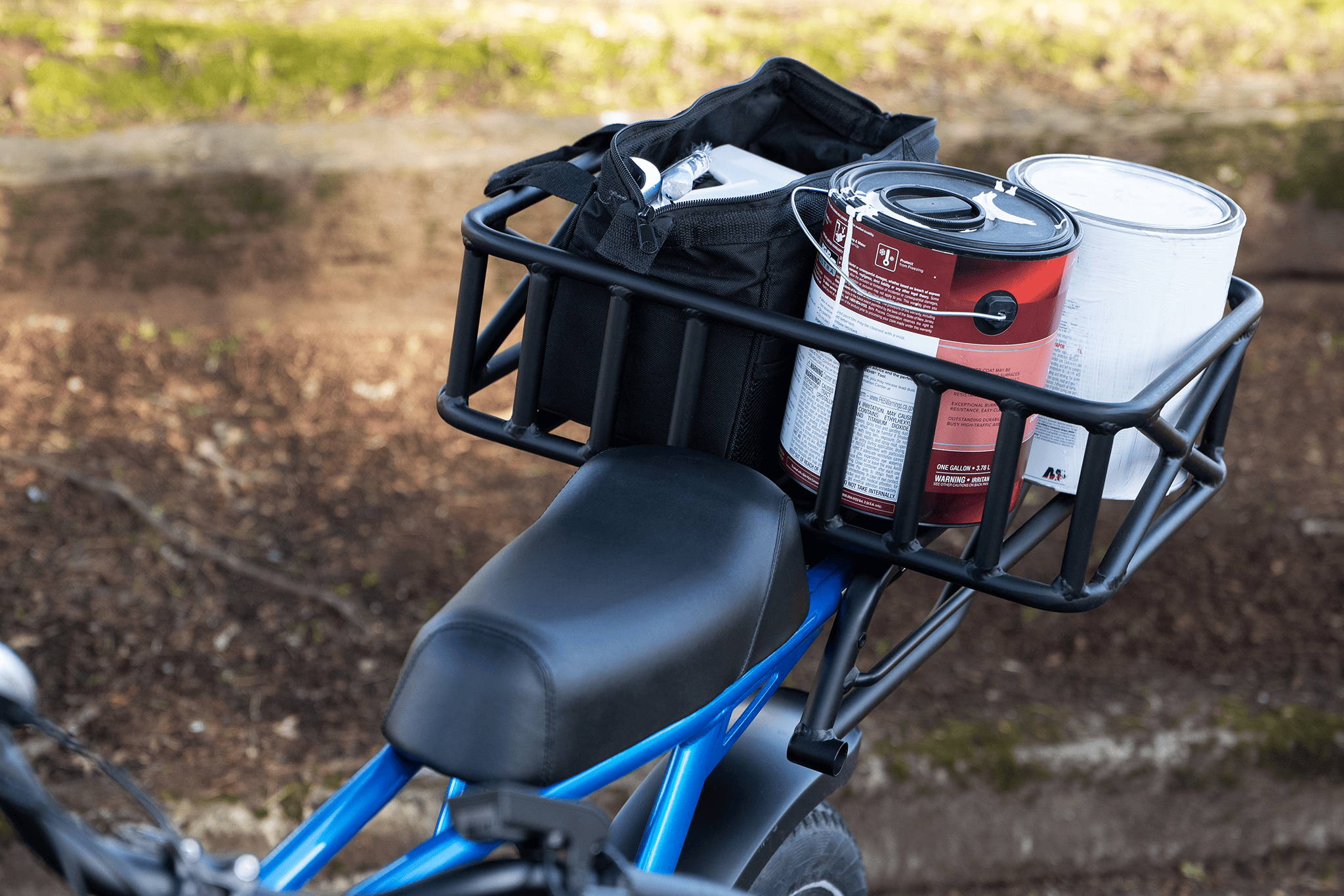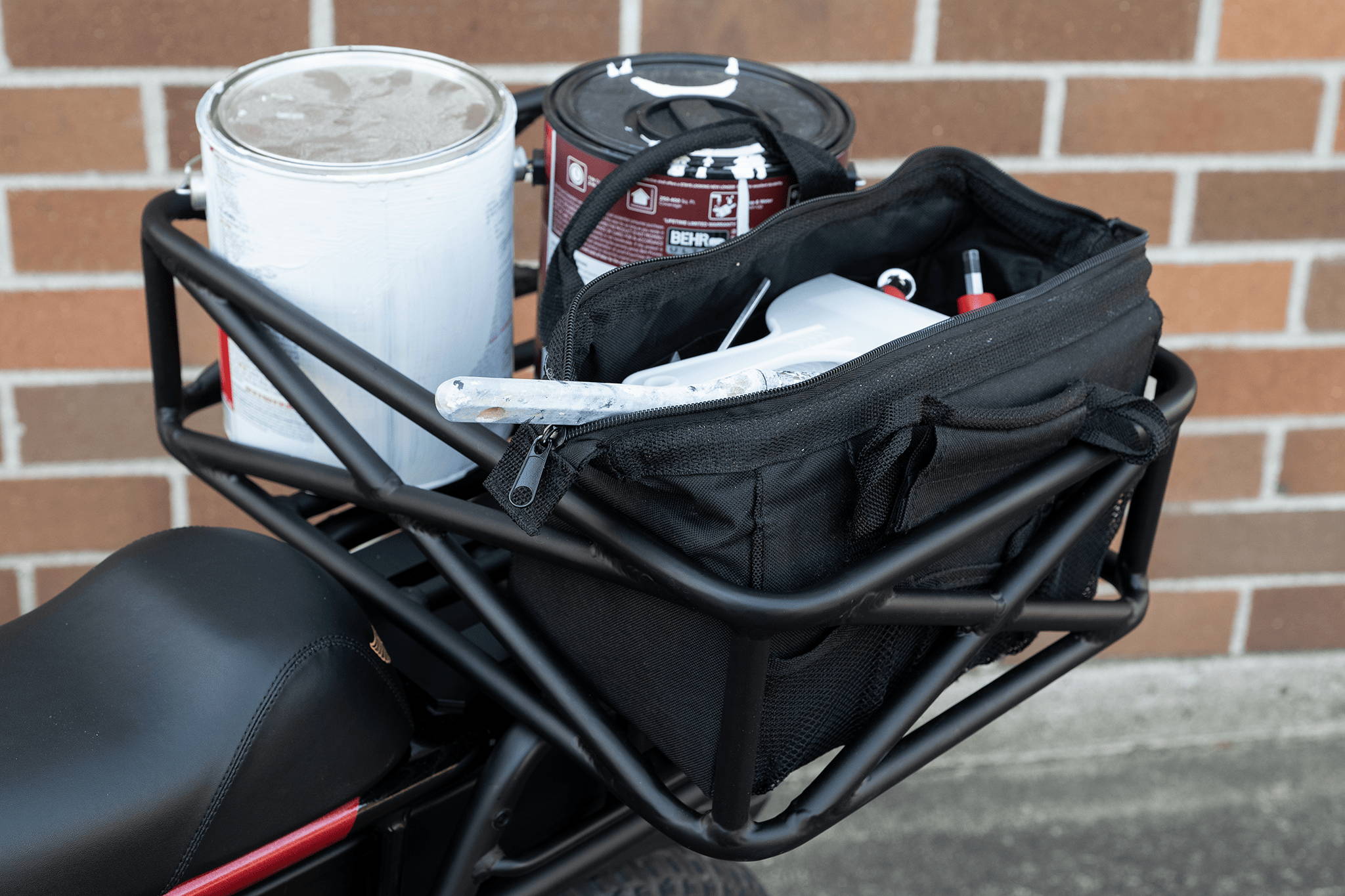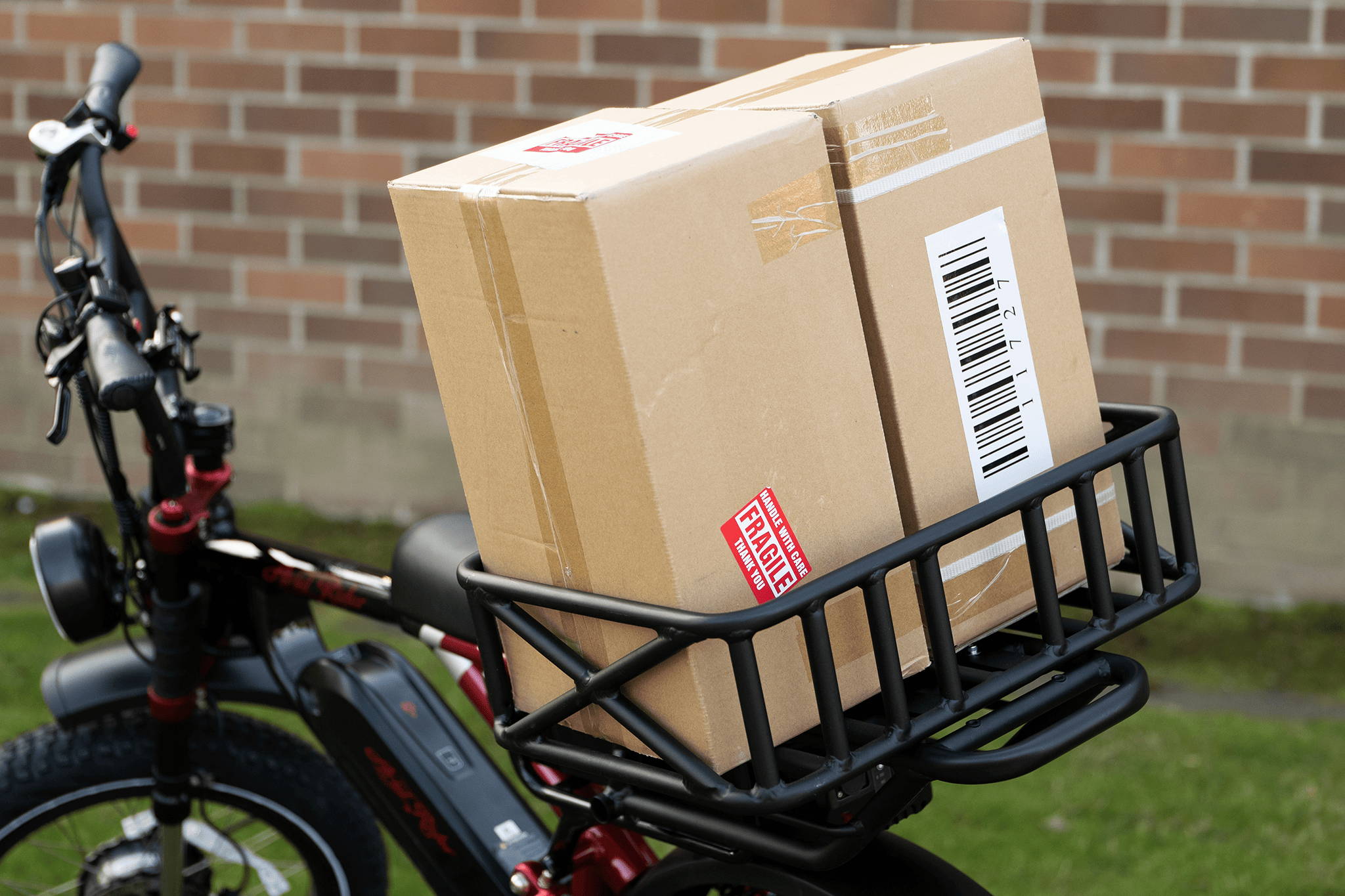 ---
Installation Instructions
Keplar Cargo basket
This basket is light weight and very sturdy…perfect for loading my backpack and lunch box. Easily mounted and fits perfectly.
A+ Cargo Baskets
2 great baskets on the rear rack, easy to install, Win, Win, Win.
Really Nice Cargo Basket
I got this recently to replace the folding milk crate basket I had been using on my XClass, since I got it 2 years ago. I like this much better, for the solid construction, the bigger footprint to carry larger stuff, & especially how it greatly improved the looks of my already stunning red XClass 52V...It is a beautiful bike that just got even more so. 😃.
Cargo Basket
The basket is light weight and well made. It fits perfectly and does a great job of converting my X Class sport bike into a grocery hauling cargo bike. Very handy!