Use the cargo basket to carry your daily needs and more on your ebike.
Perfect for large runs to the grocery store.
Does not come with the front rack or rear rack.
You can purchase the front rack separately here.
Sizing & Capacity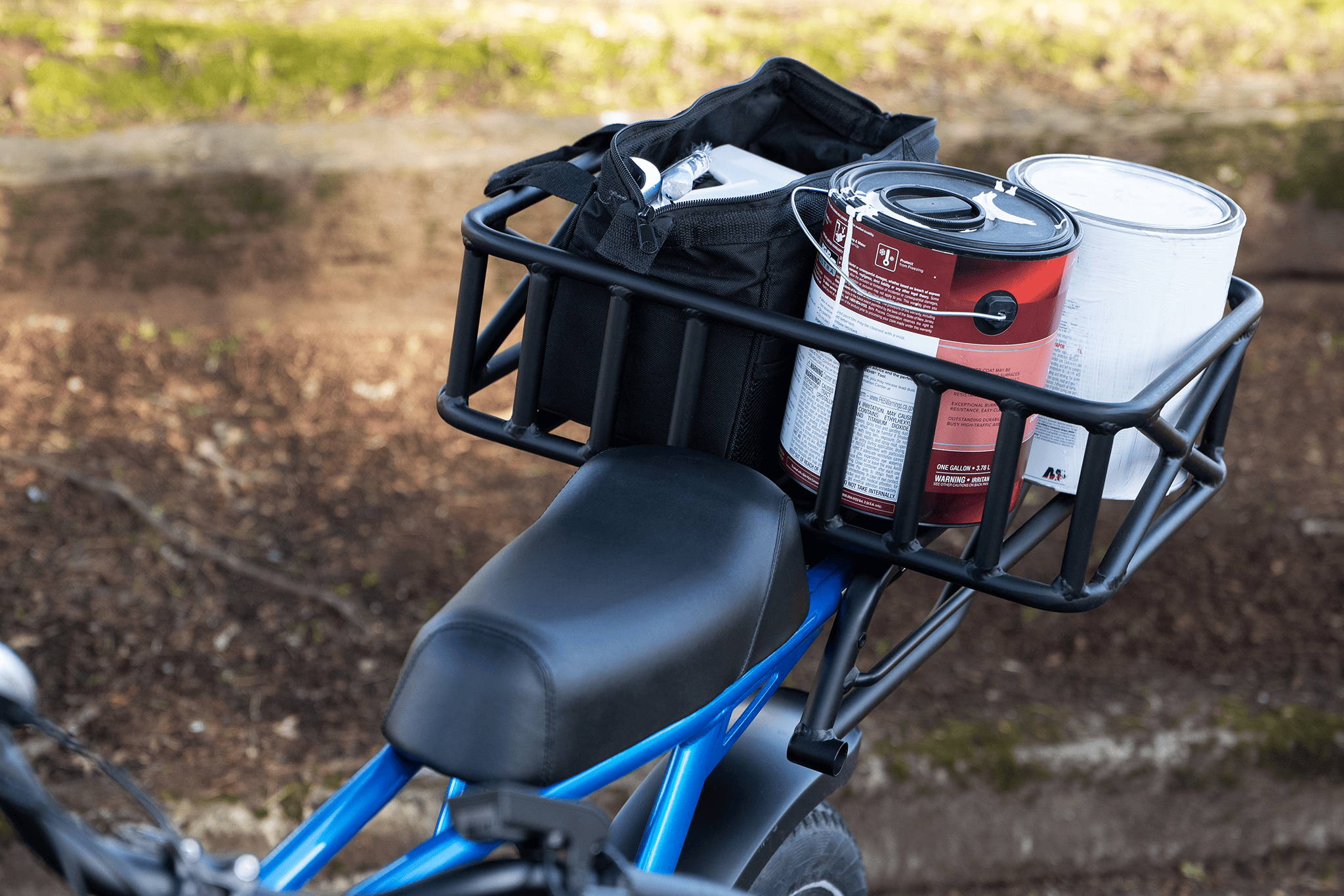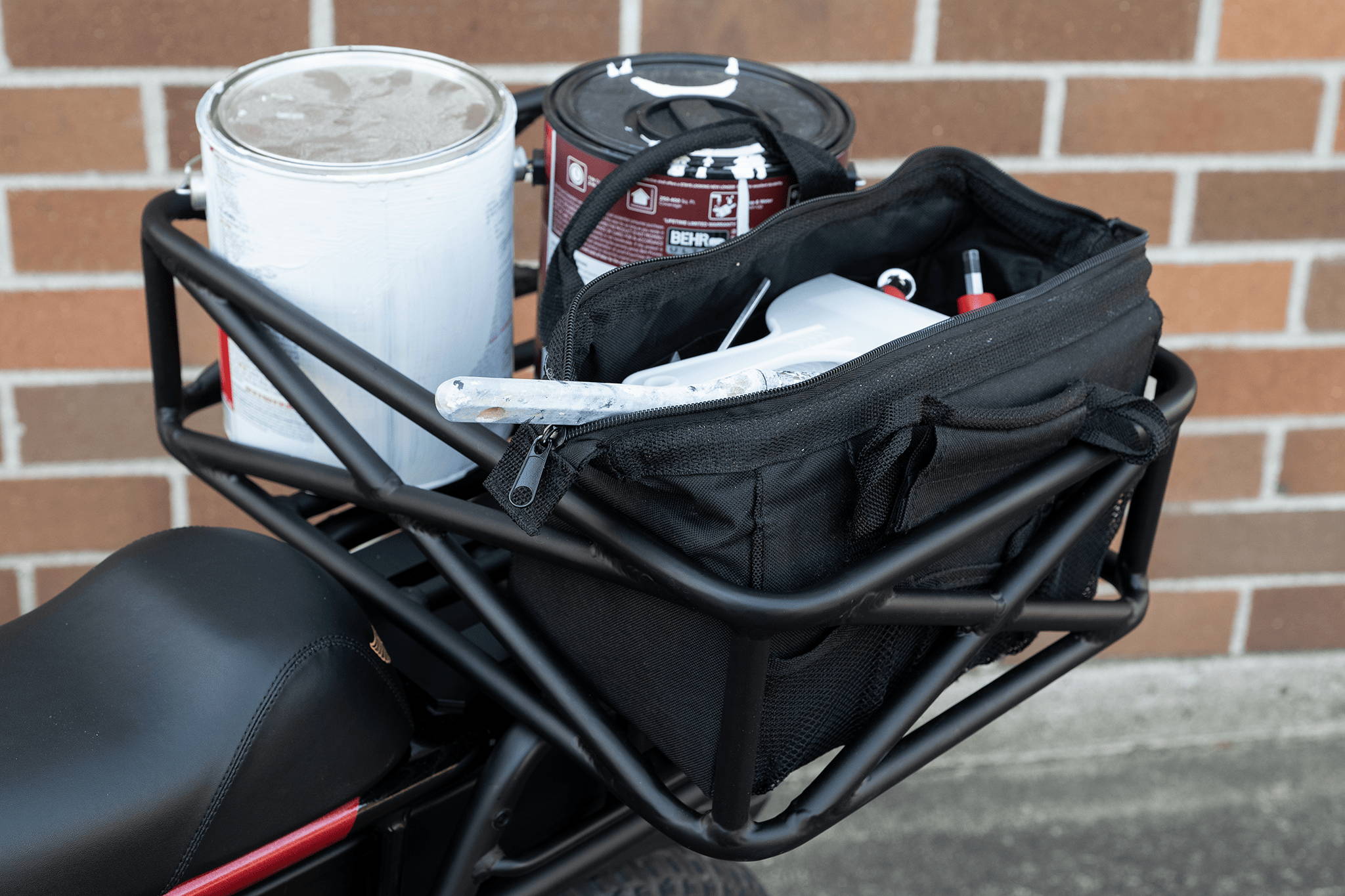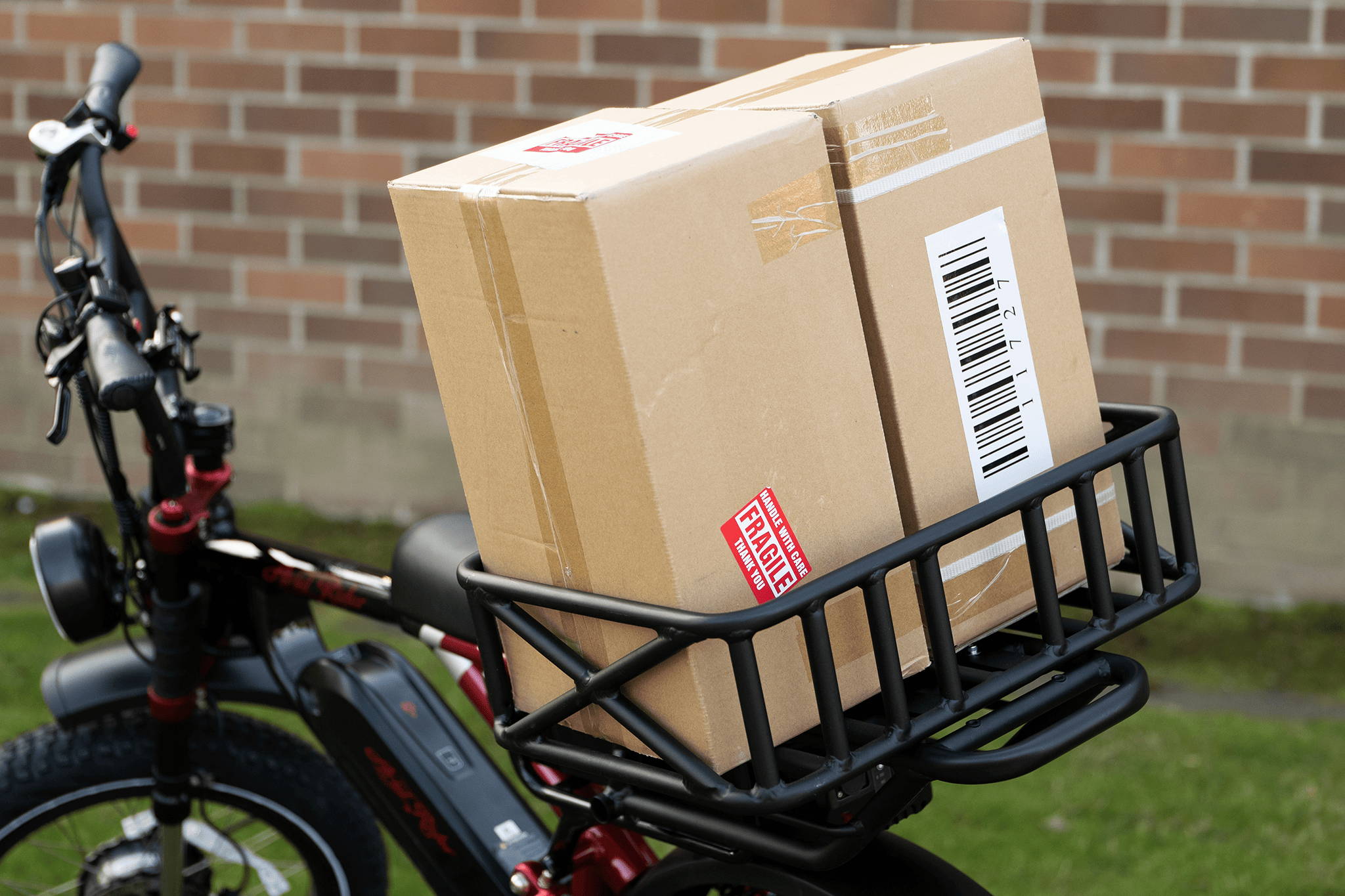 ---
Installation Instructions
Great baskets!!
These baskets are made of strong, lightweight material, and they are definitely the right size for me!
Great products
Great cargo basket for my awesome Kepler
Cargo Basket
This basket is beyond sturdy. It is roomy enough to fit plenty of items that the rider may need to transport. This addition to my Kepler makes my e-bike even more useful than just being able to go for and enjoyable ride, I can even use it on errands. I waited 2 months for the basket to be available for order, but the basket was definitely worth the wait. Great job Ariel Rider.
Very sturdy Cargo Basket, complete with all mounting hardware.
Comes with long bolts, lock washers, flat washers, & rubber shock washers.
Just find the right size plastic tote w/lid that fits snuggly inside and you'll have a waterproof trunk.