---
FLAGSHIP OF FAT TIRE COMMUTER EBIKES
---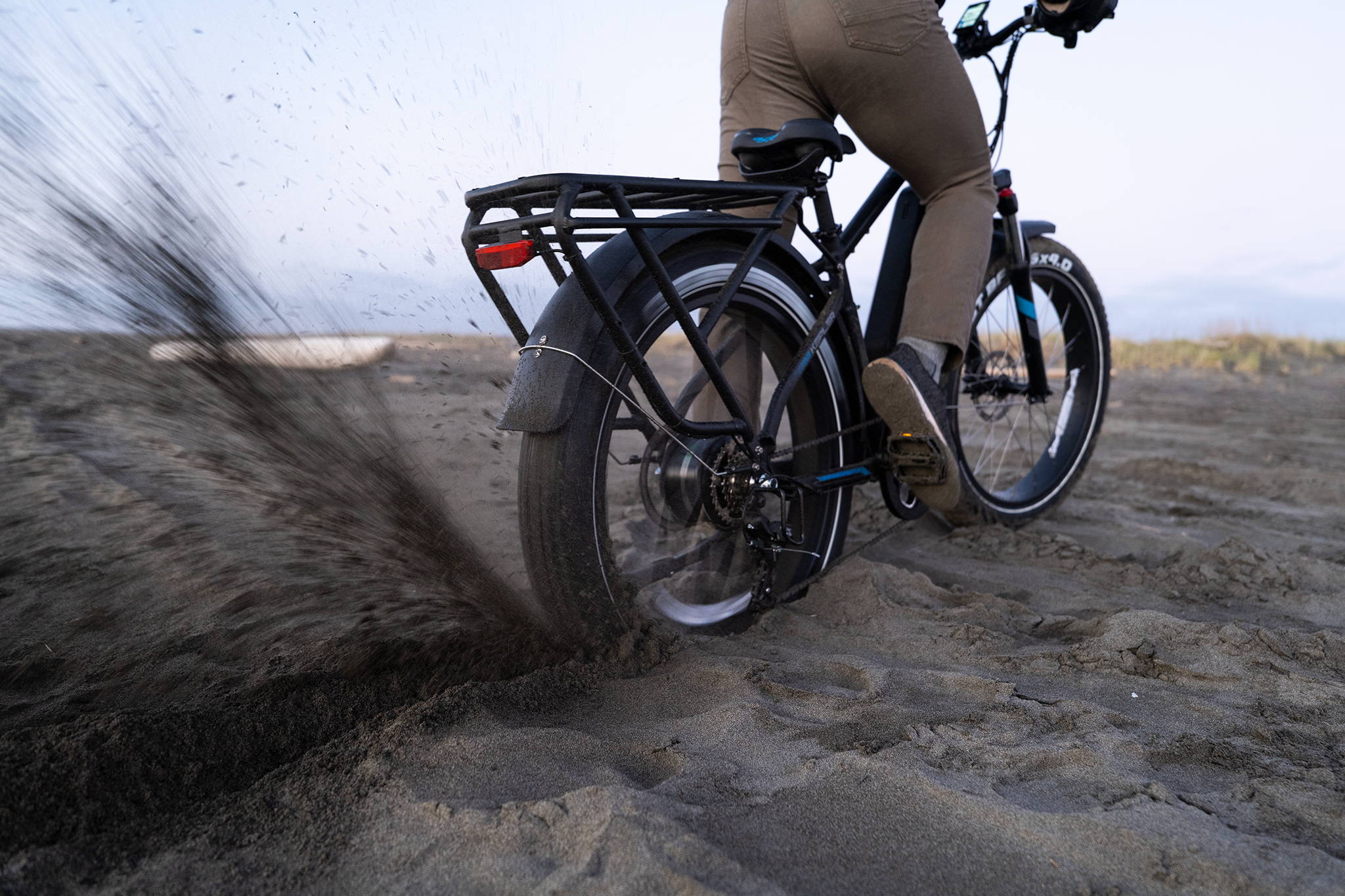 ---
Kepler is equipped with a 1000 watt custom motor which can deliver 1800 watts of peak power when needed.
Kepler is equipped with a 1000 watt custom motor which can deliver 1800 watt of power when needed.
---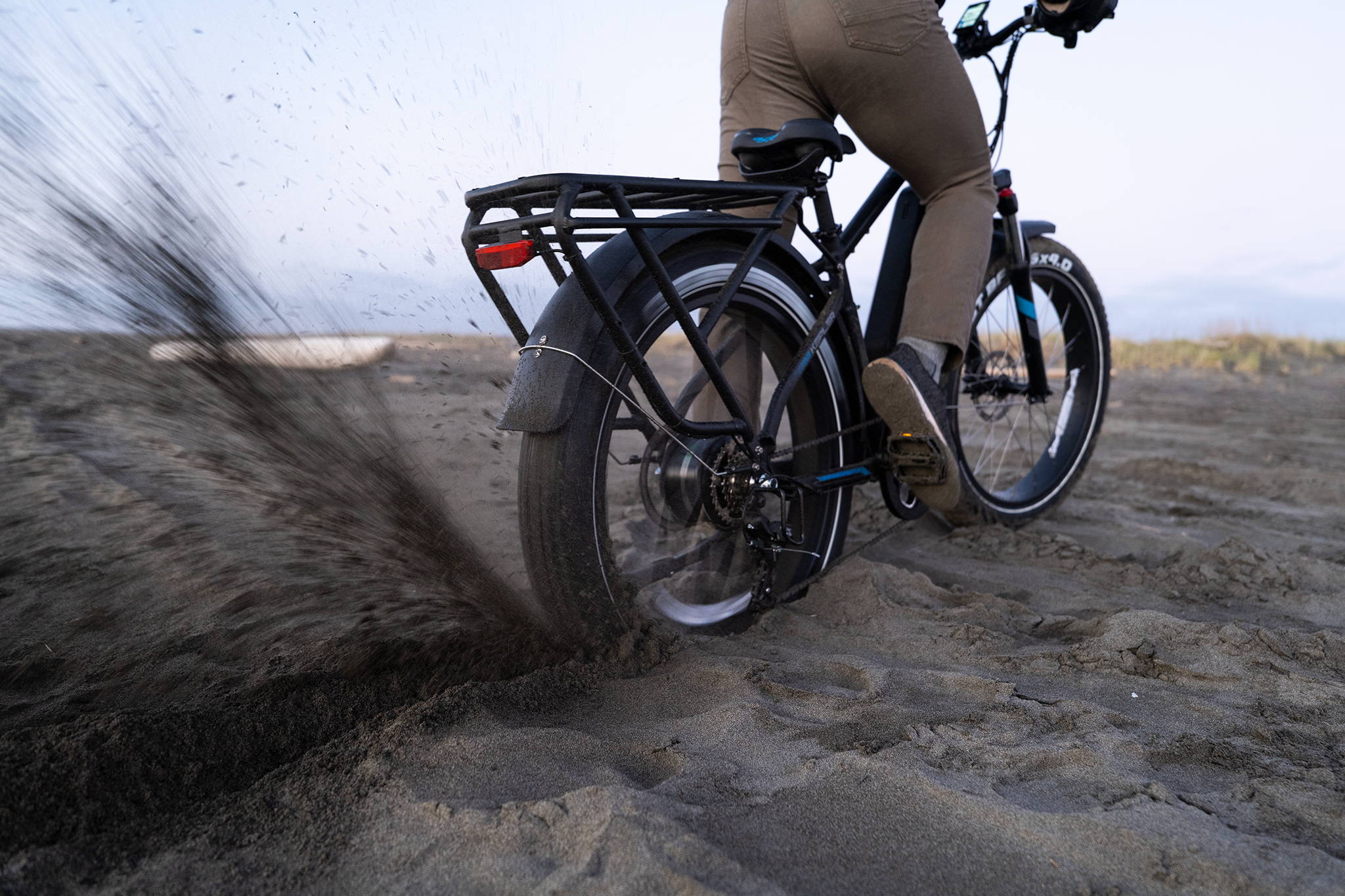 ---
Why settle with a 48V/14ah or 15ah battery when you can get massive 52V 20ah battery. So that you won't get stressed about your battery running out of charge. You have enough range.
Ride longer than you can with any other e-bike.
---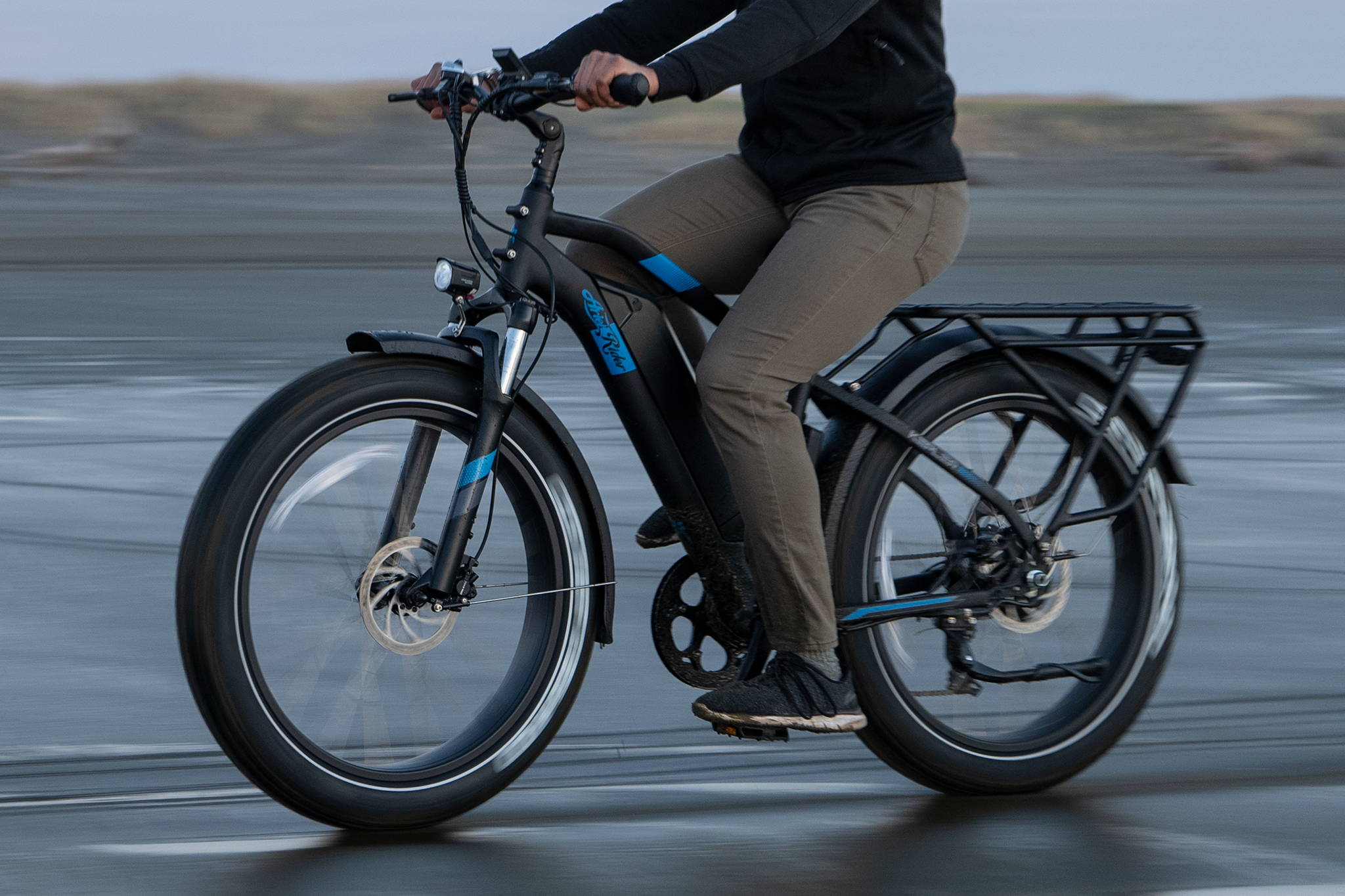 ---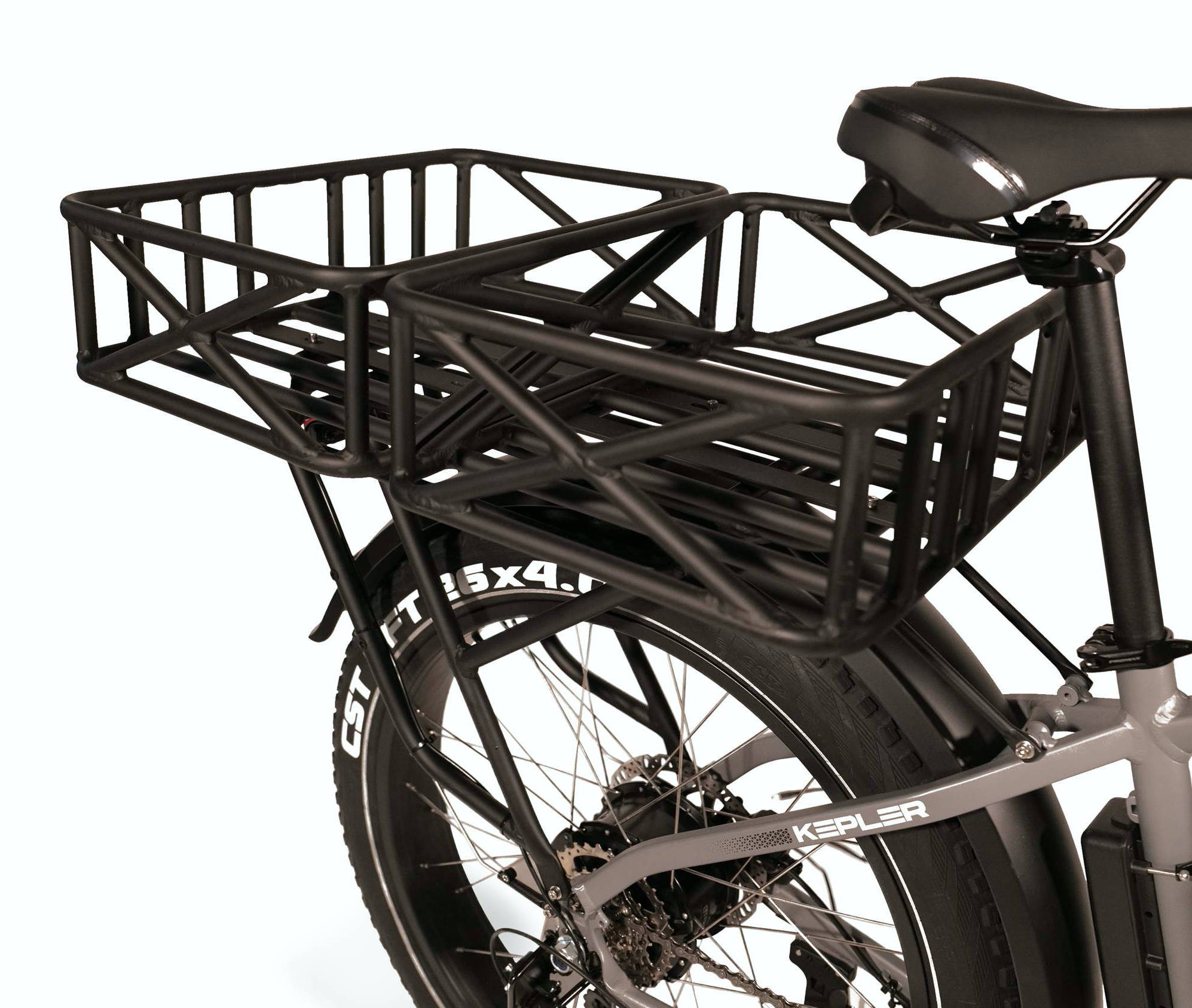 ---
Our custom designed rear rack is ready carry heavier loads and you can attach two large size cargo-baskets without any issues.
Currently the rear rack is offered FREE with every Kepler e-bike order.
Our rear rack is custom designed which is equipped to carry heavy loads and you can attach two large size basket without any issue. Currently we are offering it free with e-bike order.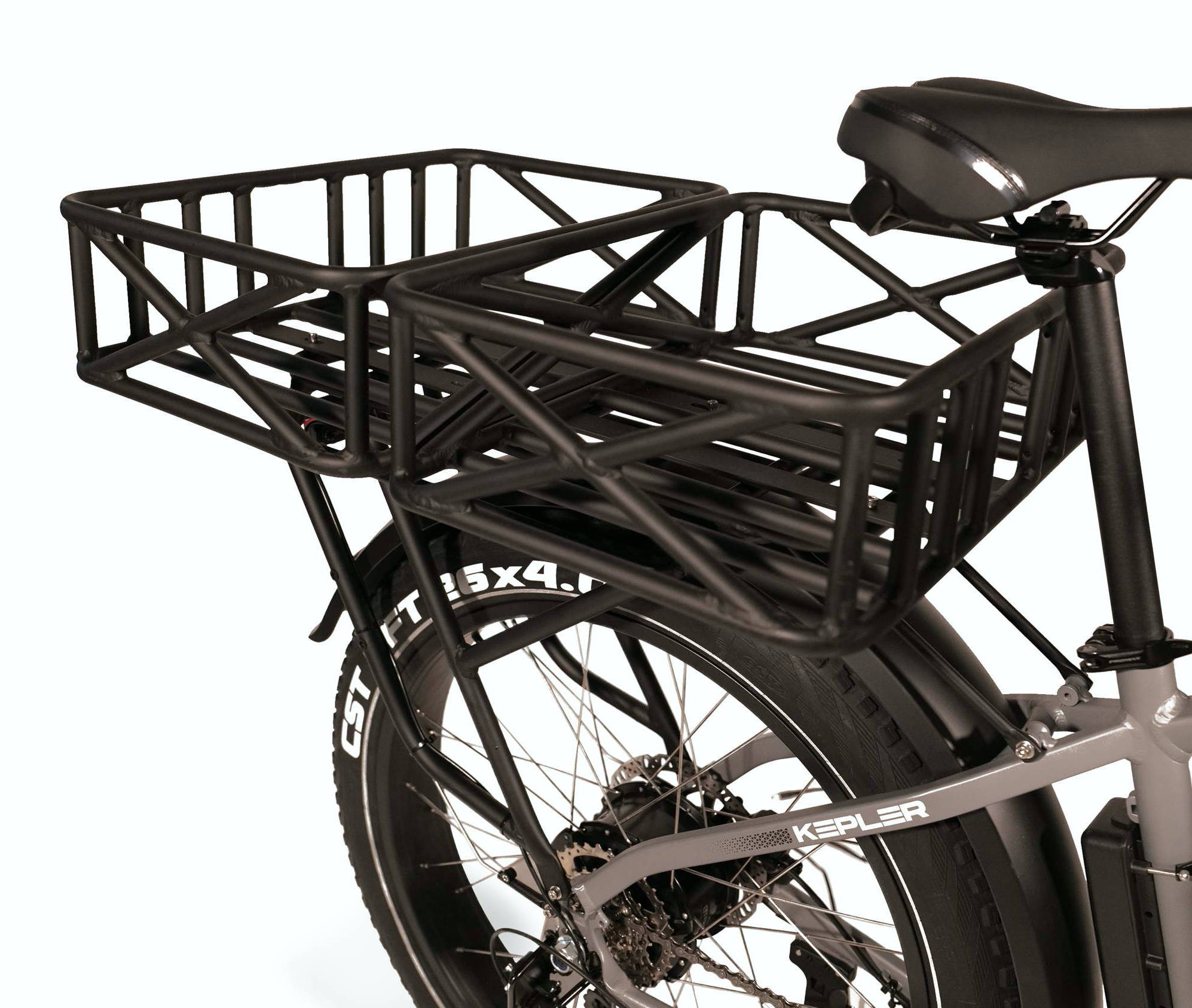 ---
---
Our colored display is equipped with USB port and unlike other displays you can view your battery capacity in percentage.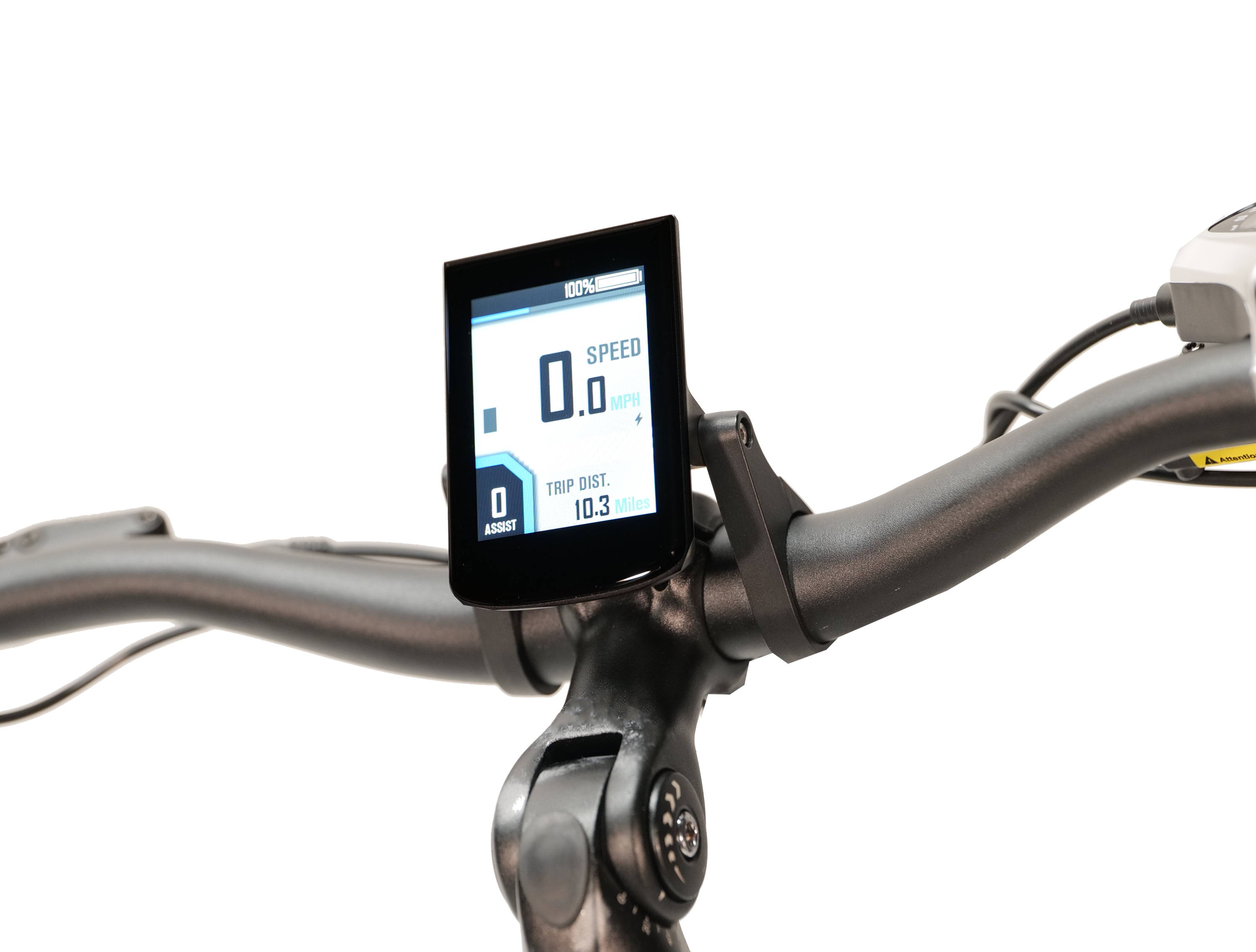 ---
WHAT MAKES KEPLER BETTER THAN OTHERS?
---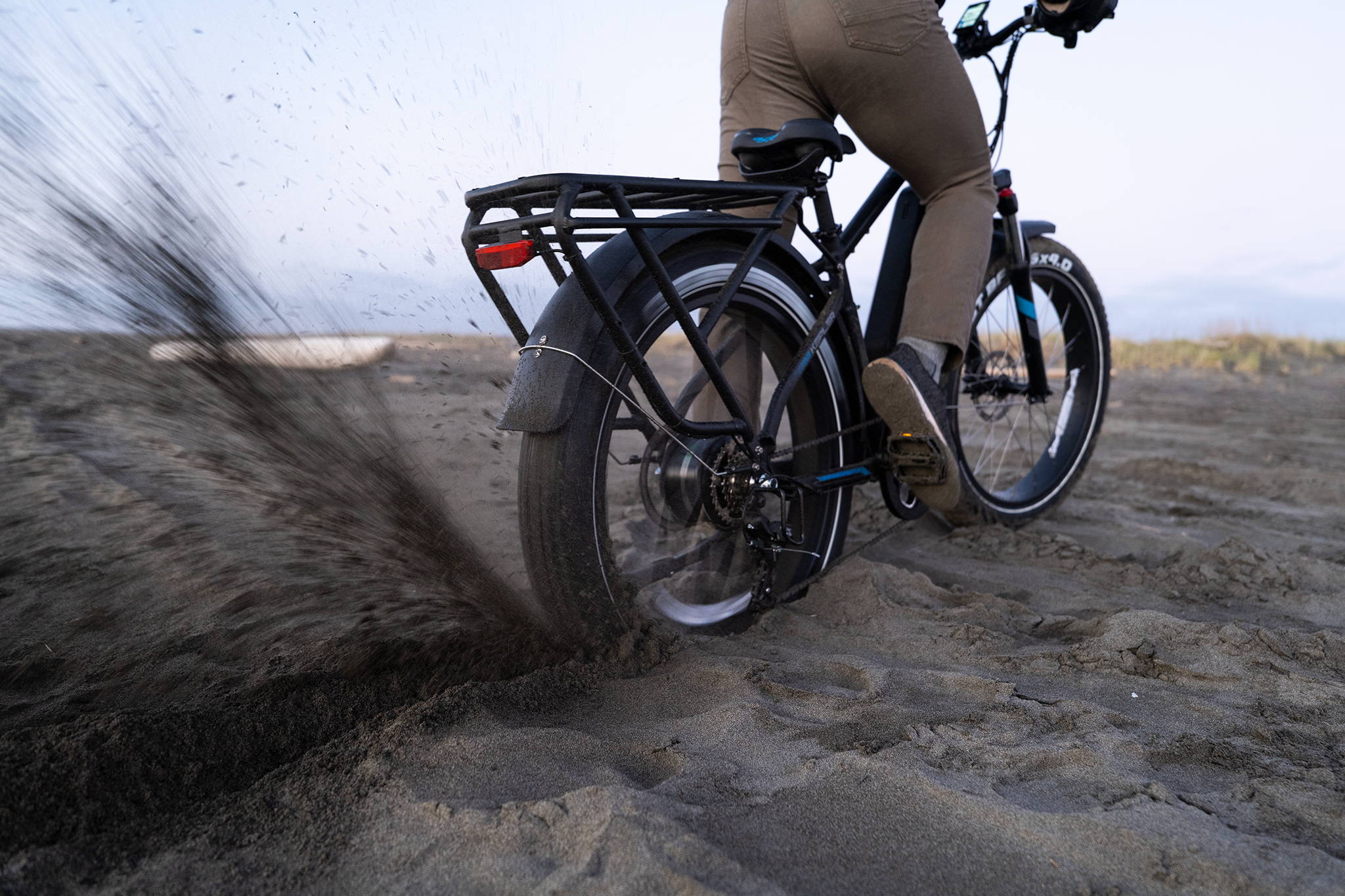 Kepler is equipped with a 1000 Watt custom motor that can deliver 1800 watts of power when needed.
LARGEST BATTERY IN THIS CLASS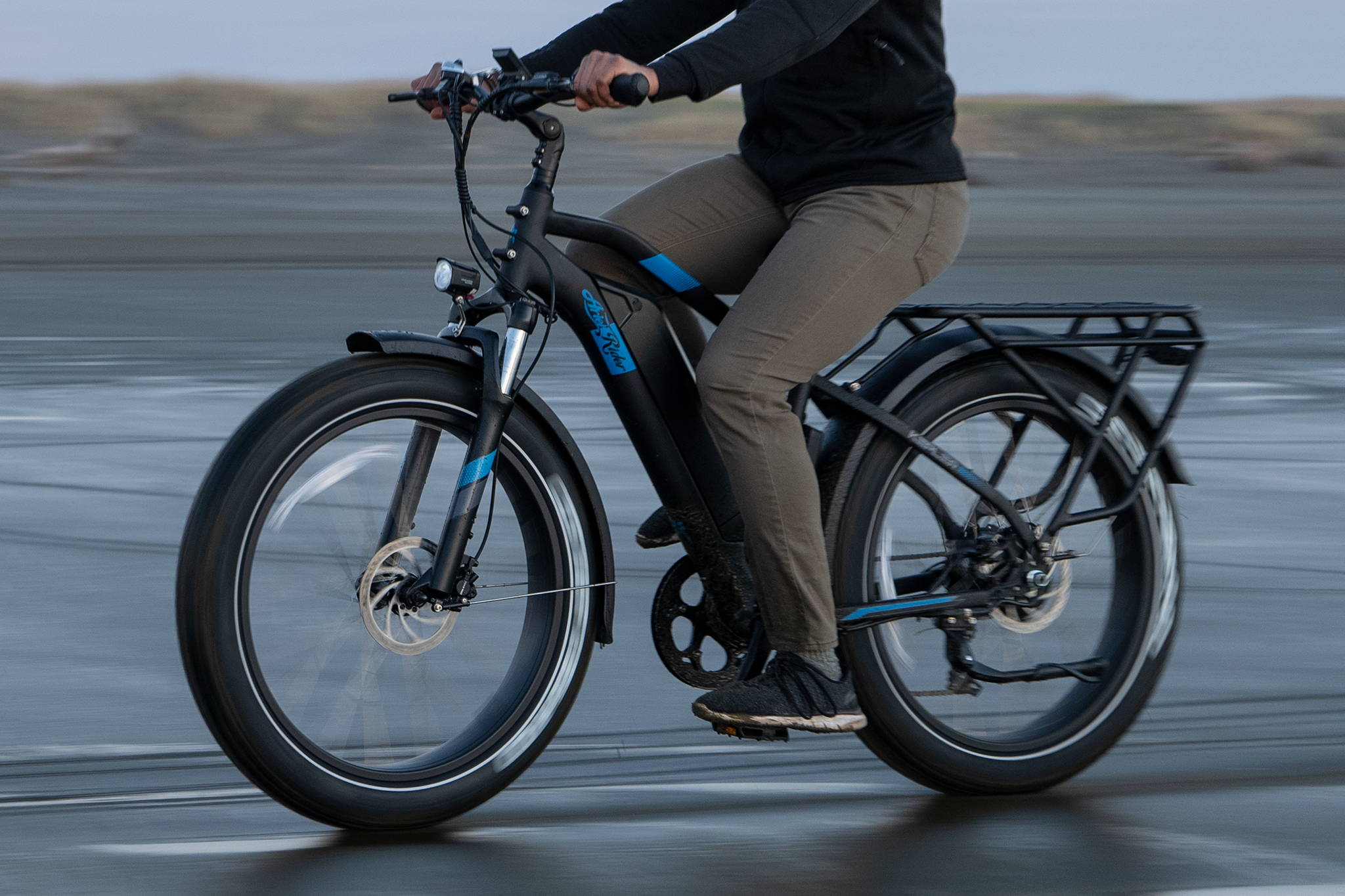 Don't settle with underperforming 48V smaller size batteries like the others.
Go further with your 52V 20ah battery. We are confident it has longest range in this class.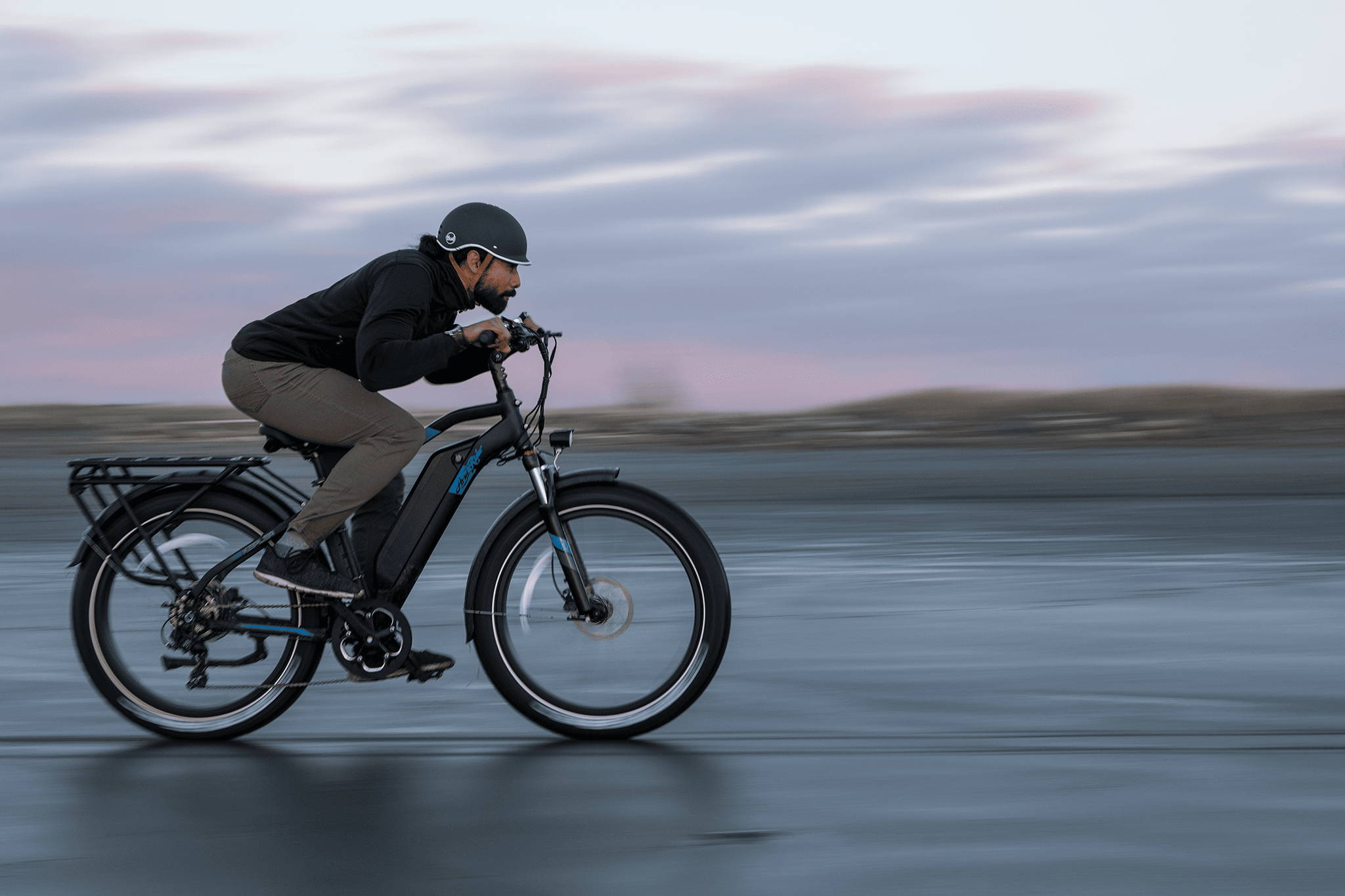 Kepler isnt only powerful but also very fast...
Actually fastest in it's class. Speed will definitely blow your mind.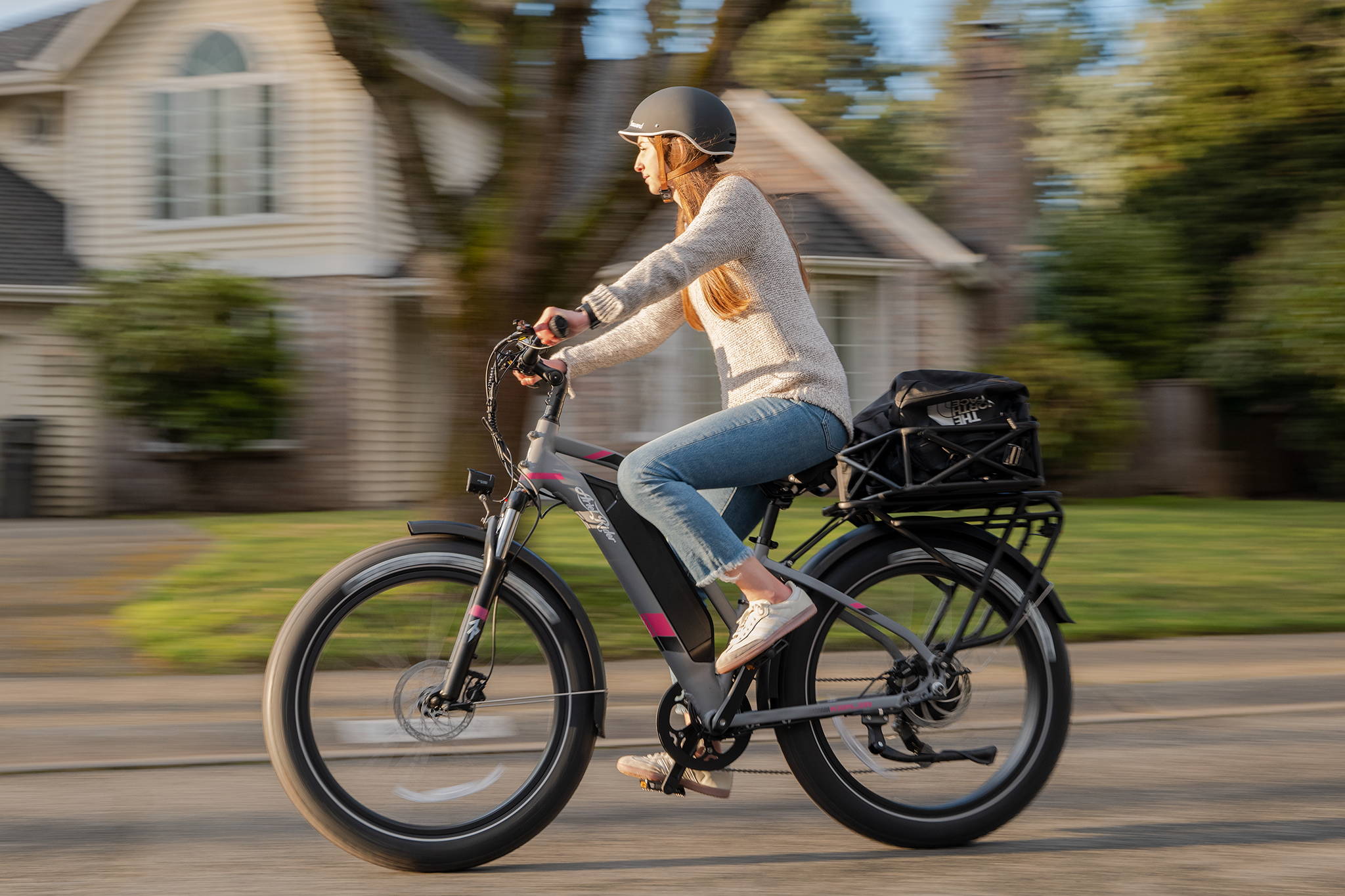 We design Kepler as a true car replacement, so we designed a very large and sturdy rear rack that can carry heavier loads than any other ebike in it's class.
---
---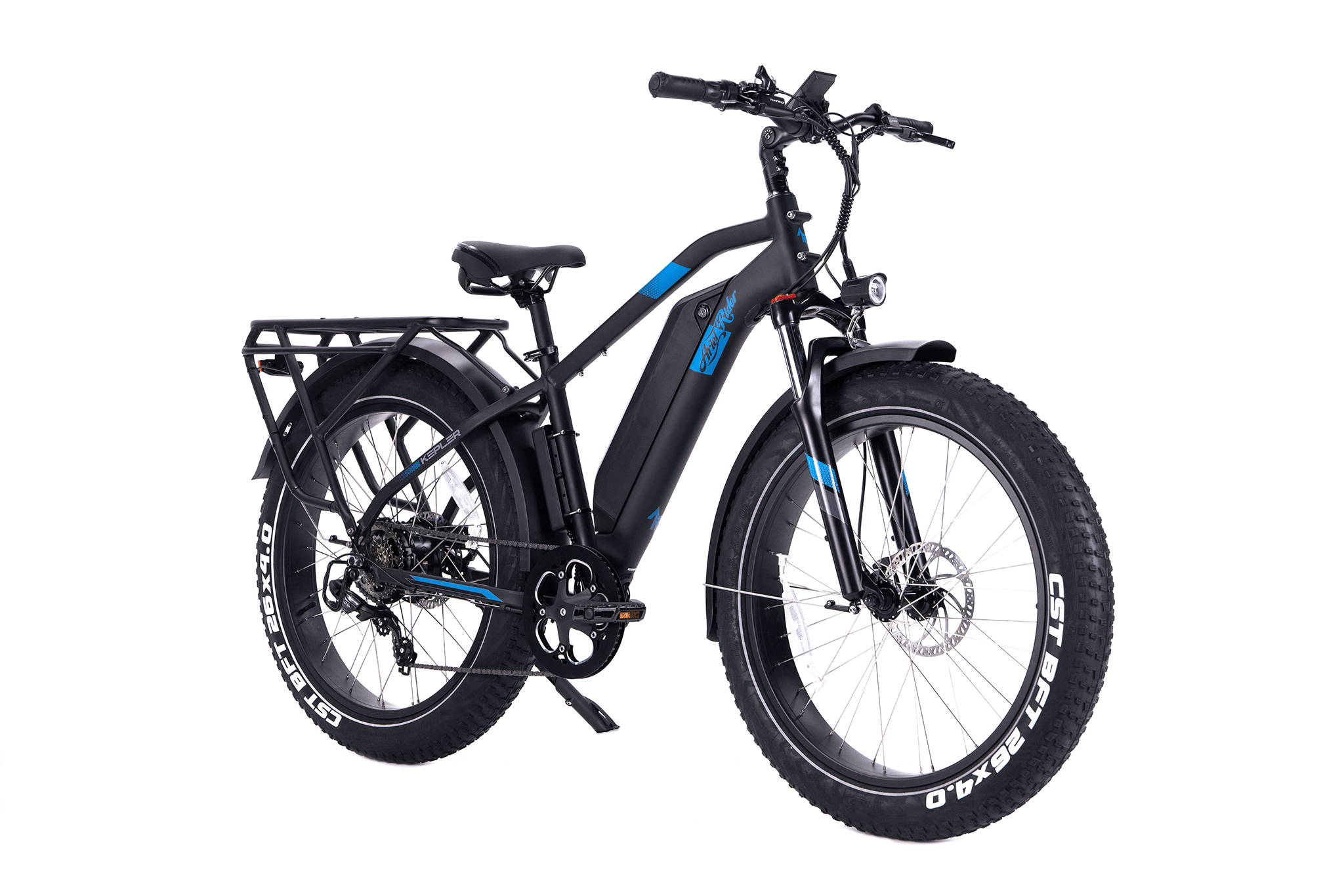 1000W
Geared Hub Motor
Up to 75+
Miles per Charge
52V, 20Ah
Li-ion battery
300 lb
Payload Capacity
---
---
1000 Watt Nominal 1800 Watt Peak Power Motor
Bafang
32+ Mph (Where legally allowed)
Headlight and rearlight with brake light Function
1650 Watt 33amp 52V Controller
Water Resistant Connectors and Wire Harness
Colored LCD Display With Self Diagnostic
Double Walled, Aluminum Alloy
7 Speed 1x7 Shimano AltusTZ25007428 Derailleur
Exclusive Ariel Rider Ebikes Ergonomic
Shimano AMFLTX50RCT SIS Index Thumb Shifter
Forged Alloy, 170mm Length, 52 Tooth Steel Chainring with Alloy Guide
Single leg steel, spring loaded, height adjustable
Zoom Fork with Preload and Lockout. 80 mm travel
Wellgo B249 Aluminum Alloy Platform
*Due to ongoing supply chain constraints in the e-bike market, components listed are subject to change without prior notification.
All new components have been carefully tested and inspected to ensure they meet, and in most cases exceed, the performance standard of the item we are replacing.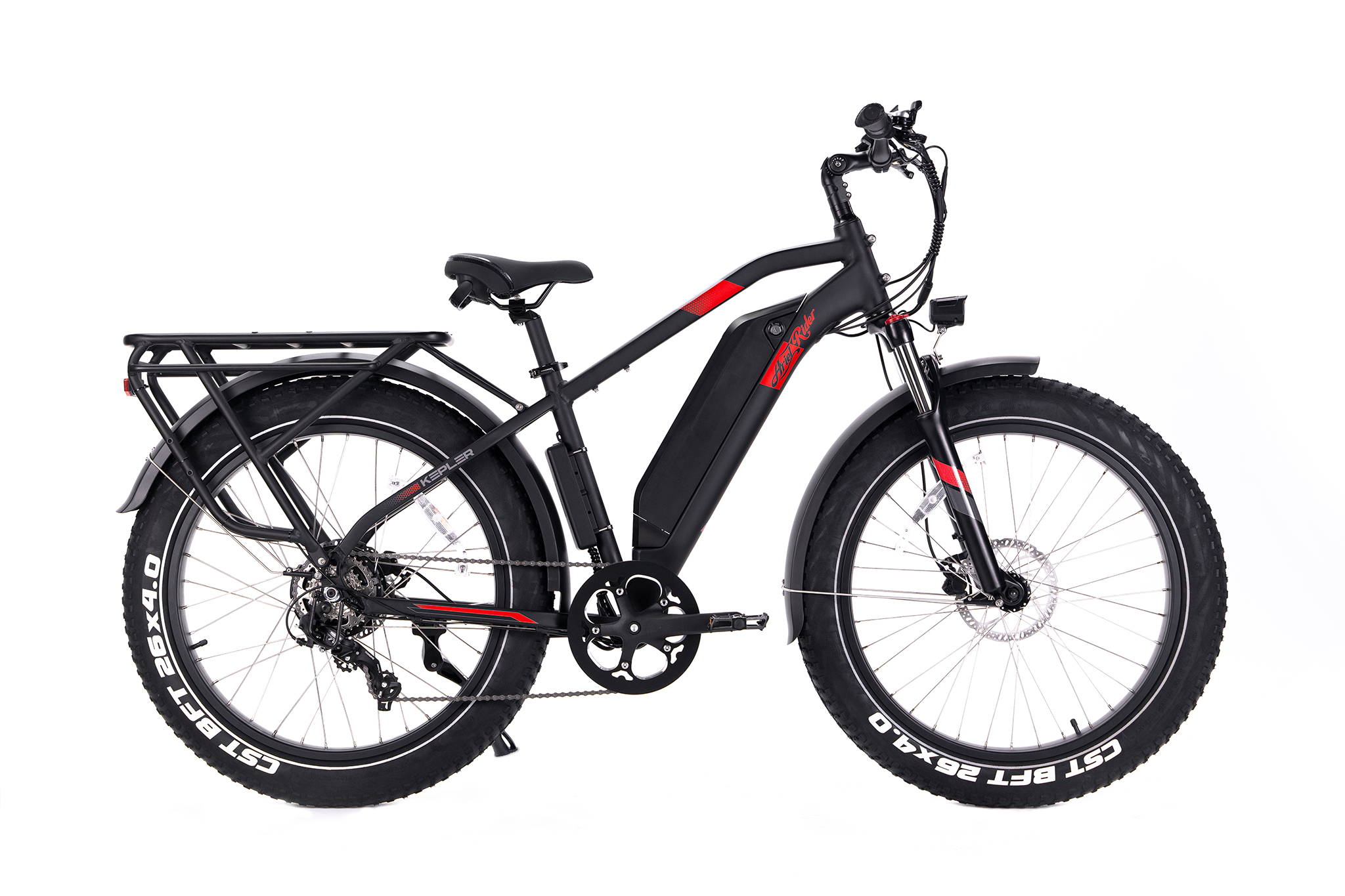 HIGH-STEP 33"
LOW-STEP 32"
Measured from the ground.
HIGH-STEP 43"
LOW-STEP 42"

Measured from the ground.
HIGH-STEP 28"
LOW-STEP 25"
HIGH-STEP 74"
LOW-STEP 74"
HIGH-STEP 46.2"
LOW STEP 45.8"
HIGH-STEP 15"
LOW-STEP 14.6"
HIGH-STEP 44"
LOW-STEP 44"
---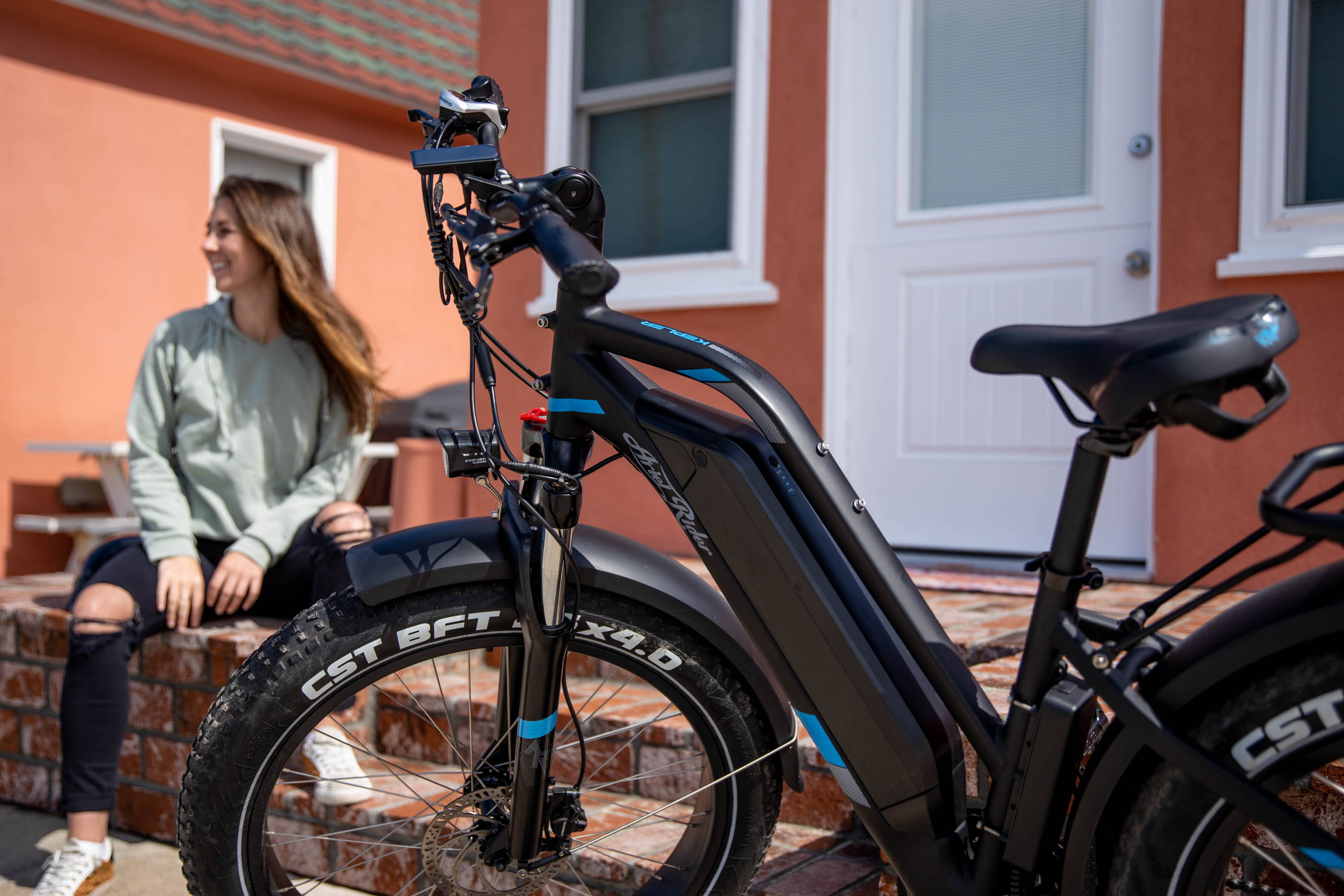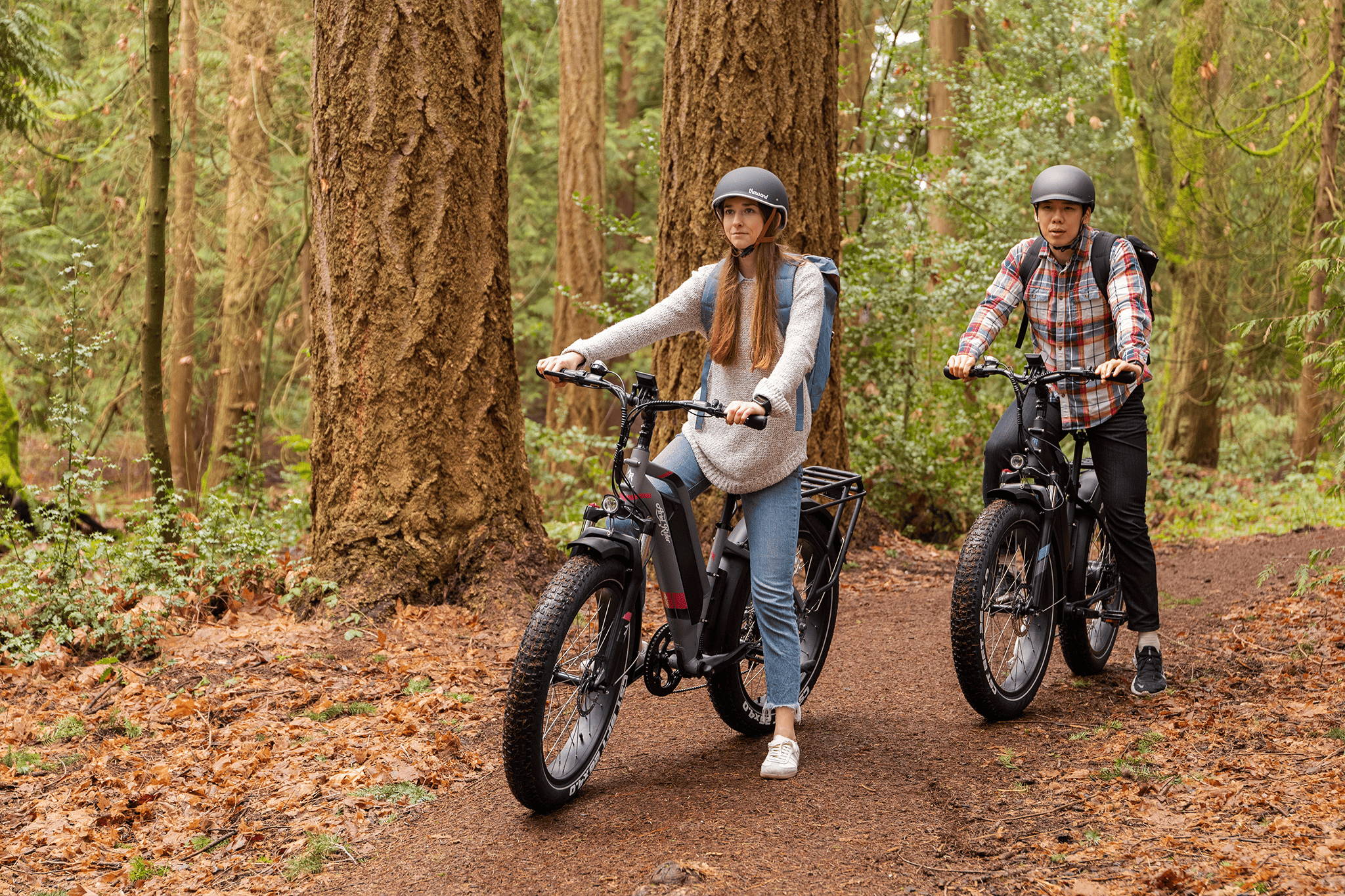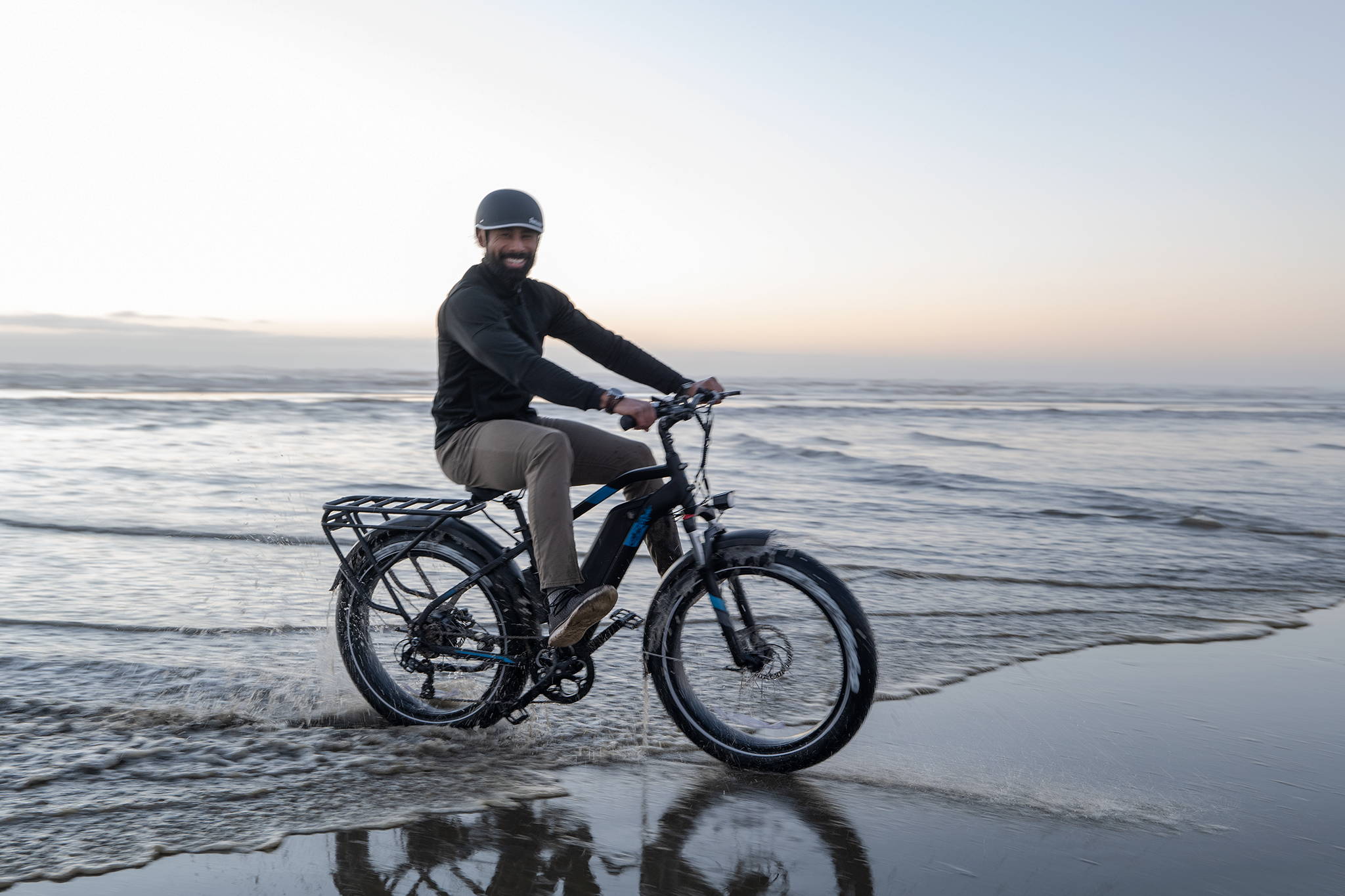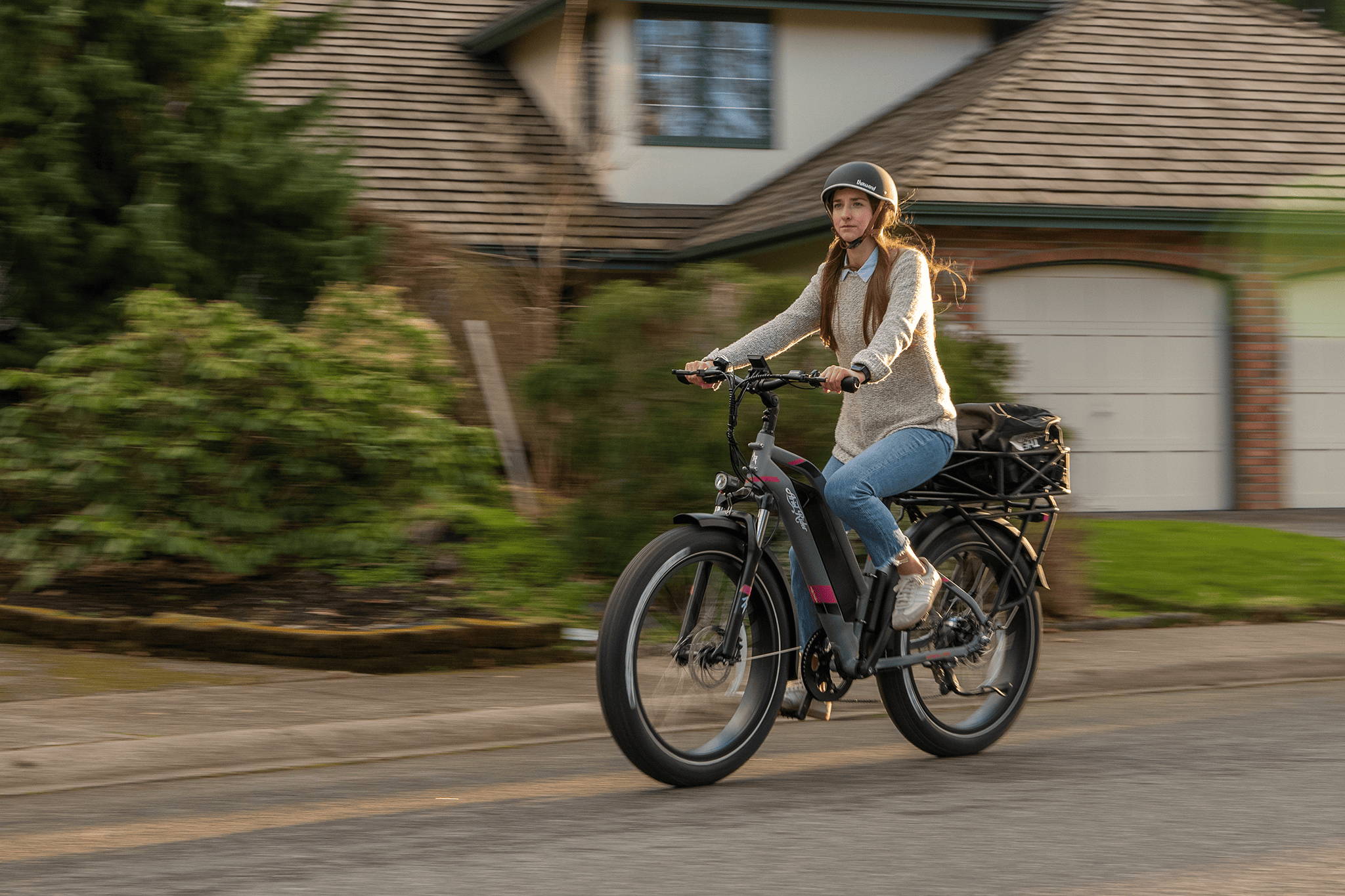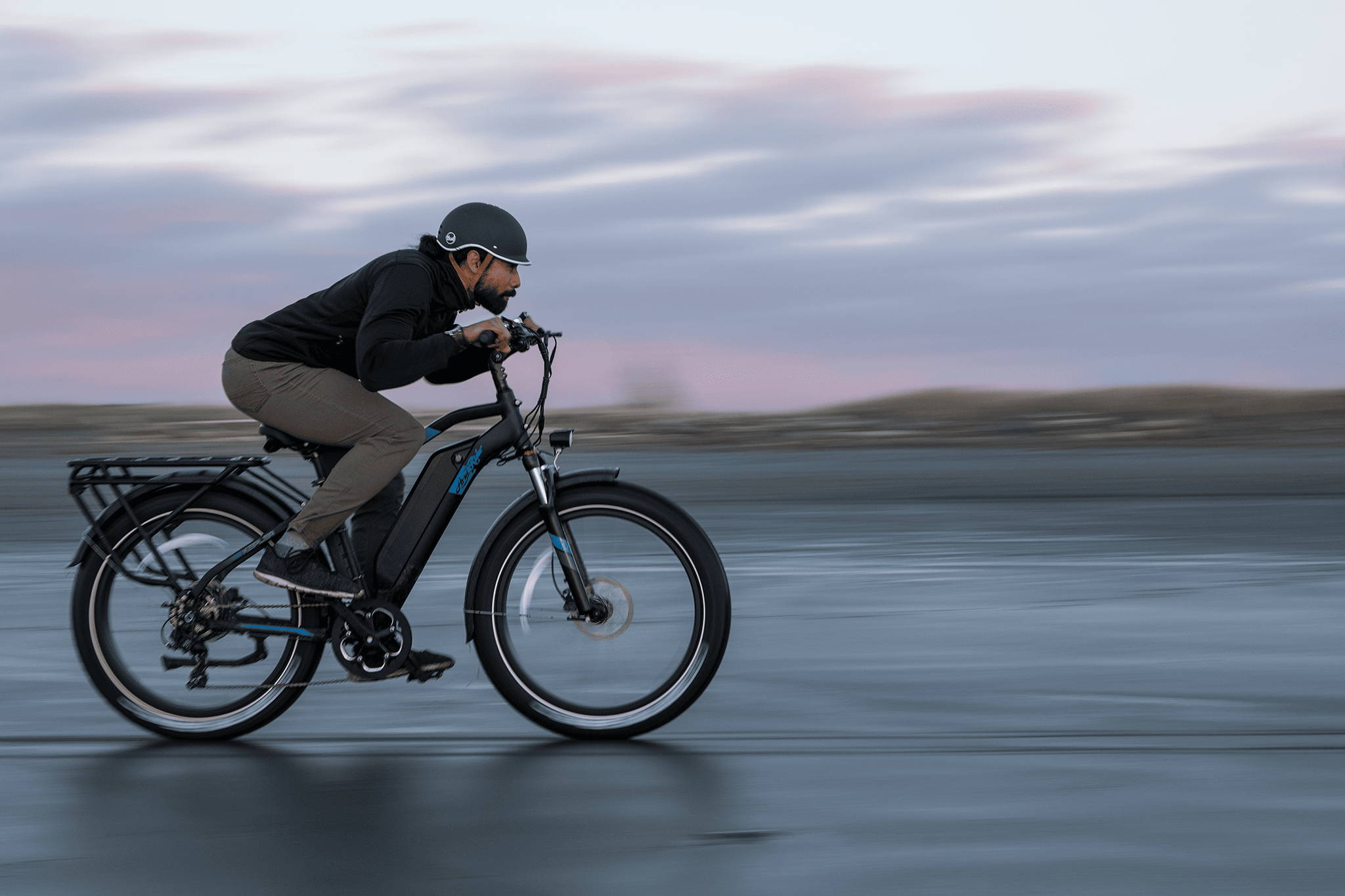 First E-bike!
I did a lot of e-bike research prior to making my final decision in purchasing an Ariel Rider Kepler. So far, the Kepler has been amazing and exactly what I was looking for! I think it took me about an hour to put the bike together out of the box. The boxes it came in definitely took a beating, but everything inside was undamaged. I haven't noticed any glaring issues but I'll post an update in a month when I really put the Kepler through the ringer. Took the bike out for it's maiden voyage after assembly and it was incredible. I felt like a little kid again getting their first bike. It was a thrill zipping past congested traffic in the bike lane, taking trails I didn't know were around my neighborhood... I was having so much fun just biking around that I didn't realize I had already put in 20 miles!!! After getting home I checked my battery and saw that it had about 50% left on it and this was after pedal assist hill climbs, full throttle on straight aways and leisurely cycling when I was taking in the sights. YMMV of course but I'm happy with my purchase. Though I'm feeling the soreness of overdoing it with the cycling I'm already looking forward to the next ride. The seat could use an upgrade but aside from that everything works great and looks great. Ride on!
Kepler 52V Electric Fat Tire Bike
I am writing as the recipient of the bike, not the purchaser.
I been nothing but impressed with the Kepler, first it came a day early on delivery which was great, packaging was exceptional (double boxed) the bike was flawless and the instructions (video) to assemble was spot on.
Now for the performance....the bike never even grunted on hills, over passes, the bike trails flat or hilly, on and off road. The motor has so much on demand performance it was just awesome.
Looks....I get compliments, looks, stares all the time. The bike has a tough appeal to it.
Battery....You get a lot out of it, pedal assist or just motor, plenty of miles.
I am not trying to be to wordy here, so I will close with a thought, If you buy this bike you will not be disappointed none what so ever.
Zoom Zoom Zoom, exceeds expectations, redefines biking
During Covid, my gym closed and I dusted off an old bike. I really enjoyed discovering the bike trails around town that I neglected to explore with the old bike. Some of the hills were a challenge, and while I knew about eBikes, I made due with what I had. Five days ago, while I was in Seattle (go figure!) for work, my Kepler Ariel Rider was finally delivered! I had it put together the next day and now have logged 38 miles of pure fun across two rides. The Kepler is huge, like a stallion! Built solid, packed very well, and fairly easy to assemble. Using the 5 assist modes was pretty easy to learn, the 7 speed shifter is smooth and works great, and the brakes do what they are supposed to do. Battery is very powerful and holds a long charge, although I have not taken it to the limit yet, but from what I see, it can go the distance. The seat is even pretty comfortable, I was worried as I had a cushy spring seat on my old bike but Kepler has a pretty good seat. The throttle works well, almost got a blister cranking the throttle so much. Pedaling with power assist also works well, and keeps with the cardio part of biking. This is the 1st time I've ever ridden an eBike, and I think the Kepler is a homerun in all respects.
Kepler arrived
Ordered 05/20/22..received earlier than expected.
Double boxed and well packed. no problem with assy. Came with owner manual with torque values but vague instructions. There are YouTube videos for extra help.
12 price tool kit, touch up paint and a bag of extra screws.
Quick release front axle and 20psi air in tires. Turn signals, brake light a bell and steel guard for derailleur.
. cables are neatly wrapped Fit an finish is very good. I have not put any miles on it yet but so far so good. I changed speed to 99.
I also have a Ride1up 700 ST to compare it to once I get some miles on it.
I need to find a bag for the rear rack. The one I have for the 700 won't work on it. The straps are too short for the wide rack.
Also got AR military discount which made it even a better deal.
Kepler 52V Electric Fat Tire Bike