ARIEL RIDER X-CLASS VS. RIDE1UP REVV1
This is how the Ariel Rider X-Class compares to the Ride1up Revv1 E-bike.
Motor

1000W (Sustained)
(More power for hills)
750W (Sustained)
(Struggles with steep hills)
Battery

52 Volt 20ah
(More Range & Power)
Top Speed

38+ MPH on throttle*
Range

75+ Miles on throttle only
(More range with peddle assist)
Rear Blinkers

Yes
(Integrated in taillight)
Overall the X-class and Revv 1 are both fat tire moped style 20" electric bikes. However the X-Class has more power, range, suspension and other features, giving you the best value for your money.

The X's more powerful 1000w motor and higher voltage will conquer steep hills better, especially for heavier riders. The X-class's full-suspension is standard vs optional for an extra $500. Also you won't have range anxiety as the X's battery is 25% larger. Don't forget all the free value added items we give you standard, like a rear rack, rear blinkers, rear passenger pegs, 7-speed gearing and a step-thru option. The single speed Revv 1 doesn't include any of these features. The Ariel Rider X-class gives you the best value for money.

At Ariel Rider we provide exceptional performance at an affordable price. We do this by selling electric bikes directly to consumers.
Our bikes are generally more powerful and have longer ranges than the competition. Yet we don't believe in sacrificing specifications and components to meet a price point. In fact we use top quality LG battery cells, Bafang motors, Shimano components and Tektro brakes.
WHAT MAKES X-CLASS 52V UNIQUE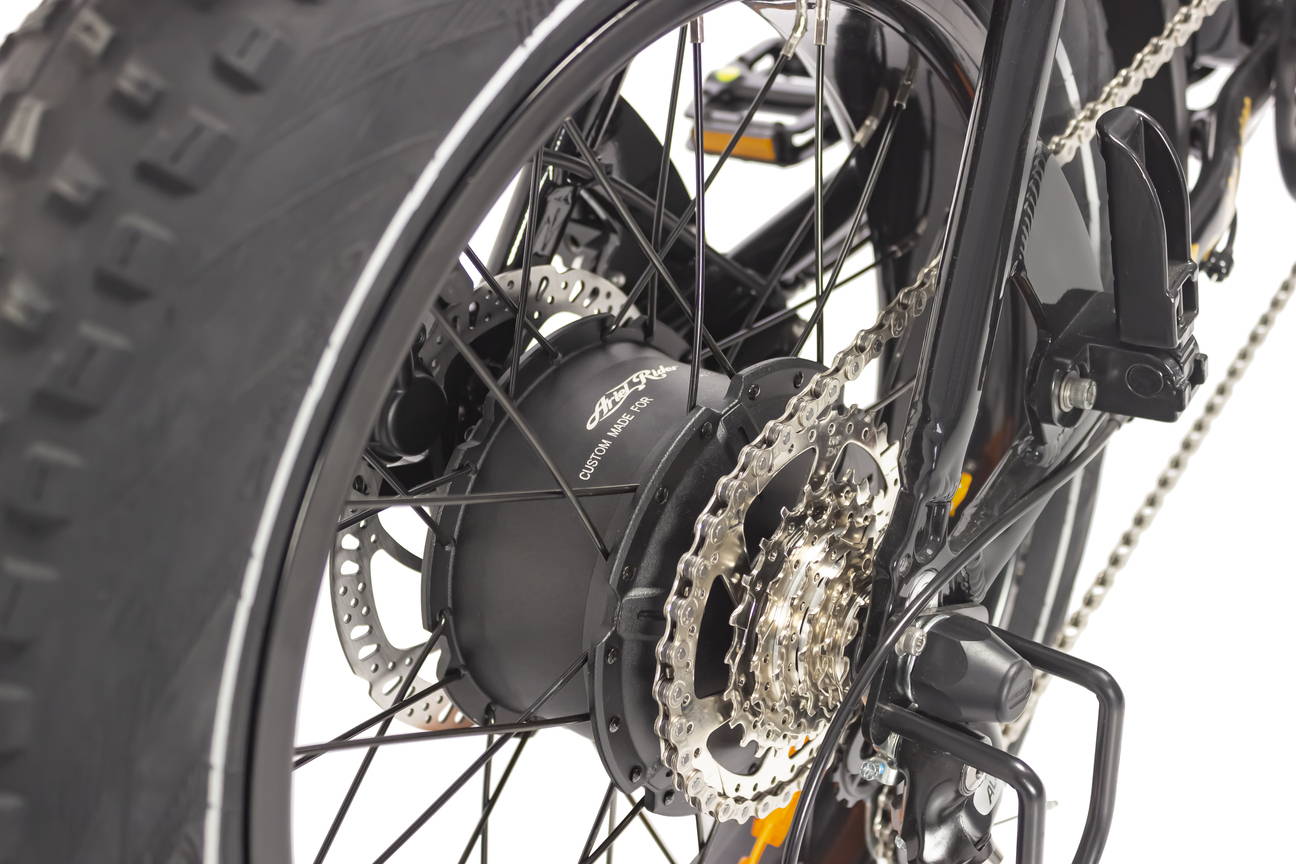 We've partnered with Bafang to create motors that meet our requirements and exceed your expectations. With a powerful 1000W, they can achieve astonishing maximum speeds and incredible acceleration capabilities.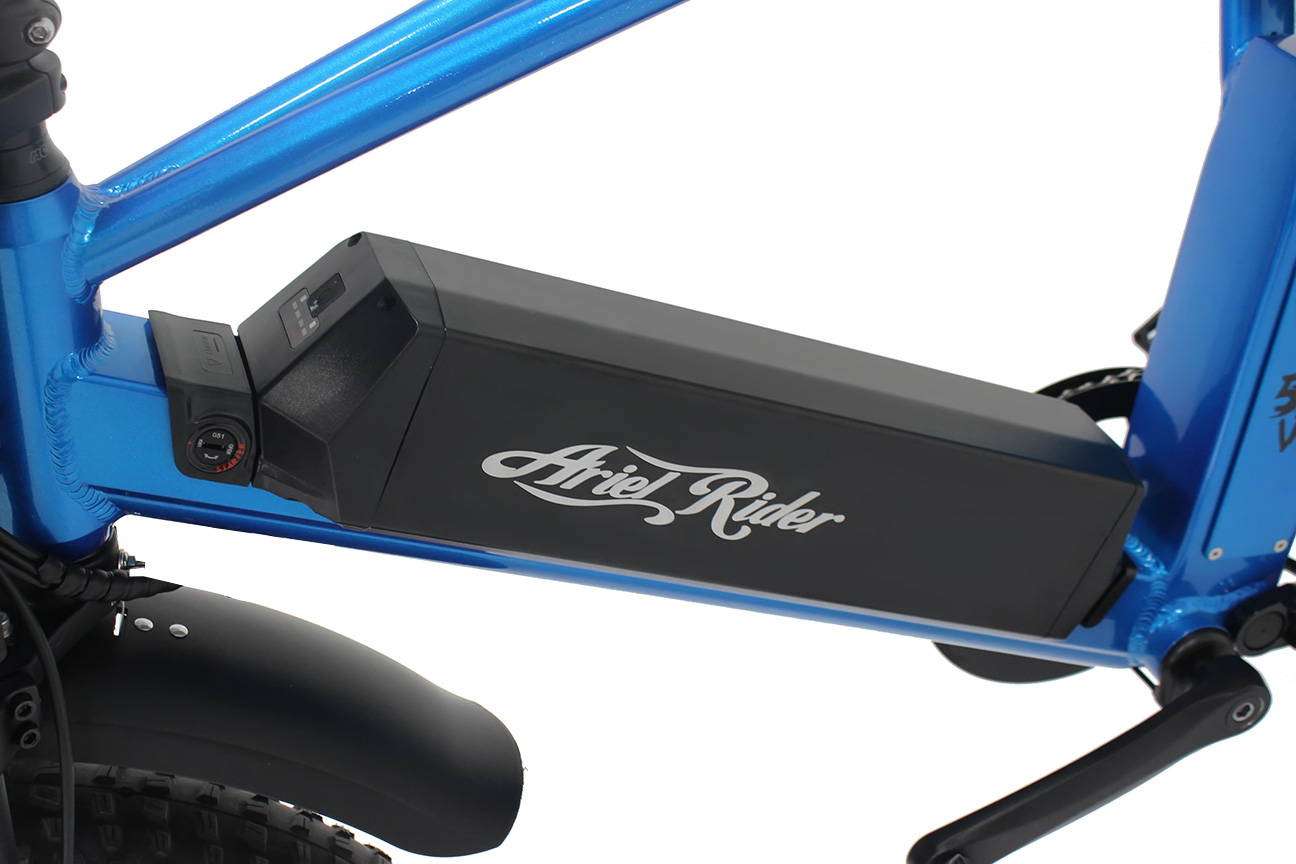 52v Long Range E-bike Battery
The X-Class 52V electric bike is perfect for city commuting with its integrated battery pack. With a massive 1040 Wh (52V 20ah) capacity, it provides a range of up to 75+ miles per charge, allowing you to cruise for days without needing to recharge.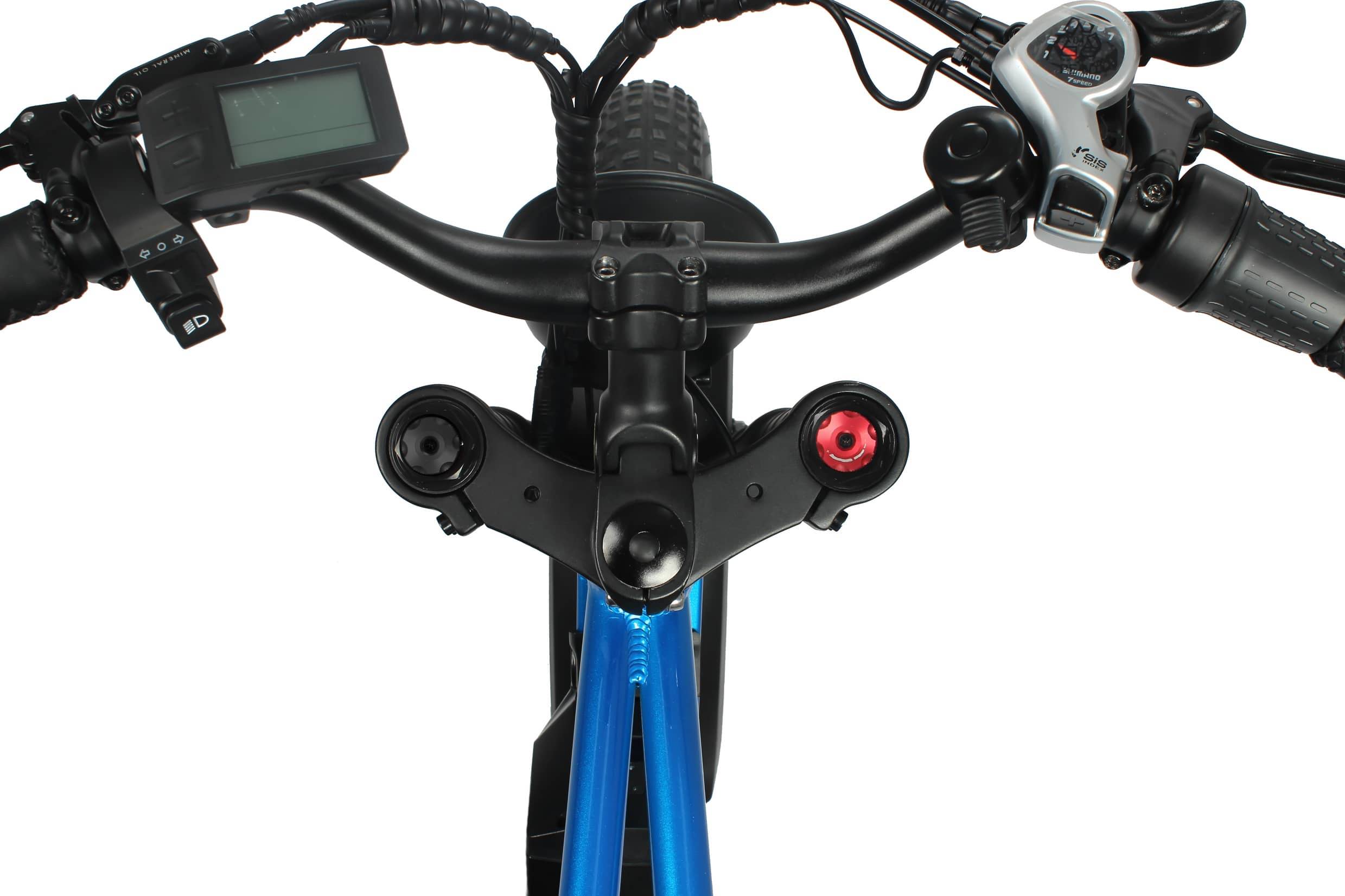 Adjustable Front Suspension Fork
Customized motorcycle-grade fork. We wouldn't use any bicycle fork on a powerful ebike like this.
Industry Leading Rear Shocks
The X-Class electric bike boasts a top-of-the-line rear shock that sets it apart from the competition. 100% CNC machined for precision, this shock offers rebound adjustment for improved handling, support, and a lower stance.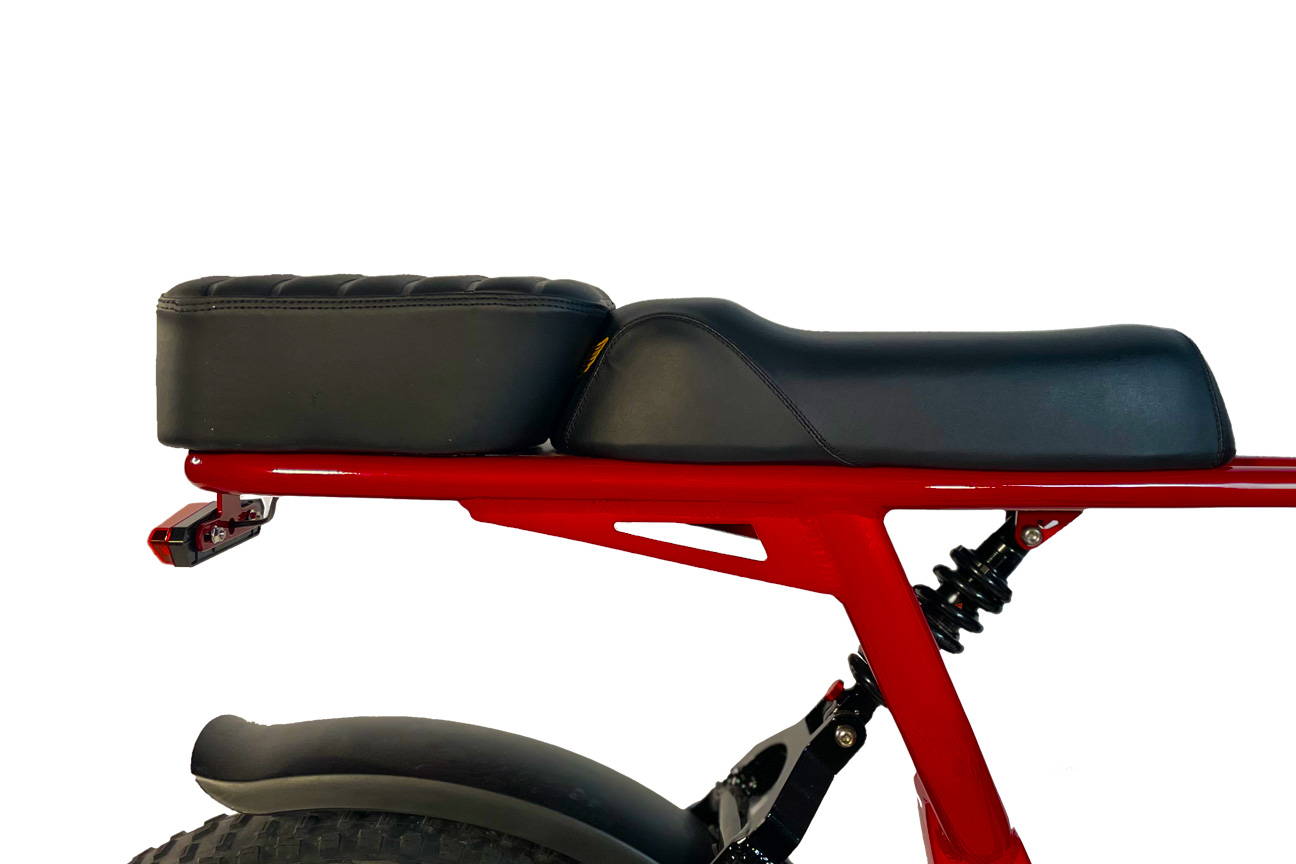 Optional 2 piece saddle and standard foot pegs


With the 2 different optional seats, you can make your X-52 fit for 2! Footpegs come standard in all X-52 ebikes. These pegs provide a comfortable platform for the rear passenger to put their feet on.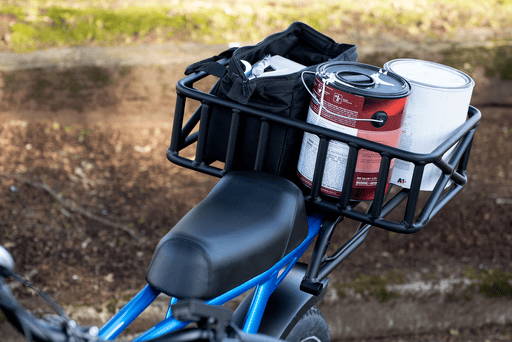 The X-Class electric bike is not only stylish and powerful, but also offers a range of options for carrying cargo. Whether you're looking to turn your X-Class into a utility vehicle or simply need to transport larger items, we've got you covered.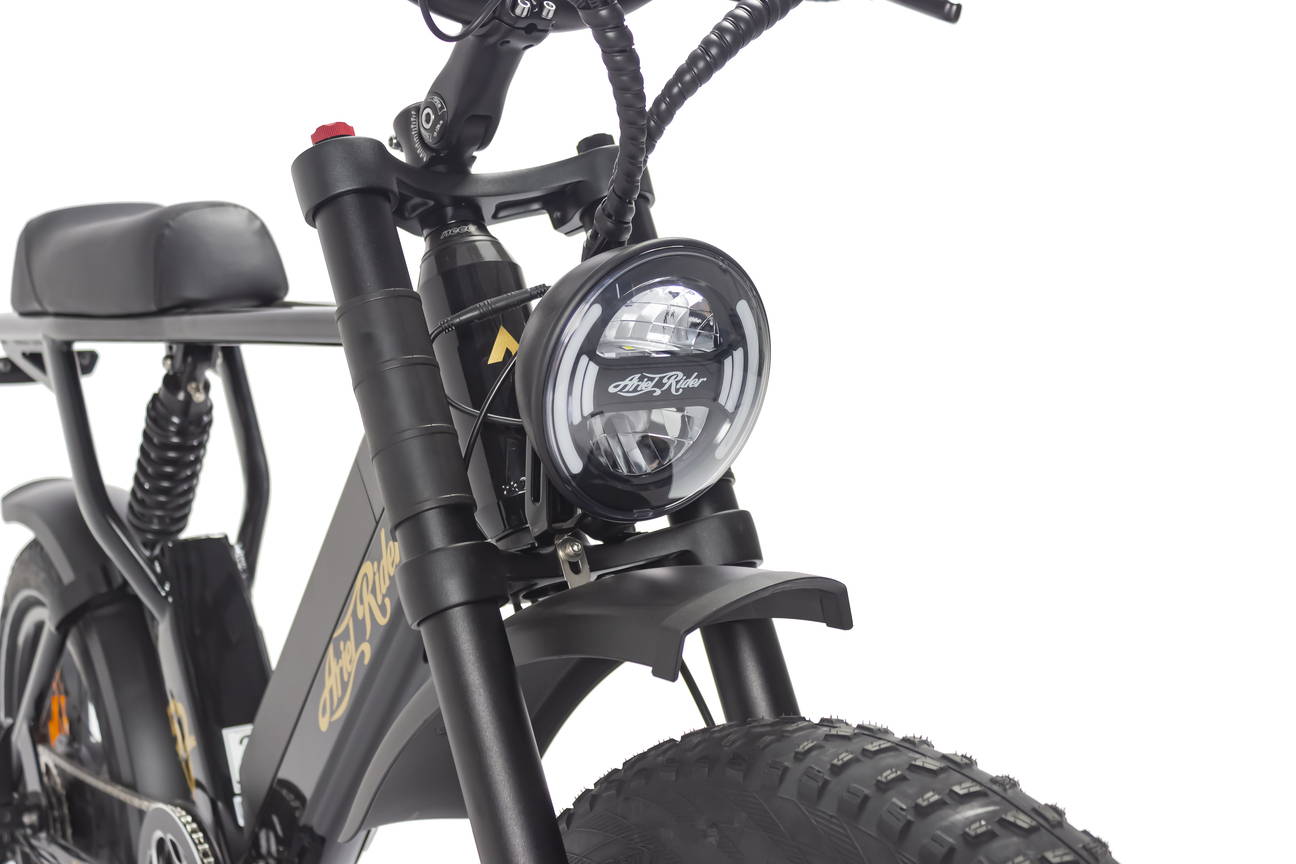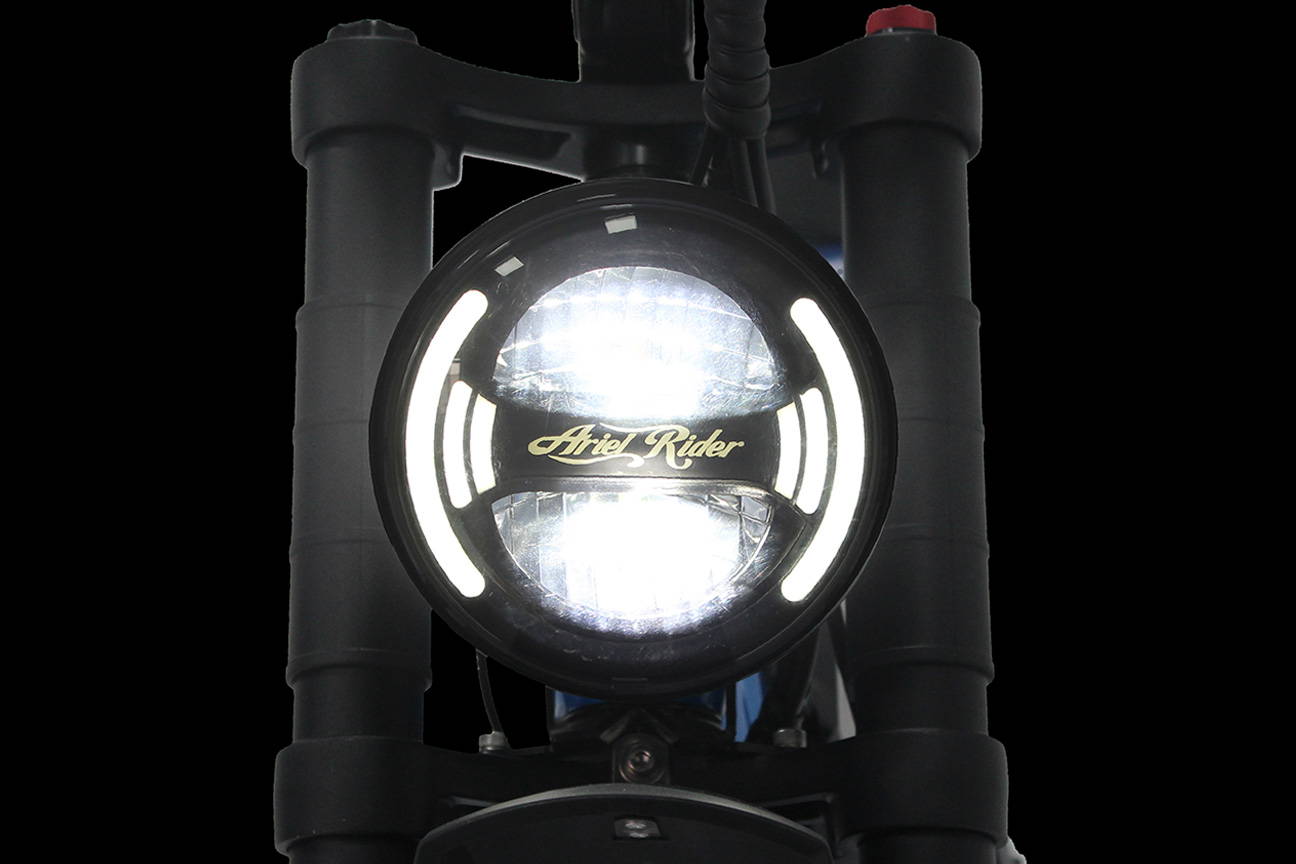 The X-Class 52V e-bike stands out with its retro-inspired large motorcycle headlight, complete with daylight function. While the design may evoke nostalgia, the technology is anything but outdated. With 2W power and 80 lux illumination, this headlight is one of the strongest and brightest on the market, ensuring maximum visibility and safety.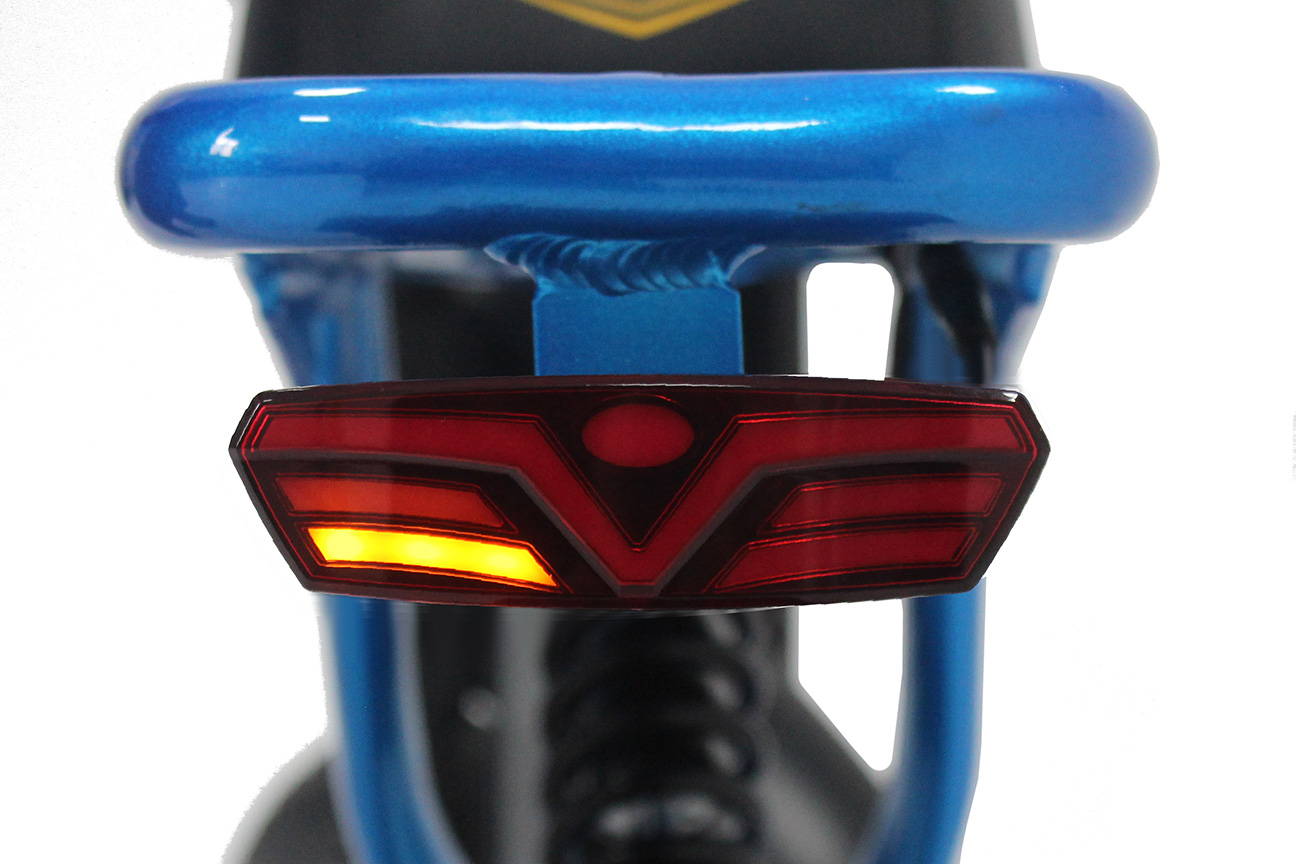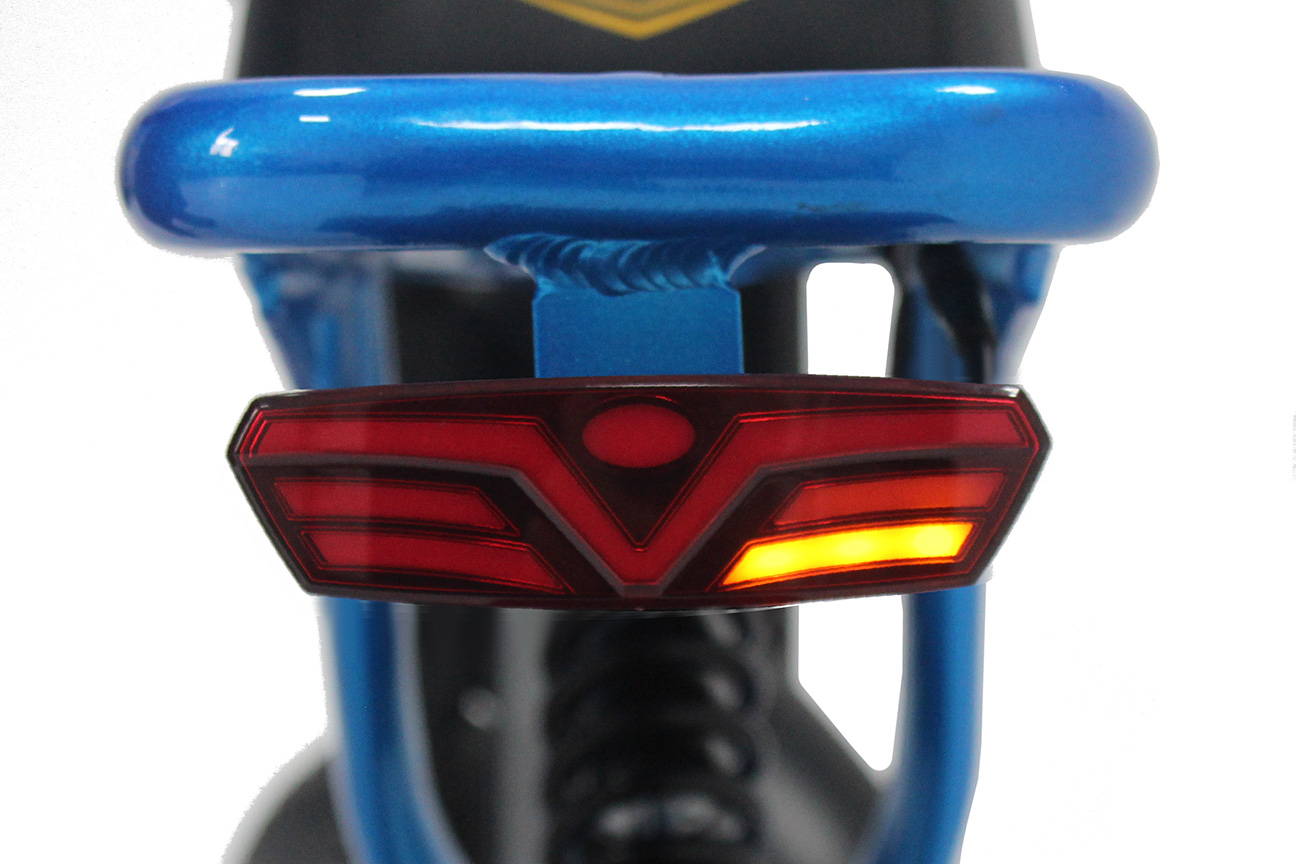 Integrated Brake Light and Turn Signals
The brake light functionality of the X-Class electric bike is powered by the main battery pack and is activated automatically when the brakes are applied.
High Performance Fat Tires
20x4.0 CST Fat Tires on X52 is designed for on and off-road conditions. Did we mention that all are anti-puncture and have side reflections to increase visibility?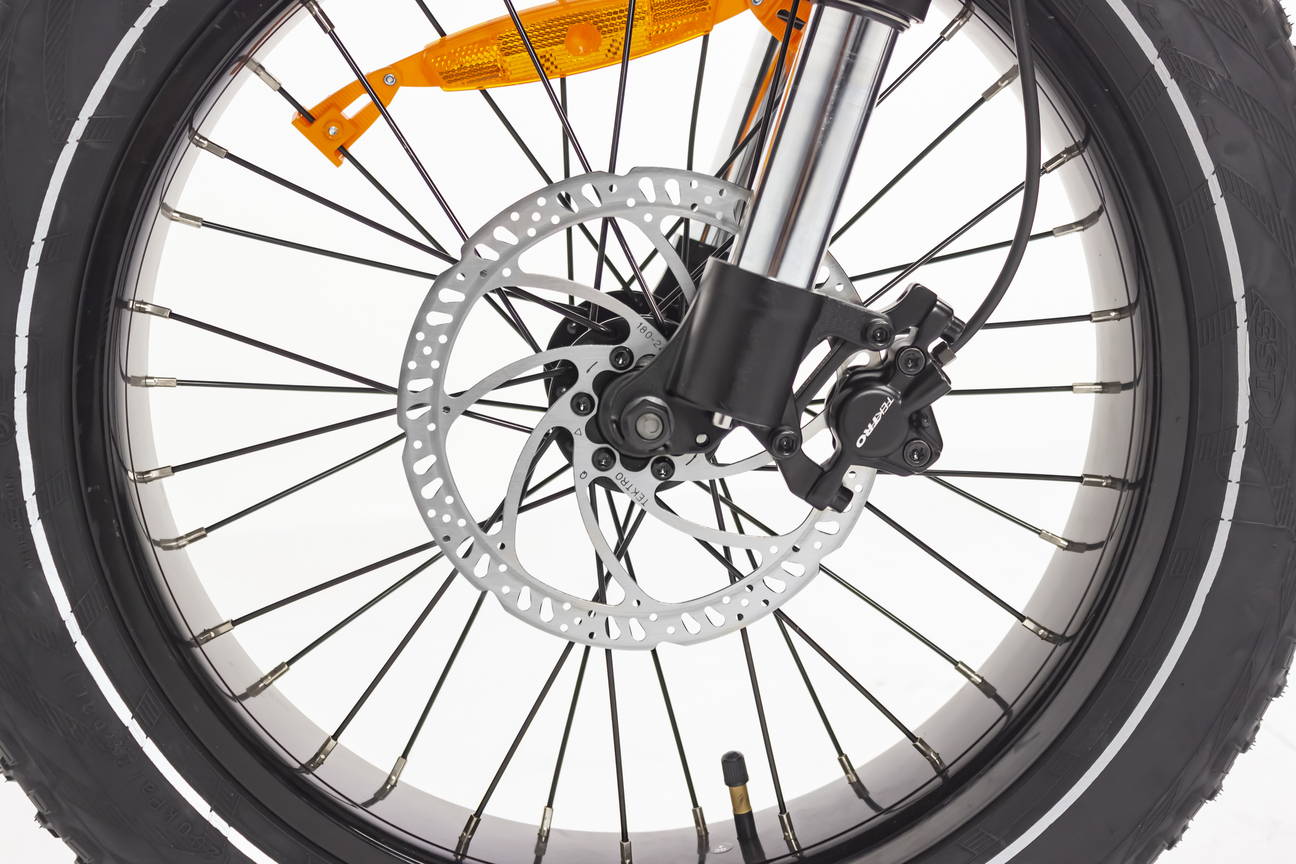 X-Class is a powerful ebike and powerful motor needs brakes that can stop at a dime. The powerful front and rear hydraulic brakes also have motor inhibitors.
Both front and rear rotors are 180 mm for having better stopping power.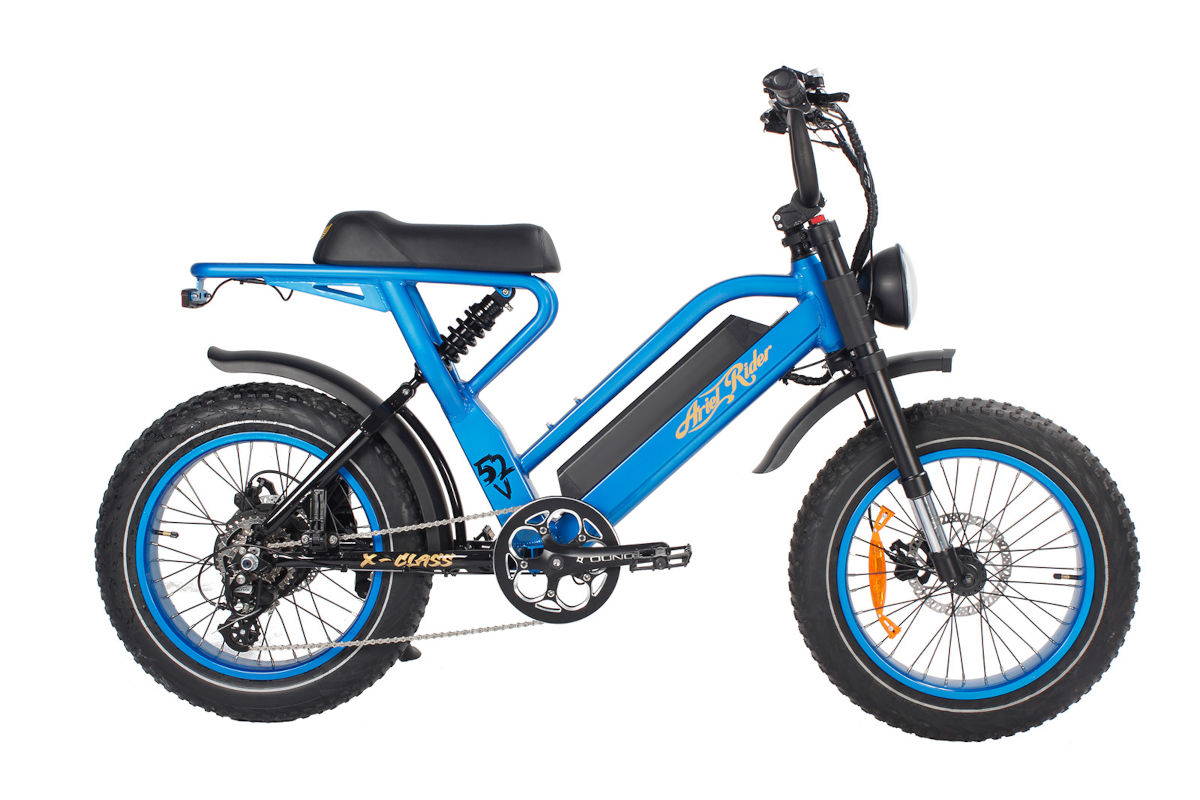 The step-thru frame makes it even easier to get on and off your bike. Its packed with the same features as regular X-Class but without the top bar. Making it great for shorter or older riders. Learn More