ARIEL RIDER KEPLER VS. HIMIWAY ZEBRA
This is how the Ariel Rider Kepler compares to the Himiway Zebra E-bike.
Motor

1000W (Sustained)
(More power for steep hills)
Battery

52 Volt 20ah
Capacity: 1040Wh LG Cells
(More range and speed)
48 Volt 20ah
Capacity: 960Wh
Top Speed

38 MPH on throttle*
Range

75+ Miles on throttle
(More range is possible with peddle assist)
Range

70 lbs
(Highest in class)
Weight

73 lbs
(Easier to handle)
Overall the Kepler and the Zebra are very similar fat tire E-bikes. However the Kepler has more power, range and is lighter than the Zebra. The Kepler is going to handle steep hills better and get you there quicker with it's more powerful motor.

At Ariel Rider we provide exceptional performance at an affordable price. We do this by selling electric bikes directly to consumers.
Our bikes are generally more powerful and have longer ranges than the competition. Yet we don't believe in sacrificing specifications and components to meet a price point. In fact we use top quality LG cells and Bafang motors.
FLAGSHIP OF COMMUTER FAT TIRE ELECTRIC BIKES
Transform your ride with Kepler and the unmatched power of Bafang 1000W custom hub motors. This high-performance motor ensures unparalleled acceleration and hill-climbing capabilities. With Kepler, you won't just ride, you'll dominate the road.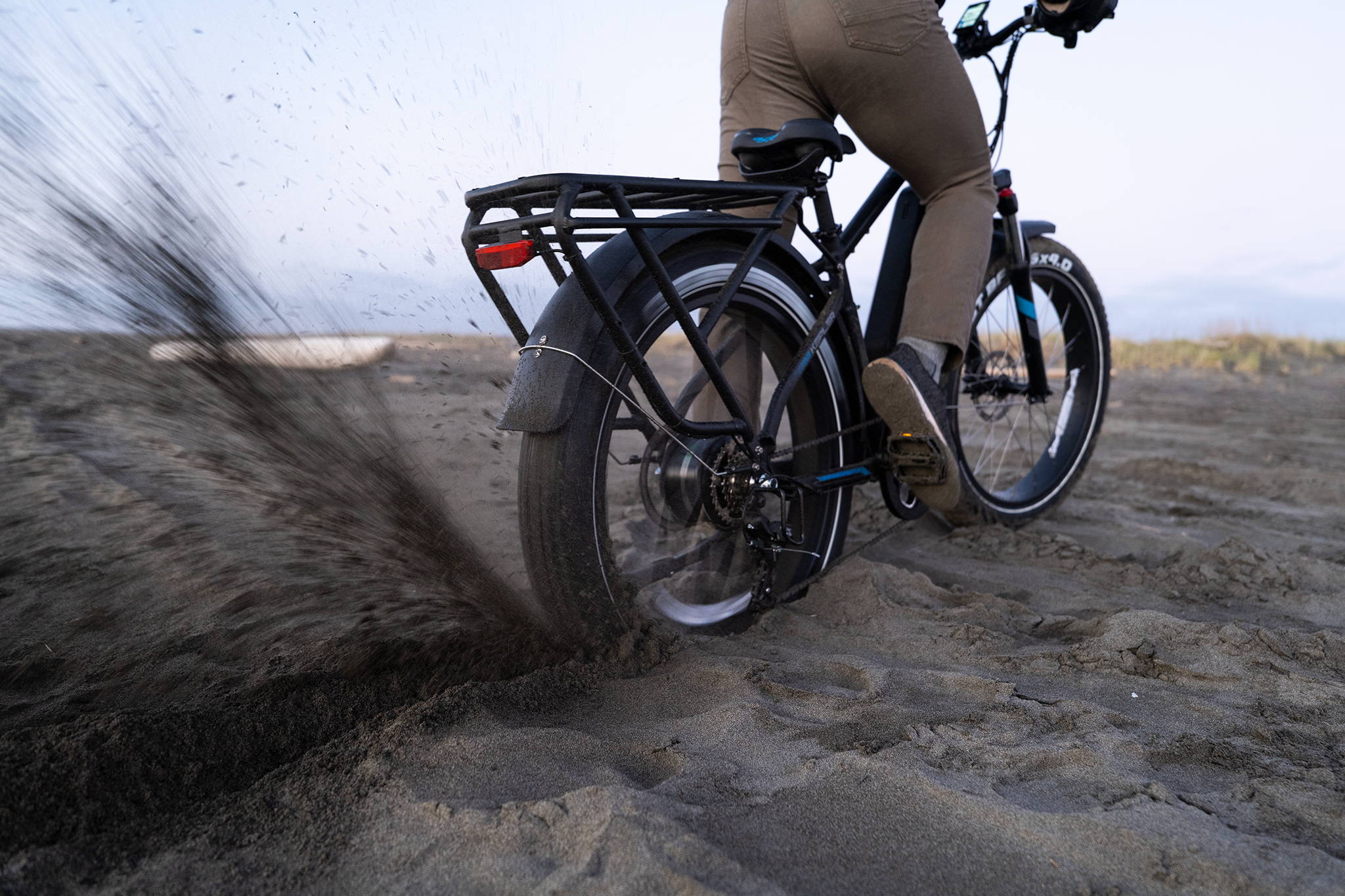 Indulge in longer rides and conquer even the most challenging hills with ease. The Kepler e-bike boasts a high-capacity 52V 20Ah battery with LG cells, providing ample power to cover long distances without any worries. The battery is designed to be sleek, durable, and removable, offering the flexibility to ride to work or explore off-road trails without any range anxiety. Get ready to experience freedom and power with the Kepler e-bike.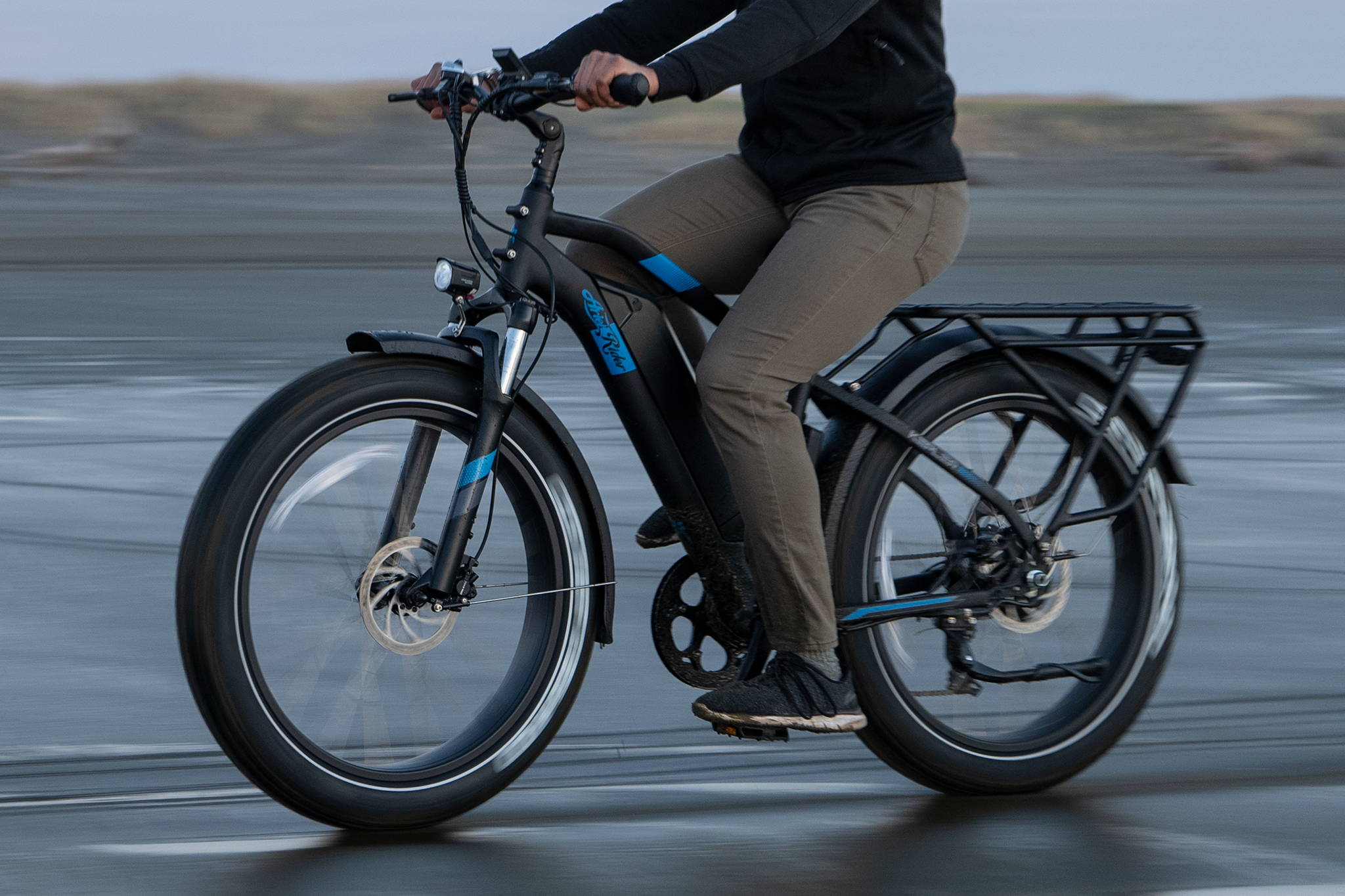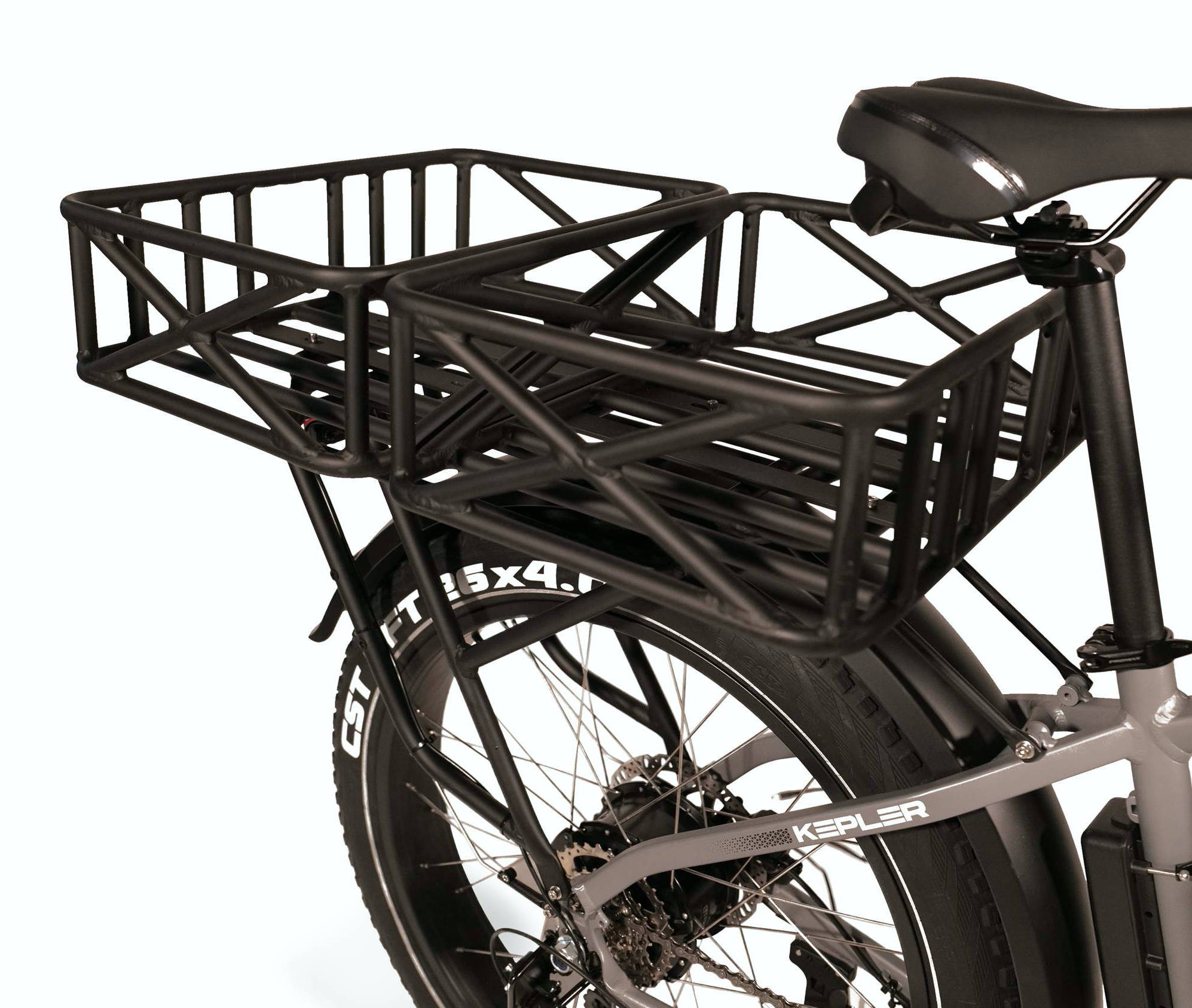 Introducing the Ariel Rider Kepler Smarter e-bike rear rack - the ultimate carrying solution for your e-bike. With a weight capacity of up to 70 lbs, you'll be able to transport everything you need for your daily commute or weekend adventure. The rack is designed specifically for the Kepler e-bike and has attachment points that seamlessly integrate with the bike's overall design.
Made from high-quality aluminum, the rack is lightweight yet sturdy and durable, making it the perfect addition to your e-bike. It's also compatible with most standard panniers and bags, so you can easily find the right size for your needs. The rack features a built-in LED light with turn signals and brake lights, providing added visibility and safety on the road.
Our rear rack is custom designed which is equipped to carry heavy loads and you can attach two large size basket without any issue. Currently we are offering it free with e-bike order.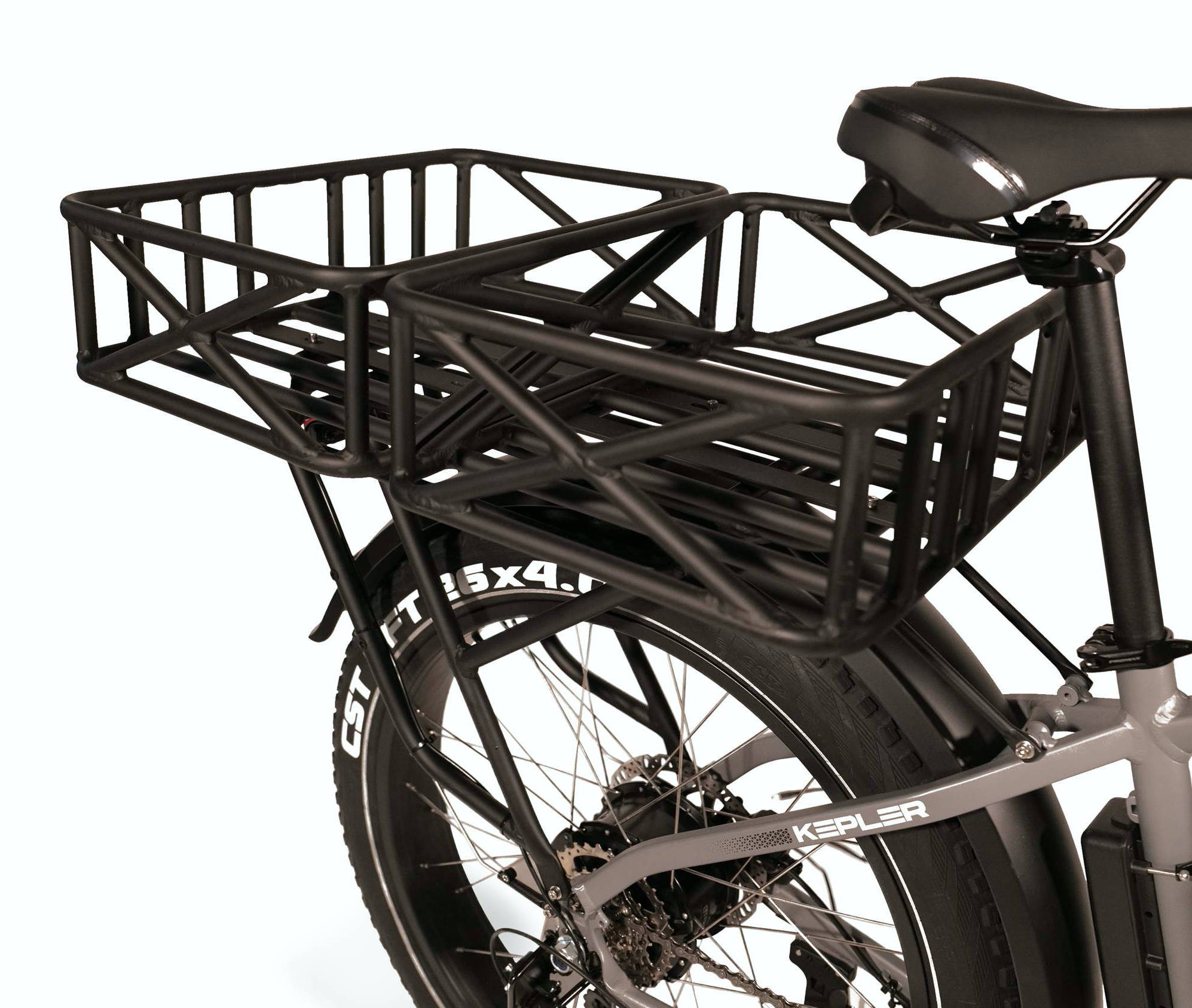 Experience the ultimate in e-bike control with the Ariel Rider Kepler's Smarter Display. This advanced display allows you to easily monitor your speed, battery life, and more while you ride. With intuitive controls and a sleek, modern design, comes great functions such as bluetooth connectivity, USB port and over-air updates.
The display is also user-friendly, easy to read in any light conditions and can be customized to your preferences. It also has a USB charging port for your devices. With the Ariel Rider Smarter Display, you'll have all the information you need at your fingertips, allowing you to fully focus on the ride and enjoy your e-bike experience to the fullest.