Must-Have Accessories For an E-bike
FREE SHIPPING ON ALL DOMESTIC EBIKE ORDERS
Must-Have Accessories For an
E-bike
So you've made your decision and chosen the best e-bike for your needs. How about making your ride safer and more convenient? To truly outfit our e-bike to best suit your needs, you may need one or two extra accessories and we're here to guide you. These are a few of the essential accessories for your e-bike. Be aware that these are the most general ones and they can (and should) differ according to the type of terrain you will be riding on - e.g. mudguards for an e-MTB, or baskets and anti-theft GPS for a city e-bike.
Let's take a look at our essentials!
We can't emphasize it more; you don't have to be riding on rocky singletrack or doing 60 on the highway to need a helmet. Even on terrain that seems slow and mellow, wearing a helmet is an absolute must to protect the most important part of your body. The options for e-bike helmets are endless - from full-face to lightweight helmets - and they come in many price ranges. Although there are cheap options, excellent protection often comes at a higher price.
Speaking of security, a solid first aid kit might be a game changer in your favor in unexpected occasions. A first aid kit should be both comprehensive and lightweight, so depending on where you'll be riding your e-bike you may want to adjust your first aid kit to suit. A snake bite kit may be meaningless if you're not planning to ride your e-bike anywhere other than the city. The basics below are a good starting point:


General wound care: Bandaids, gauze

Duct tape, superglue

Painkiller

Splint

Dried food

Iodine tablets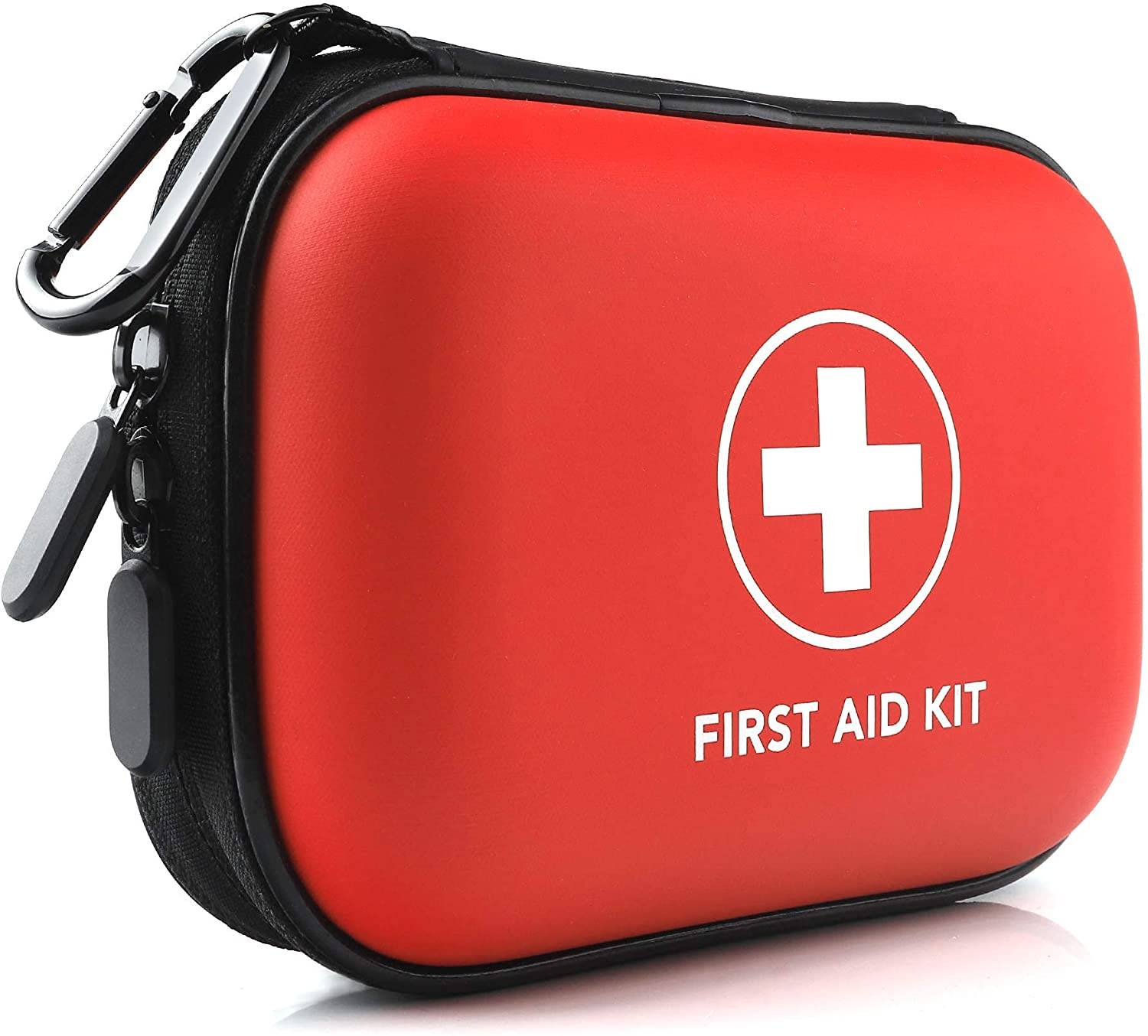 Spare batteries are absolutely necessary if you're planning to go on an extended adventure beyond your typical daily commute. The right type of batteries should be chosen to always get the most out of your e-bike.
The most commonly used type are Lithium-ion, due to the ease in attaching them to varying bike frames and the higher number of charging cycles they can hold. Considering that higher wattage means more power, you can get yourself batteries from 24V to 48V -but don't forget that batteries with higher range are also heavier. Think of where you'll need your spare batteries and choose according to your priorities.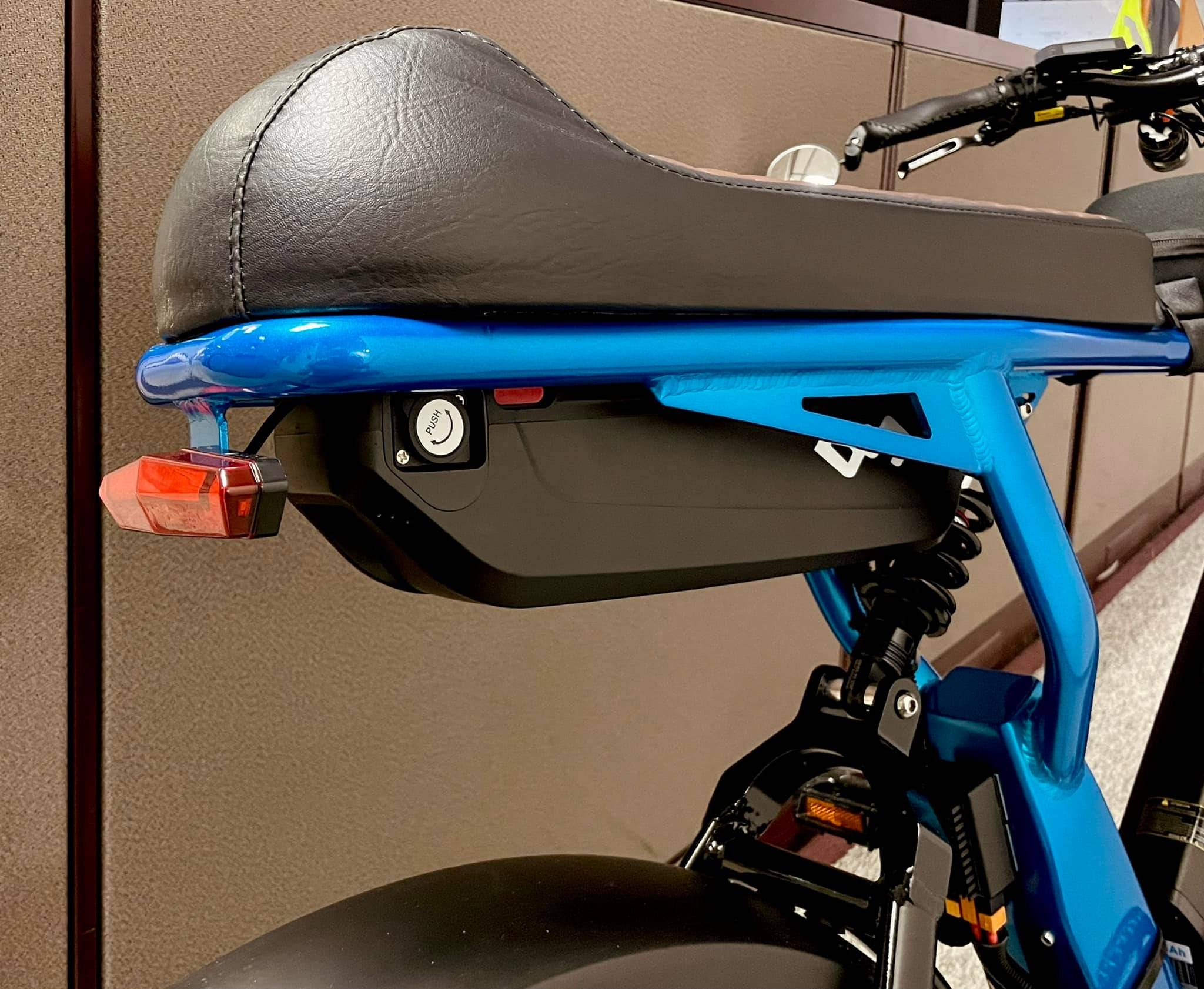 With flat tires being one of the most common mechanical problems faced on two-wheeled transportation, an extra tube (even in cases you use tubeless tires) and a pump are essential. A good setup to change tubes is probably the most important pieces of kit to carry on your ride. If you're new to bicycle repairs, we'd advise you to take a beginner-level on-trail maintenance course offered at a local bike shop.
Other than an extra tube and a pump, your bike repair kit can include replacement chain links, tube patches, chain lube, a tire lever and definitely a multitool.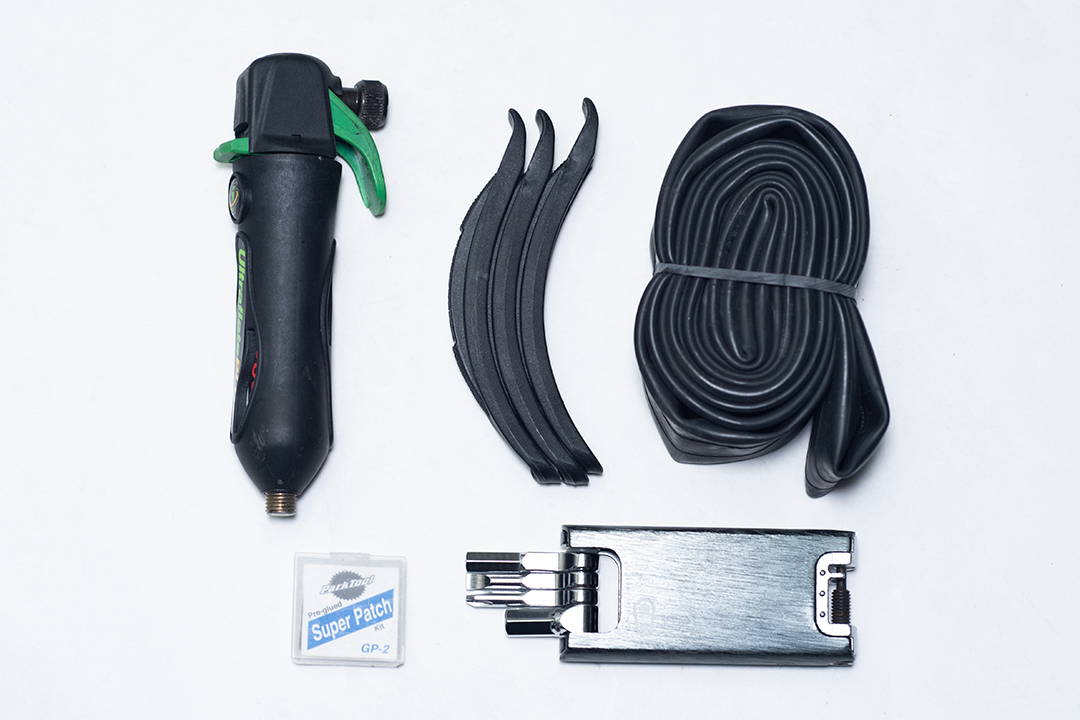 Even the most experienced riders lose track of time while out for a spirited ride on their e-bike. When you suddenly find yourself in the darkness of the night, it's better to use lights mounted on your e-bike rather than trying to fashion a headlight out of your mobile phone -and obviously, much better for making yourself visible! Bright battery-powered headlight and tail light bundles are abundant and quite affordable, so make sure to pick up a set if you plan to stretch your riding time into the twilight hours.
The list can go on forever: fenders, baskets, racks, bags, bottle cages… Other than these must-haves, all you need to do is thoroughly consider your riding routine and determine your needs accordingly. Accessory purchasing is one of the most fun things about owning and personalizing e-bikes, so research, buy and enjoy!