7 Common Mistakes to Avoid When Buying an E-bike
FREE SHIPPING ON ALL DOMESTIC EBIKE ORDERS
Seven Common mistakes to avoid when buying an e-bike
For most people, an e-bike purchase is something you only want to do once and be happy. These days, however, e-bikes come in a wide variety of power levels, sizes and specializations, so picking the right e-bike for you can be a challenge. To help you get closer to the perfect e-bike, we've listed seven common mistakes to avoid while e-bike shopping.
Regardless of the component it's related to, you should learn the meaning of each of the specs of your e-bike you're interested in. From the tire size and type, component names, and available upgrades to the motor type. Each of these specs mean something different to your everyday ride and should be considered. The brake type you go for will change depending on the speed you want to ride at, and battery size will have an impact on the distance you can ride in a single charge. The first thing you should do is check and understand the specs of your e-bike so you have realistic expectation on its capabilities and limitations instead of purchasing the e-bike and regretting it later.
Battery is where size matters.
It is common that first-time e-bike users regret not having an e-bike with a bigger battery. Since the size of the battery will translate into the riding range you have per one charge, this may be the most important factor in your e-bike purchasing decision. E-bikes you'll get from Ariel Rider will provide you a range from 50 to more than 75 miles depending on the battery of each model. If you want the maximum you should definitely go with e-bikes with dual batteries such as the Grizzly, which will propel you for more than 75 miles with its dual 52V, 35Ah Lithium-ion batteries. If you're not sure that you need the longest range, you can also go with X-Class.
Don't forget that the range of your ride will be dependent on different factors such as road conditions, wind speed and the weight carried. And of course the lower the pedal assist level you use, the longer the range of your e-bike.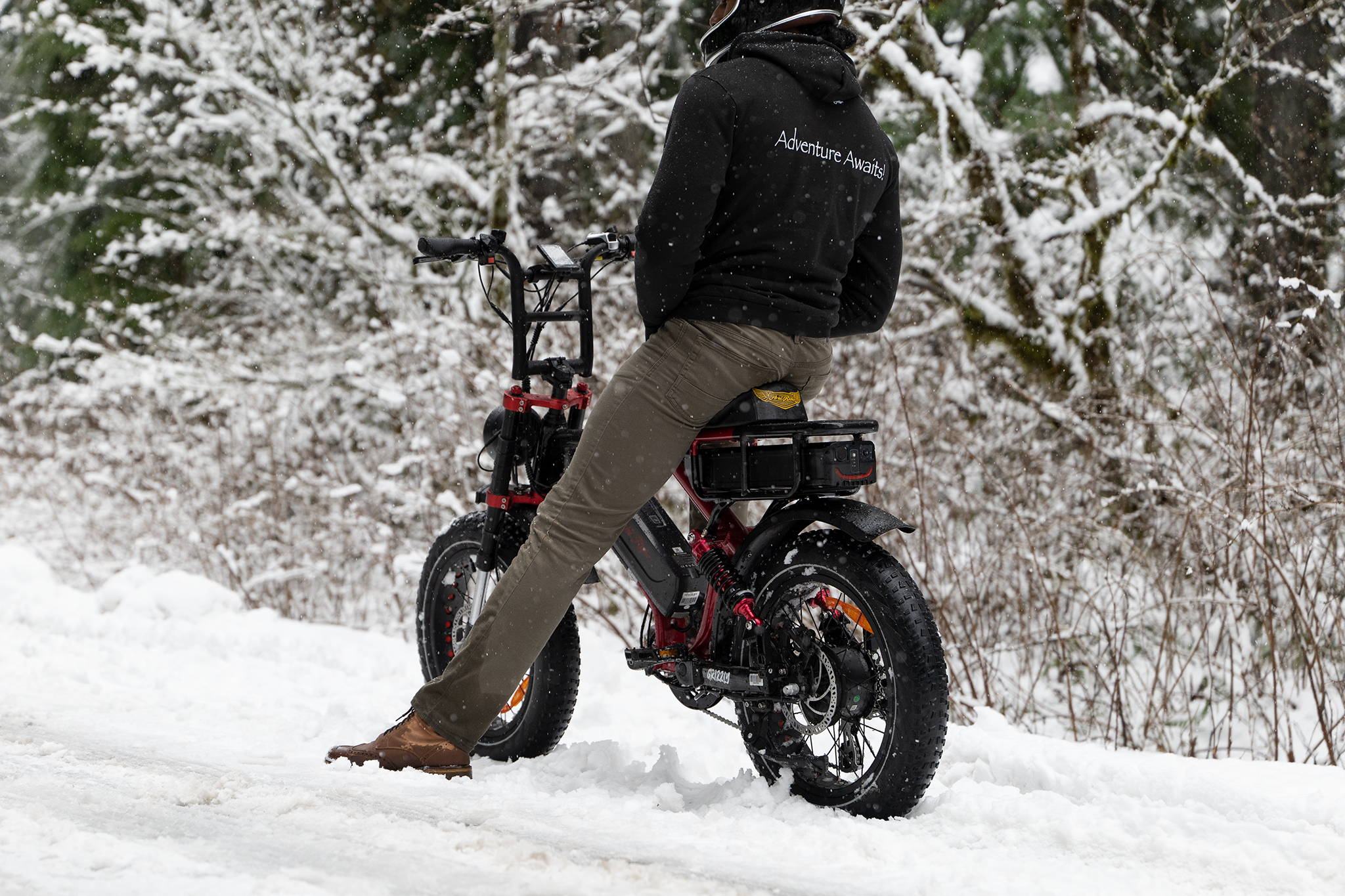 Don't be fooled by motor power.

The motor power may be one of the most important specs of an e-bike, but it's not the only one. Your motor may have the promise of making you reach astonishing top speeds but as long as it is not supported by the battery it doesn't make a sturdy e-bike. And of course it should be completed with a strong and smooth braking system and a high quality frame.
Not all brakes are the same.

Though they may seem to make very little difference, the type of brakes equipped can be one of the most impactful components of an e-bike. Although the performance of the braking setup may differ according to the brand, there are typically two types of brakes: mechanical and hydraulic. Hydraulic disc brakes provide greater power as they require only a gentle squeeze to apply. Therefore you won't lose control and manage to keep your ride stable. You get a smooth yet powerful braking experience with hydraulic disc brakes. Luckily, all models of Ariel Rider e-bikes sport hydraulic disc brakes to ensure that you have a safe braking experience. Here you can get a comprehensive comparison of e-bike brake types.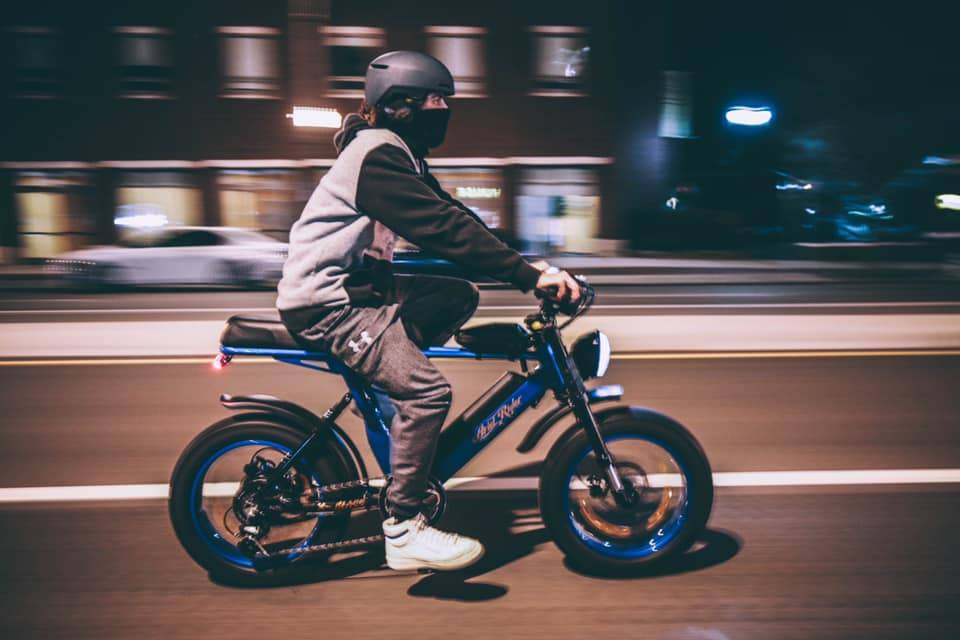 Remember: you get what you pay for.

When it comes to buying an e-bike, ordering for AliBaba is a terrible option. After all, the material of the frame, the brakes, the motor and all the electric system should be of quality materials as you need a durable e-bike to move you in a safe manner. Therefore, you really wouldn't want to go for really cheap ones, but don't worry: budget and quality can meet halfway. Ariel Rider's Rideal is specifically designed for those who look for an affordable and quality e-bike for daily commutes in the city. Not only can you go more than 60 miles with Rideal per charge, it also comes at a price of a ridiculous $899 for a limited time only!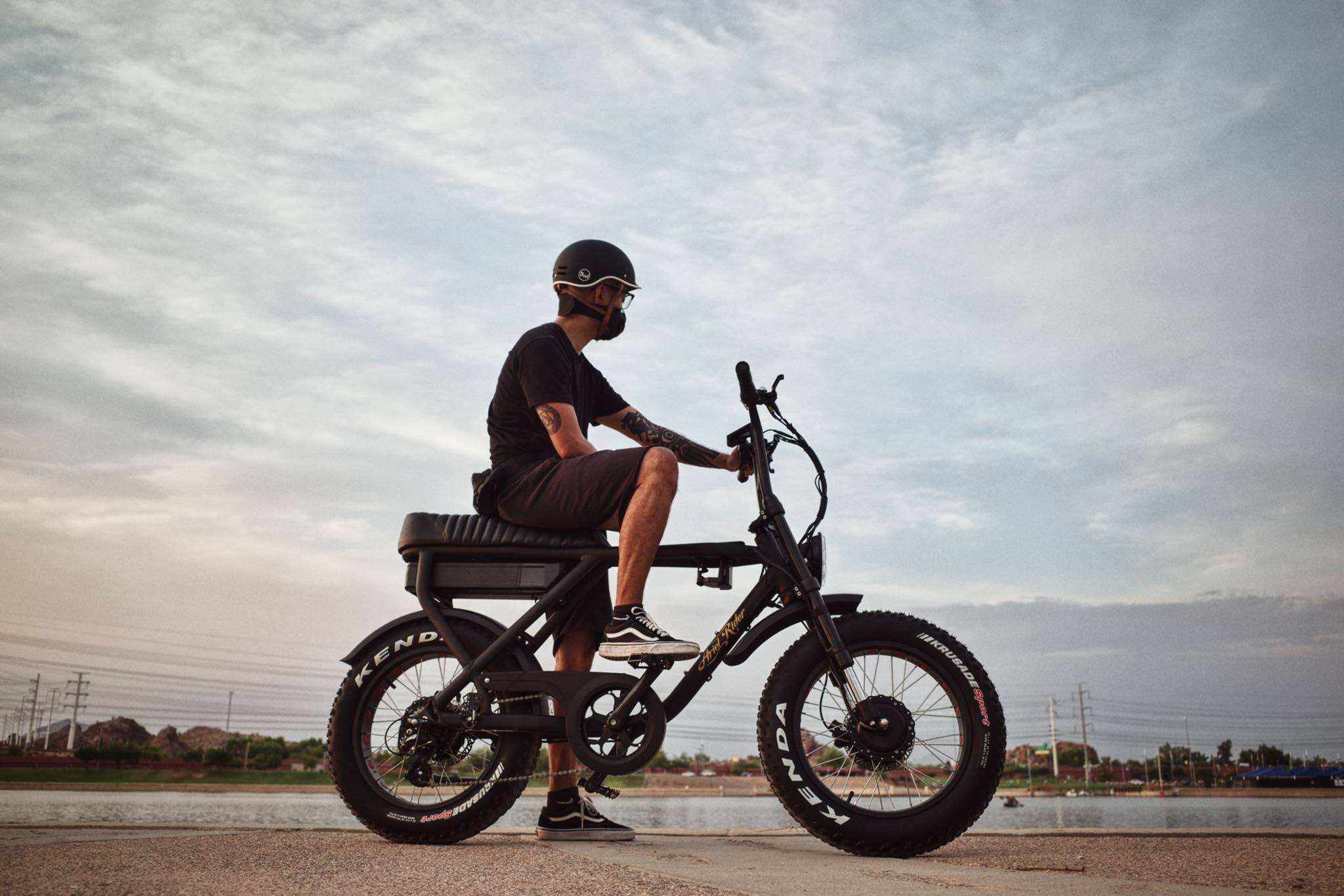 You should have a warranty (or domestic help).

Even though you trust the brand of your e-bike or you know that it is of utmost quality, there are always some things that go not in the way you would expect. For such cases it is essential to have accessible customer support, and by customer support we don't mean bots that just give automatic answers to your specific questions.
Being aware of this necessity, Ariel Rider provides an informed customer support team consisting of qualified staff to help you troubleshoot in no time. Also, Ariel Rider provides a lot of informative videos about assembly, adjustments and maintenance on its YouTube channel.
Just ask the right questions!

Speaking of Customer Service, there is a little work that has to be done by you. Your list of questions should be built up as you enter the process of an e-bike purchase. The list can expand, no need to worry. Just make sure you direct all questions that come to your mind as there are no silly questions. You might think that "does the frame have sufficient space to hold my water bottle?" or "how to carry my load if I want to carry more than my backpack?" are not necessary questions, but you wouldn't want to learn the answers yourself, that's for sure.
Just get informed as much as you can. You're making a big purchase -and you should handle it as an investment, after all. By this way you can get a reliable, high performing e-bike that suits your needs 100%.