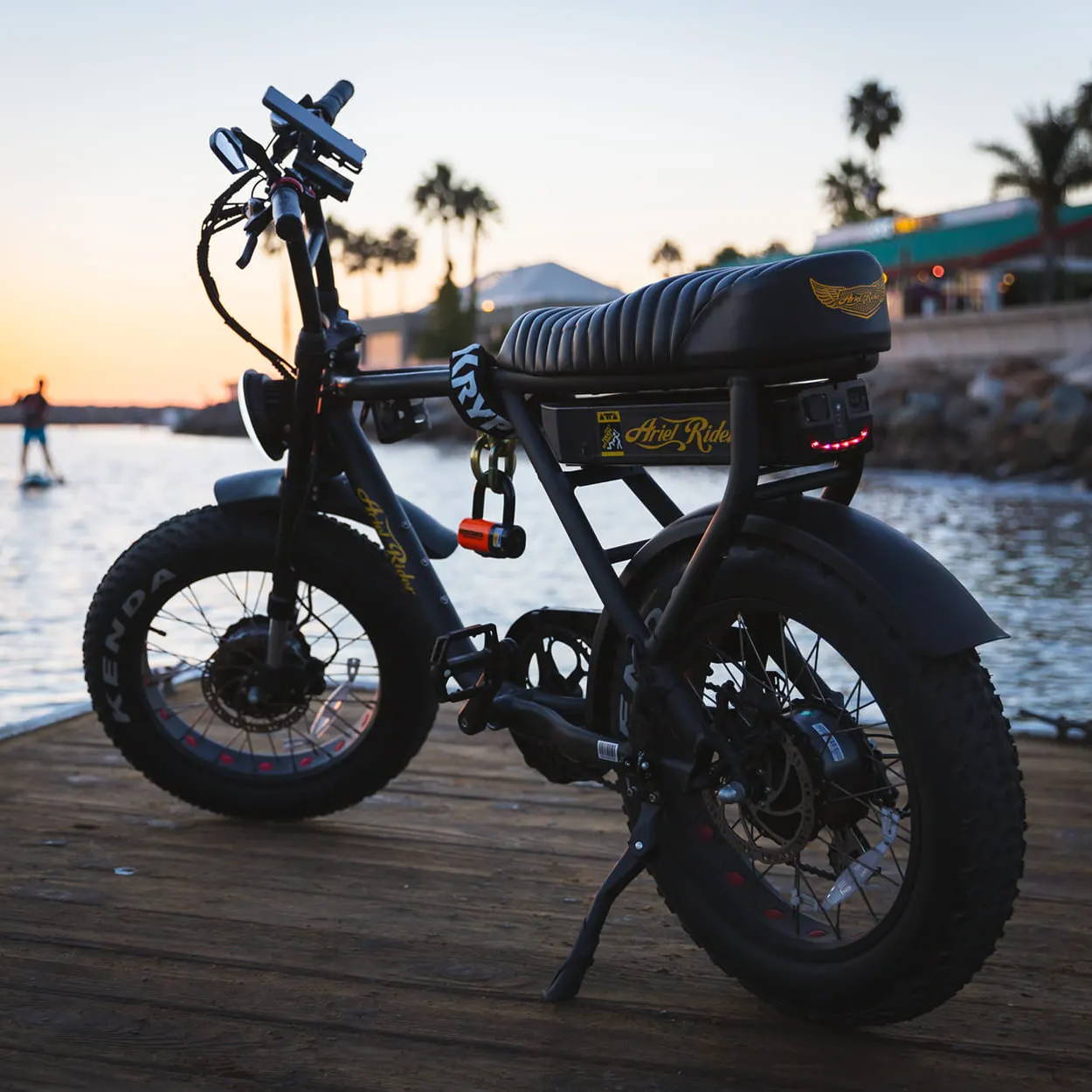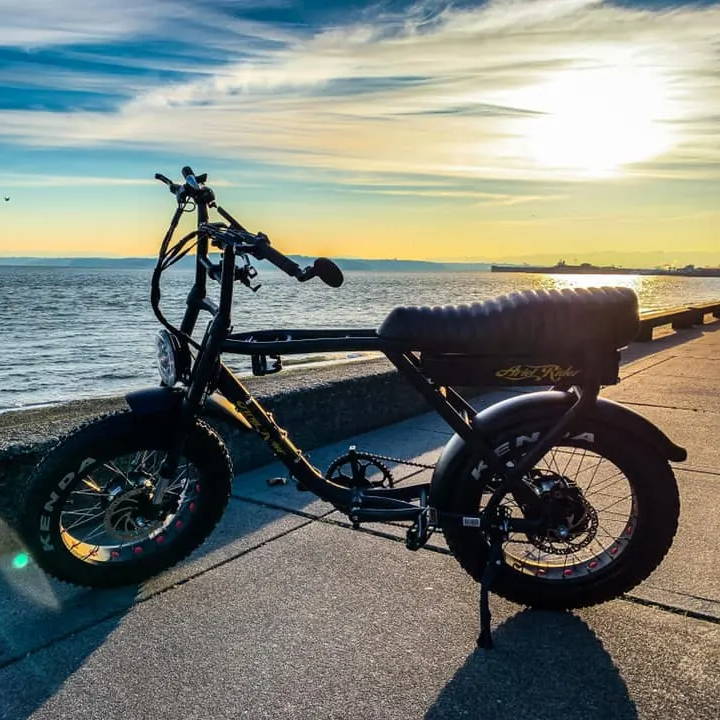 AAA+ company
This company stands behind their product, which you don't find much anymore. Chloe is a rock star. Not to mention how much fun I'm having !! 70 yrs old and this thing takes me everywhere I think I can handle ( your not quite as crazy at this age ) Thanks so much for your help. Now my wife wants one !!!
Worth Every Penny
For the money this is one of if not THE Very Best Ebike on the market, that makes for perfect beginner bike bc it's not one that you will soon outgrow, it's actually good enough to just keep and enjoy riding after you improve your skills, and it's awesome to shred some city streets or freewheel bomb the hills in your neighborhood but it's just as RAD if you Take dirttoad trails through the woods or let ur front & rear hubs use ALL 1500 watts to power you up & down the beach & send you home with a souvenir the locals call sand in ur crack
A powerful machine, worth the bucks, and the wait.
I got the D-Class just a couple months ago; so far ridden 500 miles of around town, country roads, some very steep gravel roads, ocean beaches, and a few trails. It's been faster, better, and simply more fun, than ANY of my other bikes -- I'm VERY glad I got it.
I'm here to tell you, it feels GREAT to sail along a sandy beach at 30MPH, or zip effortlessly up a neighborhood road so steep that pedestrians are slipping on the sidewalks. Or accelerate from a stoplight just as fast as car traffic. Or spend several hours doing errands around town on just a few pennies of juice, all while getting your daily exercise and putting a wide grin on your face.
So, for me it's been excellent: lots of power, easy-to-read back-lit color display, a super bright headlight, top-quality hydraulic disc brakes -- even a functional brake light.
But it's not perfect. Here are some limitations:
(1) The range on the D's stock 18Ah battery is only about 25 miles of hilly terrain using both motors, maybe 40 miles if you're willing to do a lot of pedaling and use RWD only.
(2) The standard 48v 2amp charger is painfully slow -- 6 hours from 20%.
(3) The D-Class is so heavy, about 80 pounds, it's seriously hard to lift it onto a trailer-hitch bike carrier.
(4) There is no rear suspension (shock absorber), so you feel every pothole.
(5) The front fender is far too short to be of much good in the rain.
(6) The seat is moped-style, not adjustable at all. At 5-8 I find the seat just right for an hour ride with pedaling, but some say the seat's too low for normal pedaling if you're over 6'.
(7) At the same time, the seat is too high to straddle flat-footed if you're shorter than about 5-6.
(8) The stock passenger "foot pegs" are a waste of time; don't count on 20-mile rides with your sweetie on the back.
(9) The front motor is so powerful it can chirp when you give the throttle a hard twist, even on dry pavement. On gravel, it can send you into the weeds! The front motor is really useful only for loose sand, or chip trails, or very steep pavement, or getting top speed (over 30). If these are not important to you, consider getting Ariel's lighter and less expensive X-Class with just rear wheel drive.
(10) The frame doesn't fit standard panniers, nor any standard rear racks. The proprietary front and rear racks are heavy, expensive, and can't really hold much stuff.
(11) The basic bike components are rather low to mid-quality: forks, derailleur, cranks, chain, pedals, 7-speed freewheel, tires, bell.
Bottom line: a wonderful machine, worth the bucks, and the wait.
First time
This is my first time on a bike in 25 years. This bike is beautiful aesthetically and has so much power. Once I got a feel for the throttle I was 13 years old again. Thank you for making this beautiful bike. Today was day one with no issues. I look forward to more days like this.
This bike is AWESOME
Do not think about get any other E bike. This bad boy can do it all. Climbs hills like a champ even with someone on the back!!!