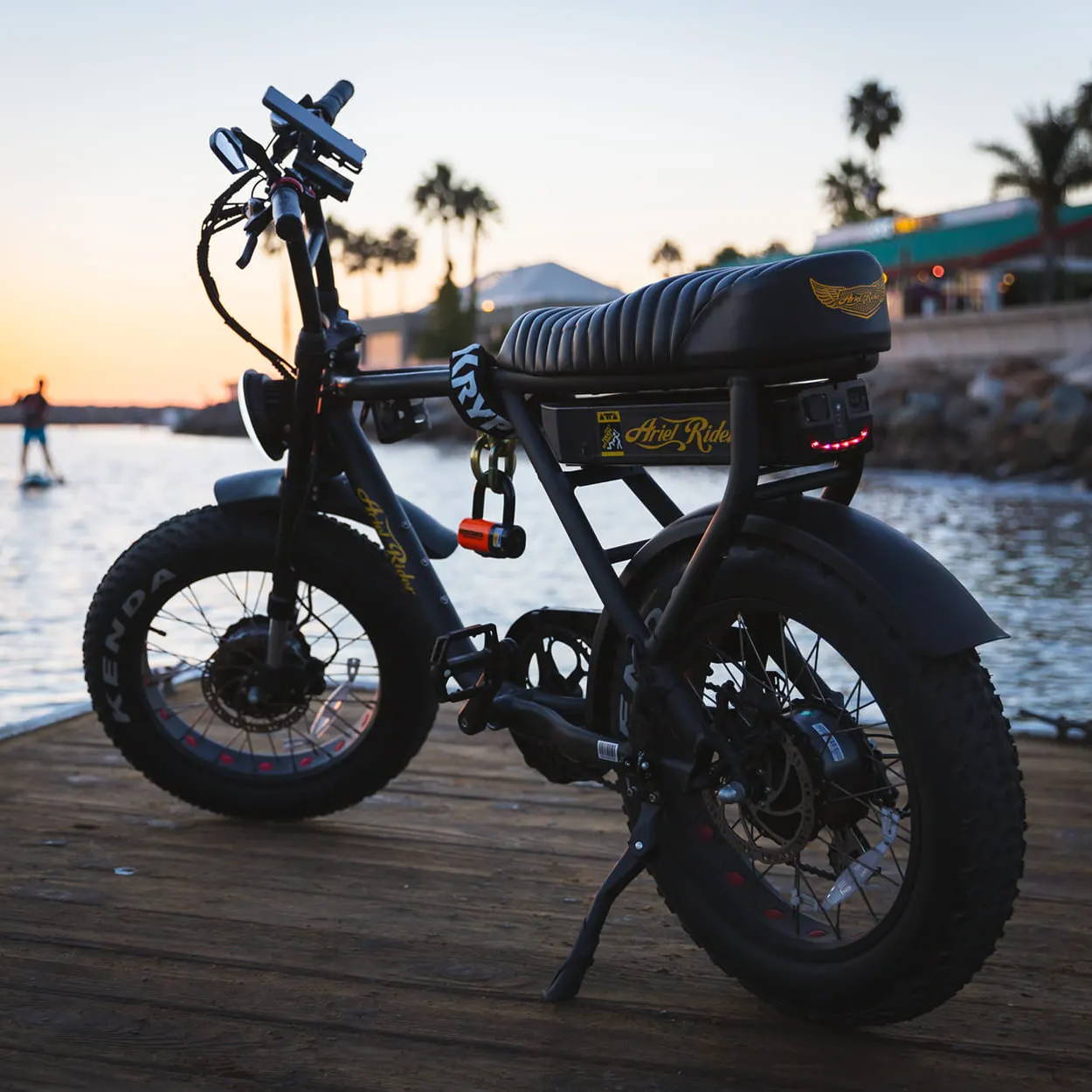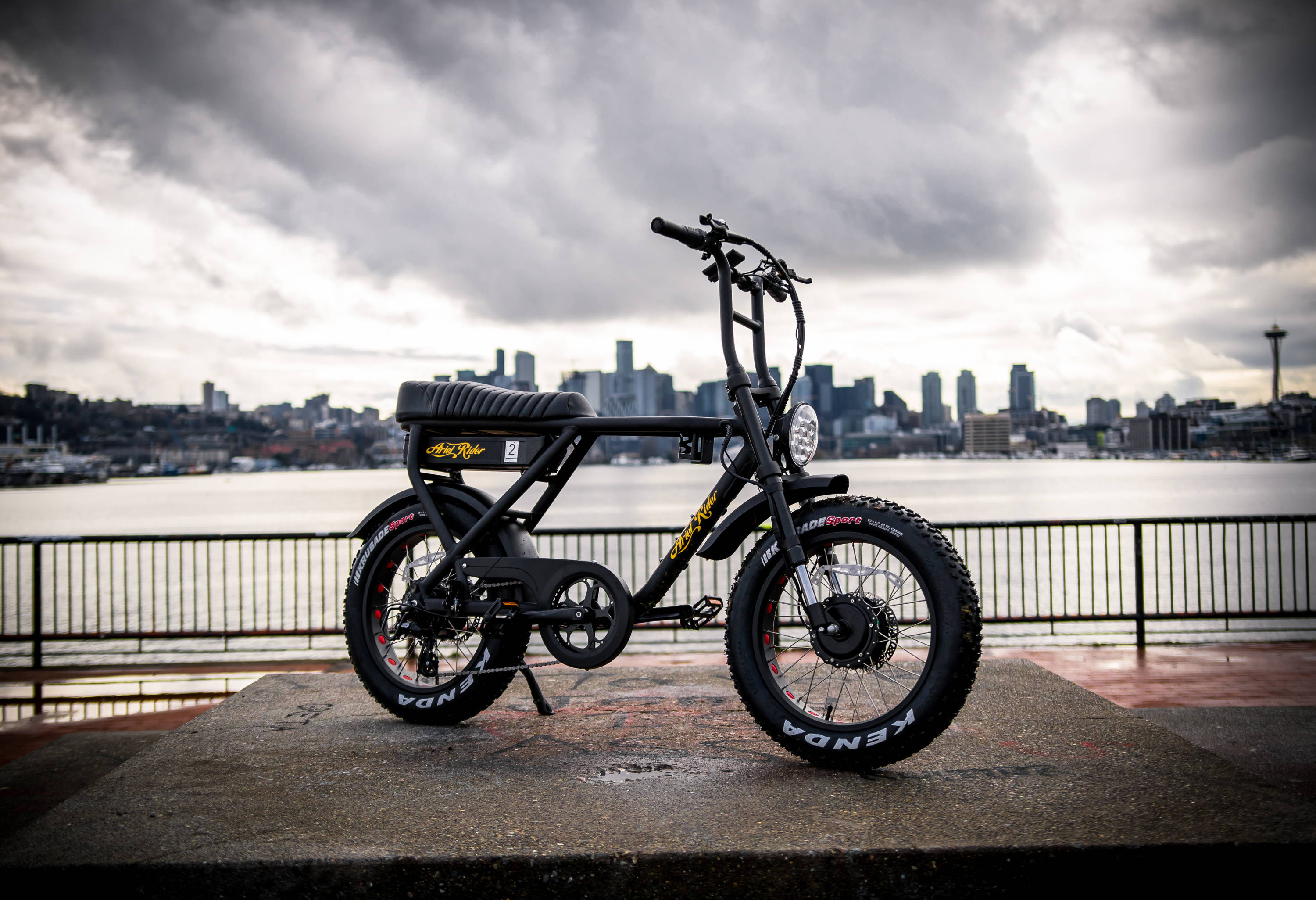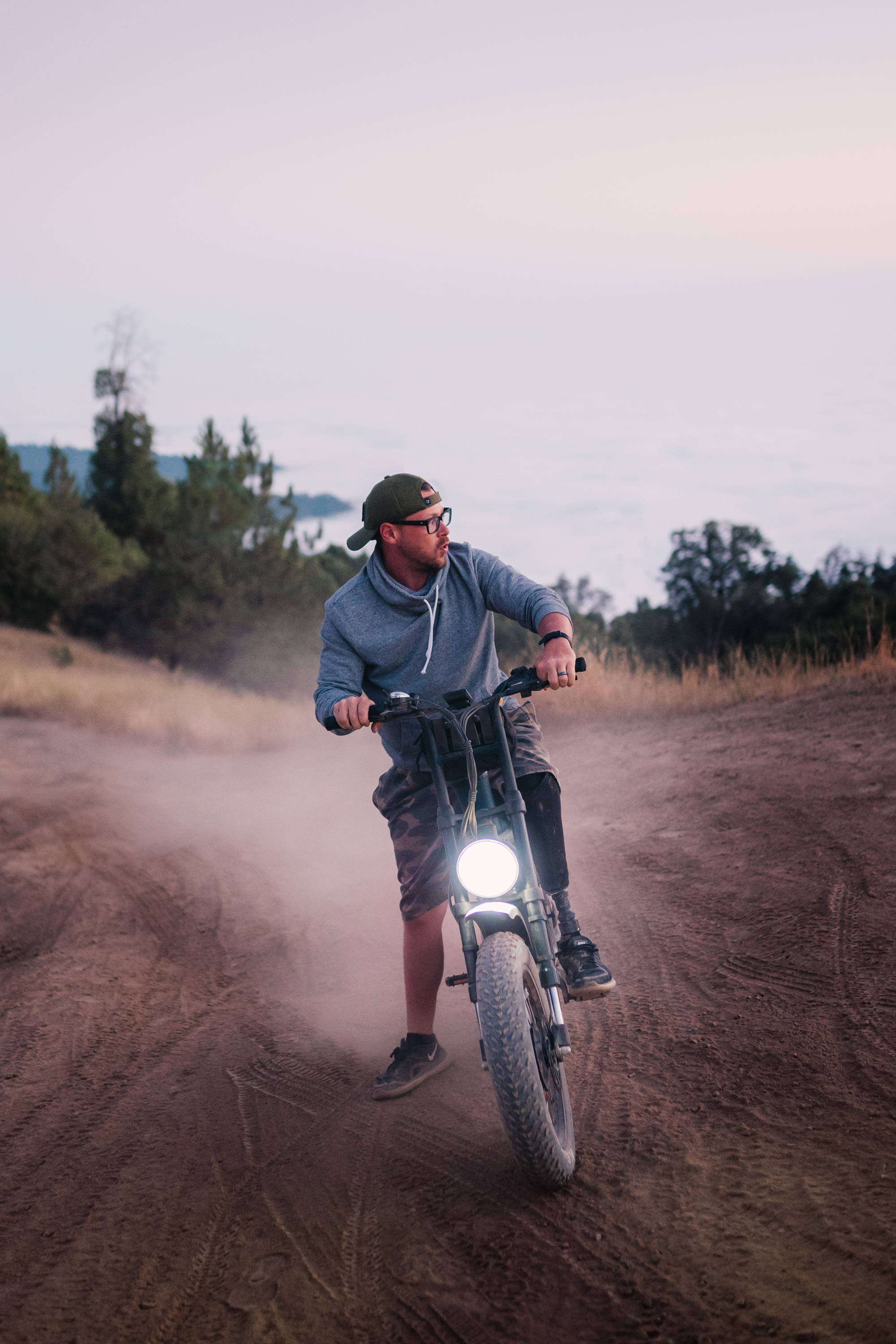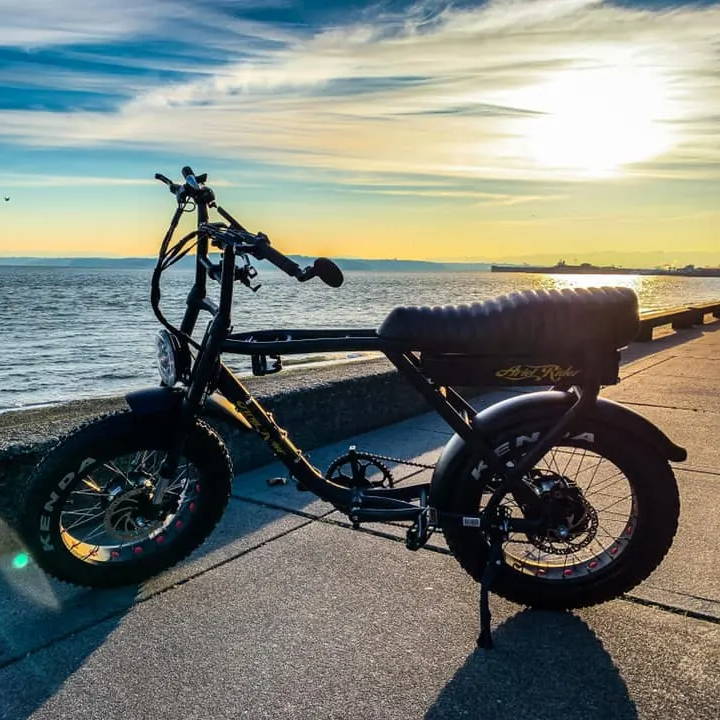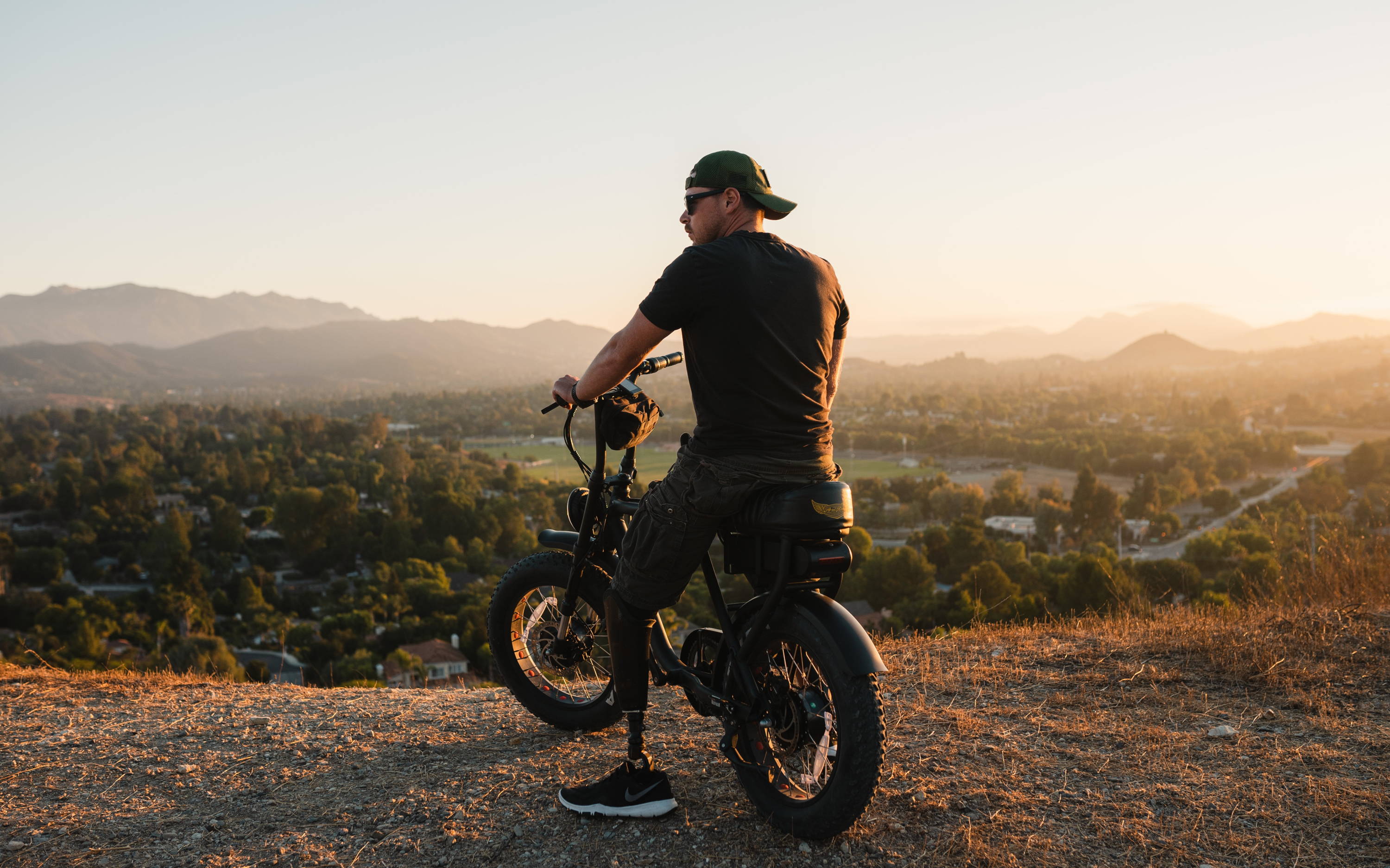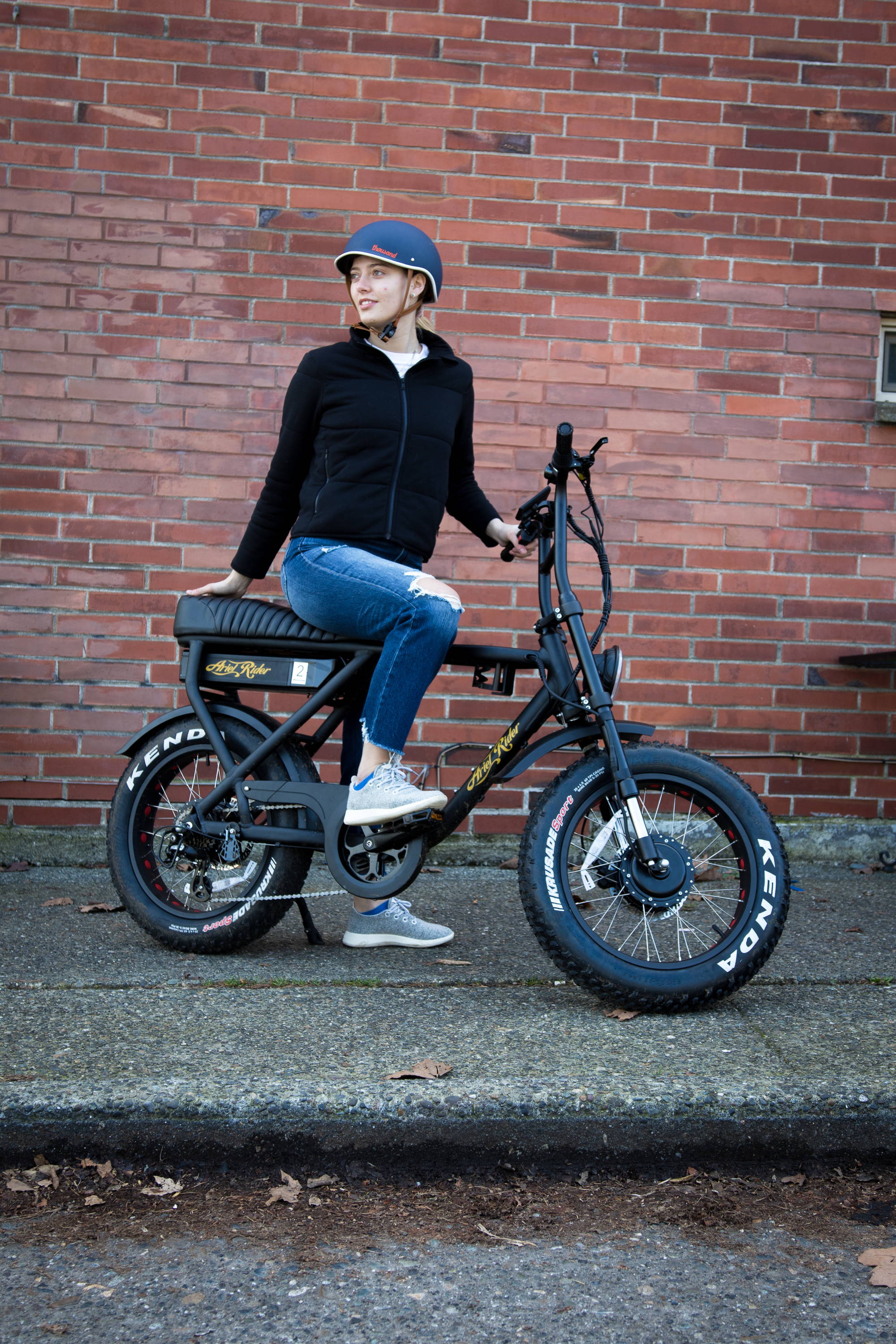 Kona cruiser.
Alright alright alright, this is worth every penny of 2200. Bike is so fun and powerful. Looks bad ass and has enough battery for hours of riding. If you are going up huge hills all day it won't last more than a hour without peddling. Normal riding around town you can definitely go a few hours. Thing is I don't pedal much no need to let the bike rip and hold on!
Tons of fun
What can I say ? It's been a blast. High quality e bike at a reasonable price. Tons of power, very sturdy ride, powerful brakes.
mountaintop rider
Hello and thank you for having me to share my thoughts on my new class D. The bike is everything that I was hoping for. it was a long trip across the country and the packing job was terrific. The bike went together easy as pie and without any difficulty. It's been cold here so I've been able to ride only once, about 12 miles. As fun as it is to ride, it's just as fun to share the experience with friends. Everyone loves the bike as much as I do and everyone loves just talking about it. I am also into riding commuter stye e bikes, but the D class is a real head turner. Folks here in the northeast don't have this type of bike available and have never seen it. Even my local go to bike shop guys never heard of it; are they in for a surprise !!! Well, enough of my rambling on, it's time to do some scrambling. I give the bike and you folks a 10 out of 10 for your efforts. Thank you and I'll let you know when I'm ready to preorder an x class.
D Class lives up to my expectations...
When searching for my first e-bike, I had fairly high expectations. Having a few seasons under my belt , 50 years old and having rode my fair share of bicycles, I know quality vs. fancy marketing schemes.
I can honestly say the D Class has met and slightly surpassed my high initial expectations and I hope for many miles of trouble free e-biking.
Still a know show!
I would love to review the bike the only problem is I'm still waiting on delivery. It's shows Ups has shipped it to Ft Worth Tx 4 days ago ,that's an hour from my house. I've tried contacting Ups and I get nothing,so here I sit waiting at home because signature is required. I know they must be swamped with the bad weather and all be just give me an update. Thanks for letting me rant.