---
FLAGSHIP OF COMMUTER FAT TIRE ELECTRIC BIKES
---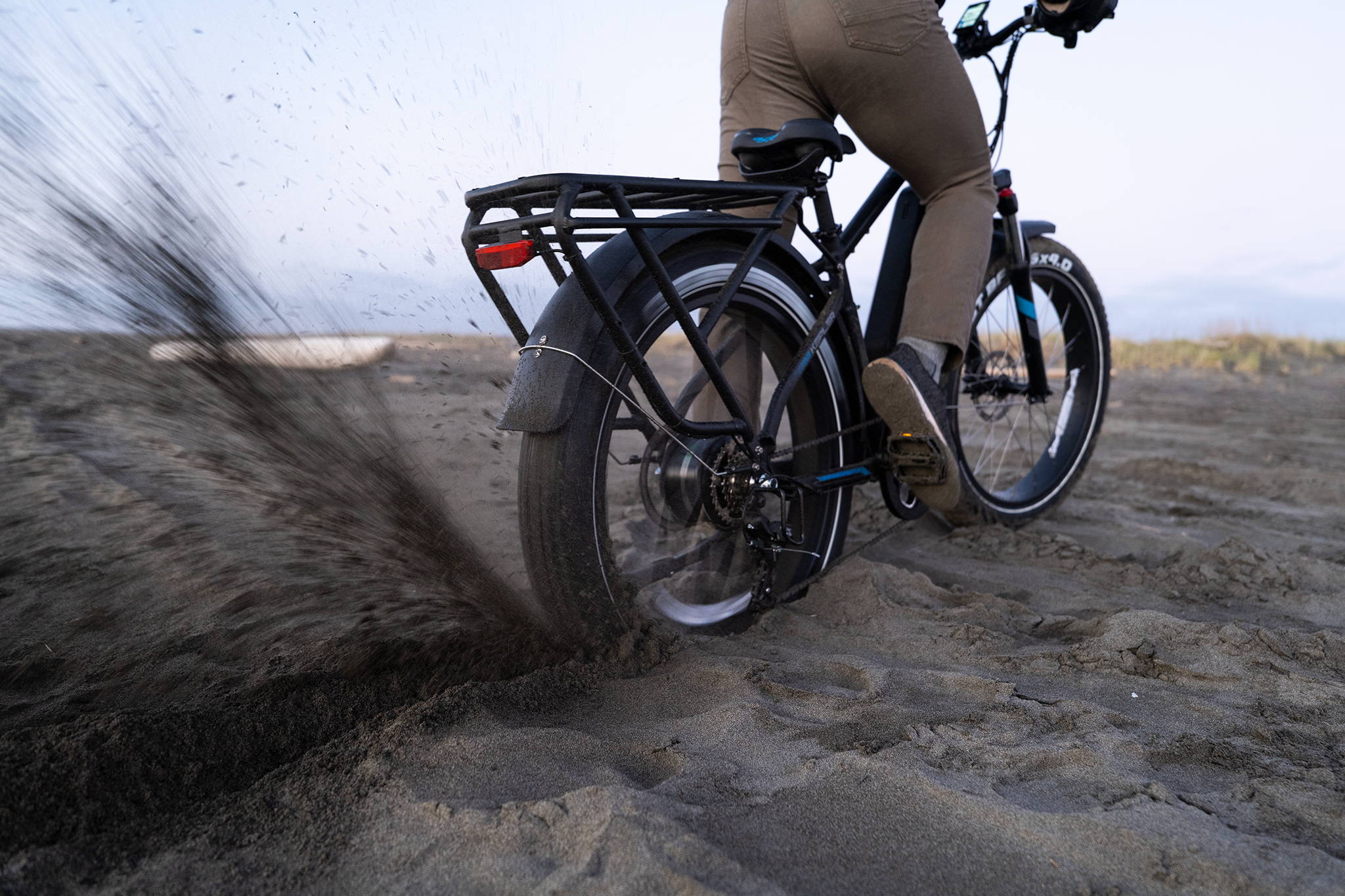 ---
Transform your ride with Kepler and the unmatched power of Bafang 1000W custom hub motors. Capable of delivering up to 1800 watts of peak power, this high-performance motor ensures unparalleled acceleration and hill-climbing capabilities. With Kepler, you won't just ride, you'll dominate the road.
Kepler is equipped with a 1000 watt custom motor which can deliver 1800 watt of power when needed.
---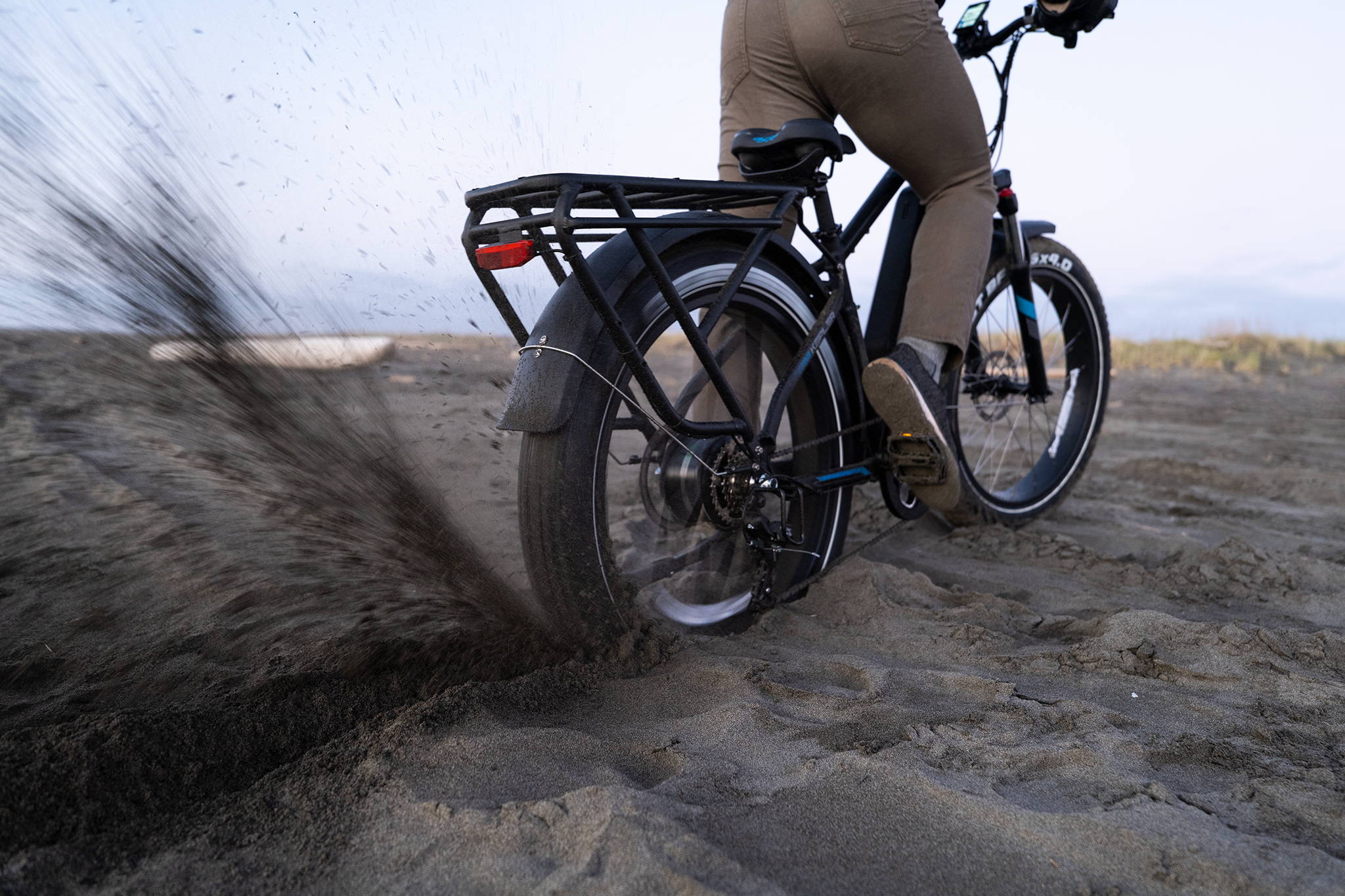 ---
Indulge in longer rides and conquer even the most challenging hills with ease. The Kepler e-bike boasts a high-capacity 52V 20Ah battery with LG cells, providing ample power to cover long distances without any worries. The battery is designed to be sleek, durable, and removable, offering the flexibility to ride to work or explore off-road trails without any range anxiety. Get ready to experience freedom and power with the Kepler e-bike.
---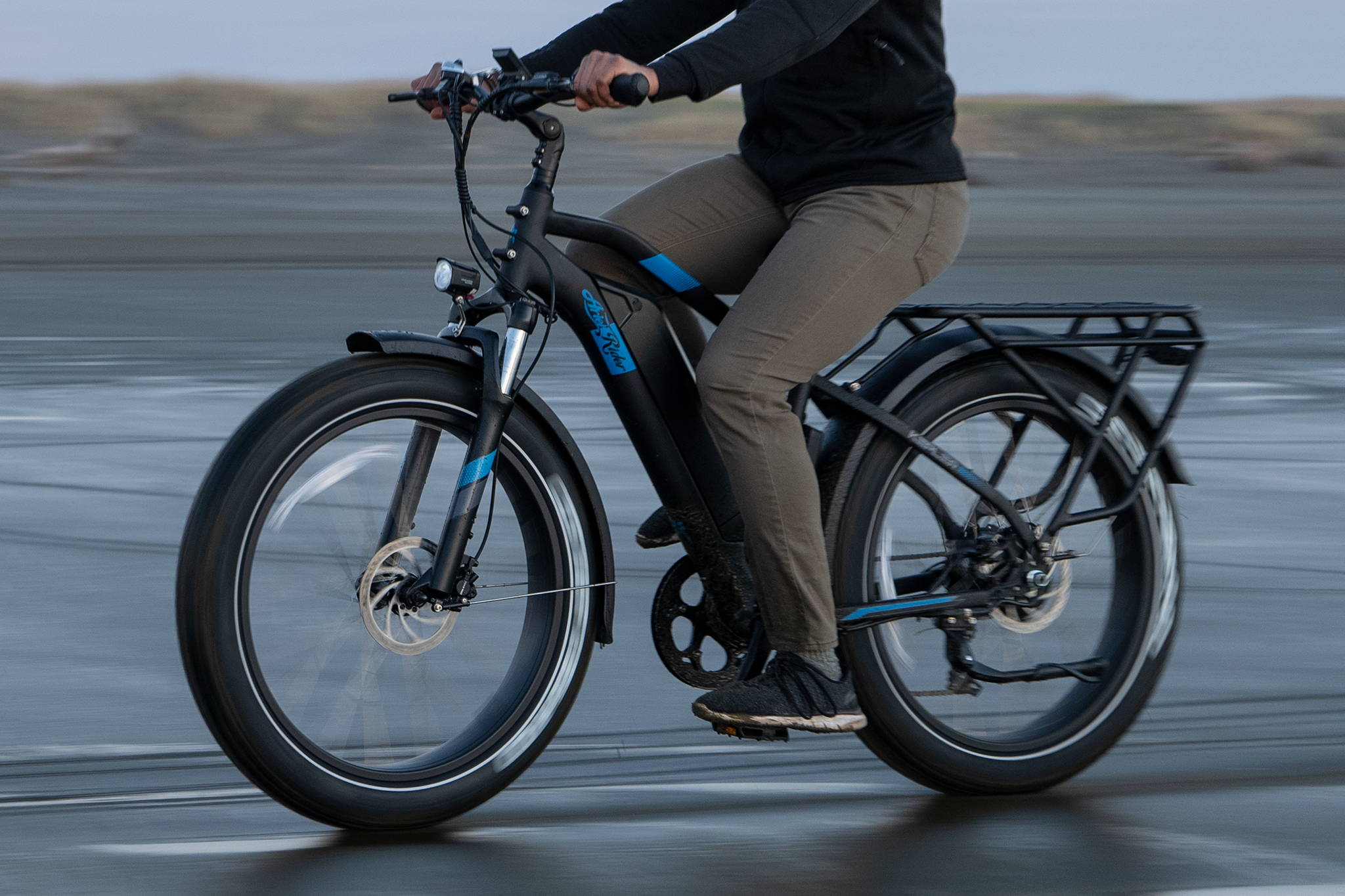 ---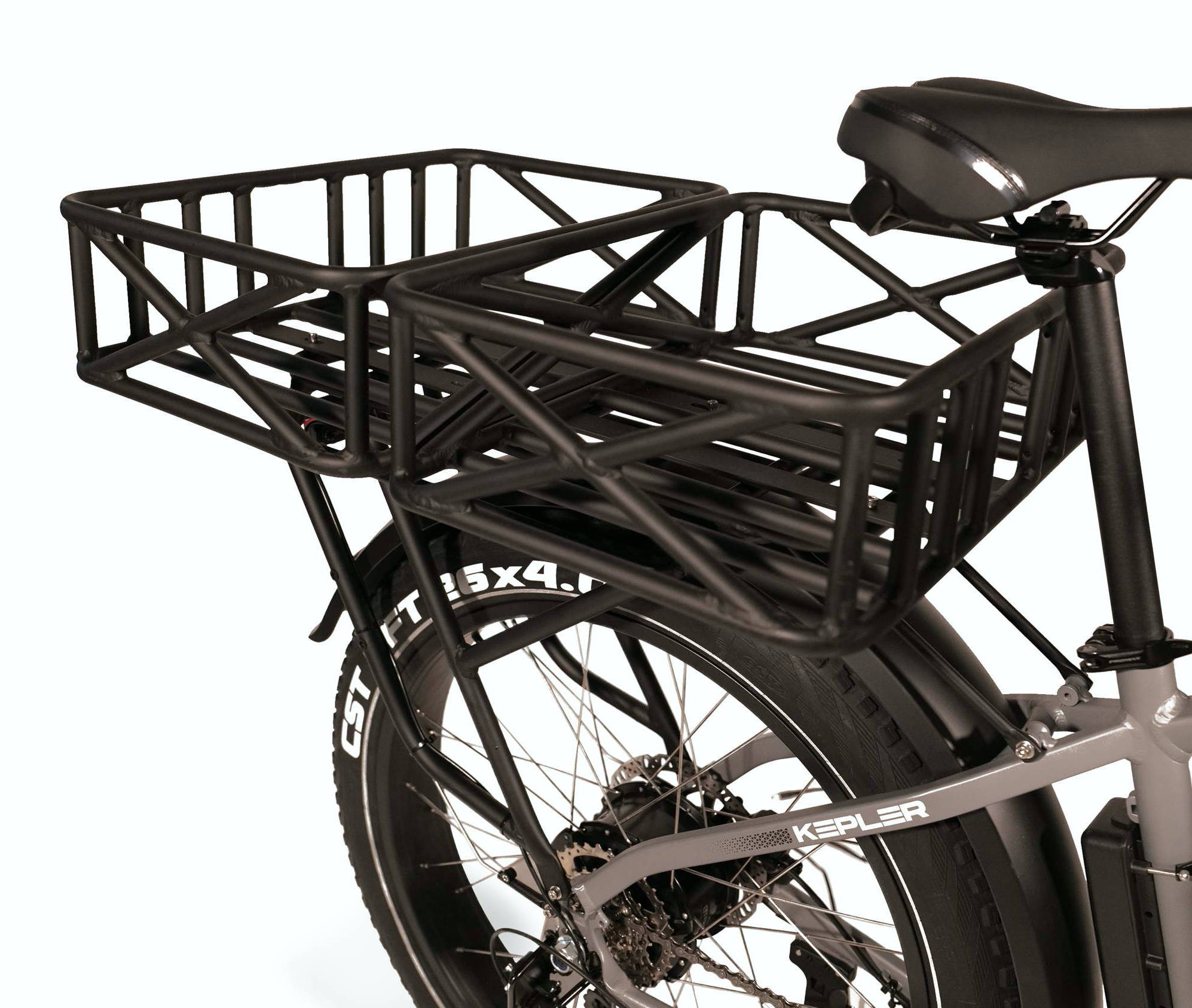 ---
Introducing the Ariel Rider Kepler Smarter e-bike rear rack - the ultimate carrying solution for your e-bike. With a weight capacity of up to 55 lbs, you'll be able to transport everything you need for your daily commute or weekend adventure. The rack is designed specifically for the Kepler e-bike and has attachment points that seamlessly integrate with the bike's overall design.
Made from high-quality aluminum, the rack is lightweight yet sturdy and durable, making it the perfect addition to your e-bike. It's also compatible with most standard panniers and bags, so you can easily find the right size for your needs. The rack features a built-in LED light with turn signals and brake lights, providing added visibility and safety on the road.
Whether you're a daily commuter or an adventurous weekend rider, the Ariel Rider Kepler's cargo rack is the ultimate carrying solution for your e-bike. With its high capacity, durability, and seamless integration, you'll be able to take everything you need with you on the go.
Our rear rack is custom designed which is equipped to carry heavy loads and you can attach two large size basket without any issue. Currently we are offering it free with e-bike order.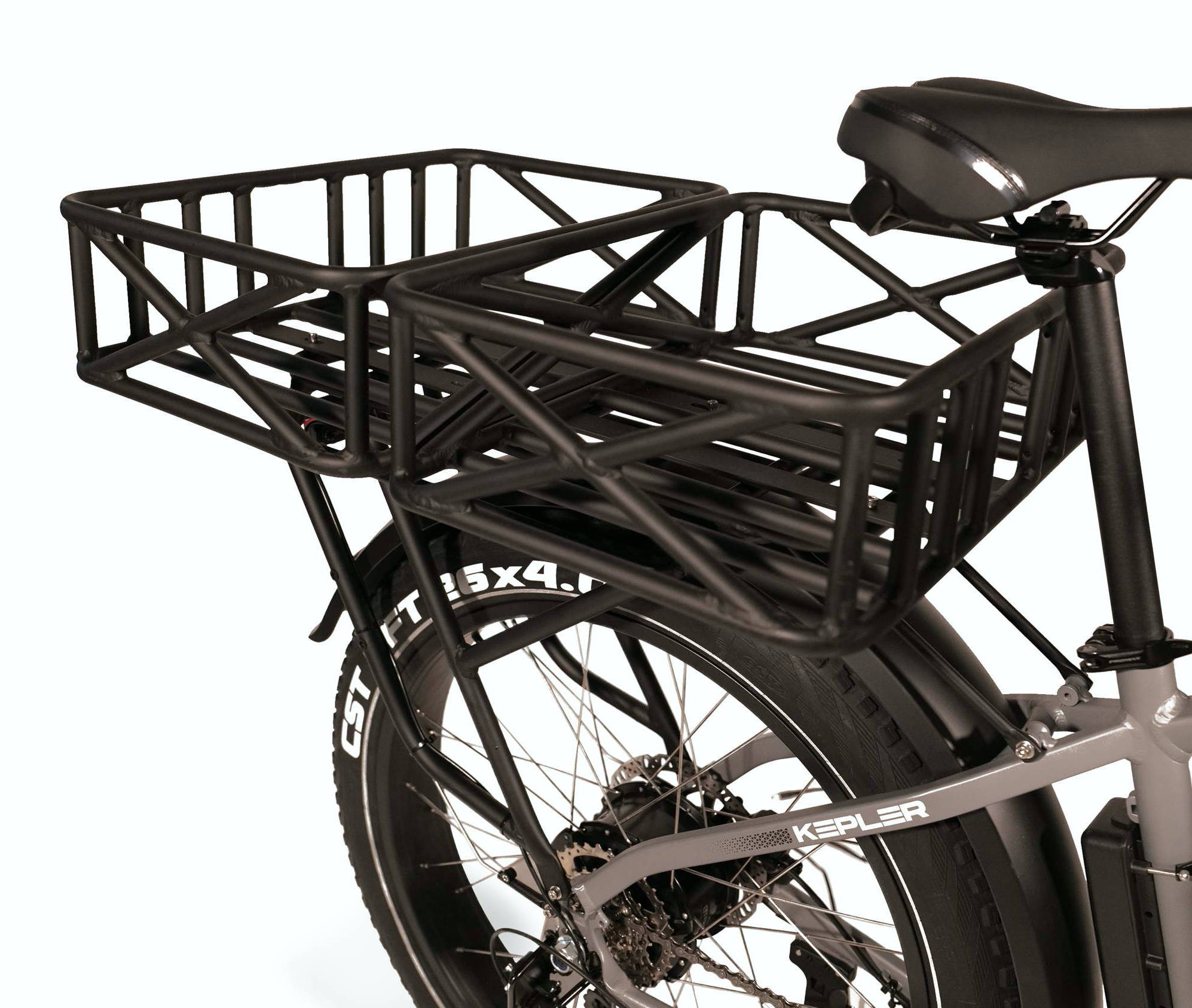 ---
---
Experience the ultimate in e-bike control with the Ariel Rider Kepler's Smarter Display. This advanced display allows you to easily monitor your speed, battery life, and more while you ride. With intuitive controls and a sleek, modern design, comes great functions such as bluetooth connectivity, USB port and over-air updates.
The display is also user-friendly, easy to read in any light conditions and can be customized to your preferences. It also has a USB charging port for your devices. With the Ariel Rider Smarter Display, you'll have all the information you need at your fingertips, allowing you to fully focus on the ride and enjoy your e-bike experience to the fullest.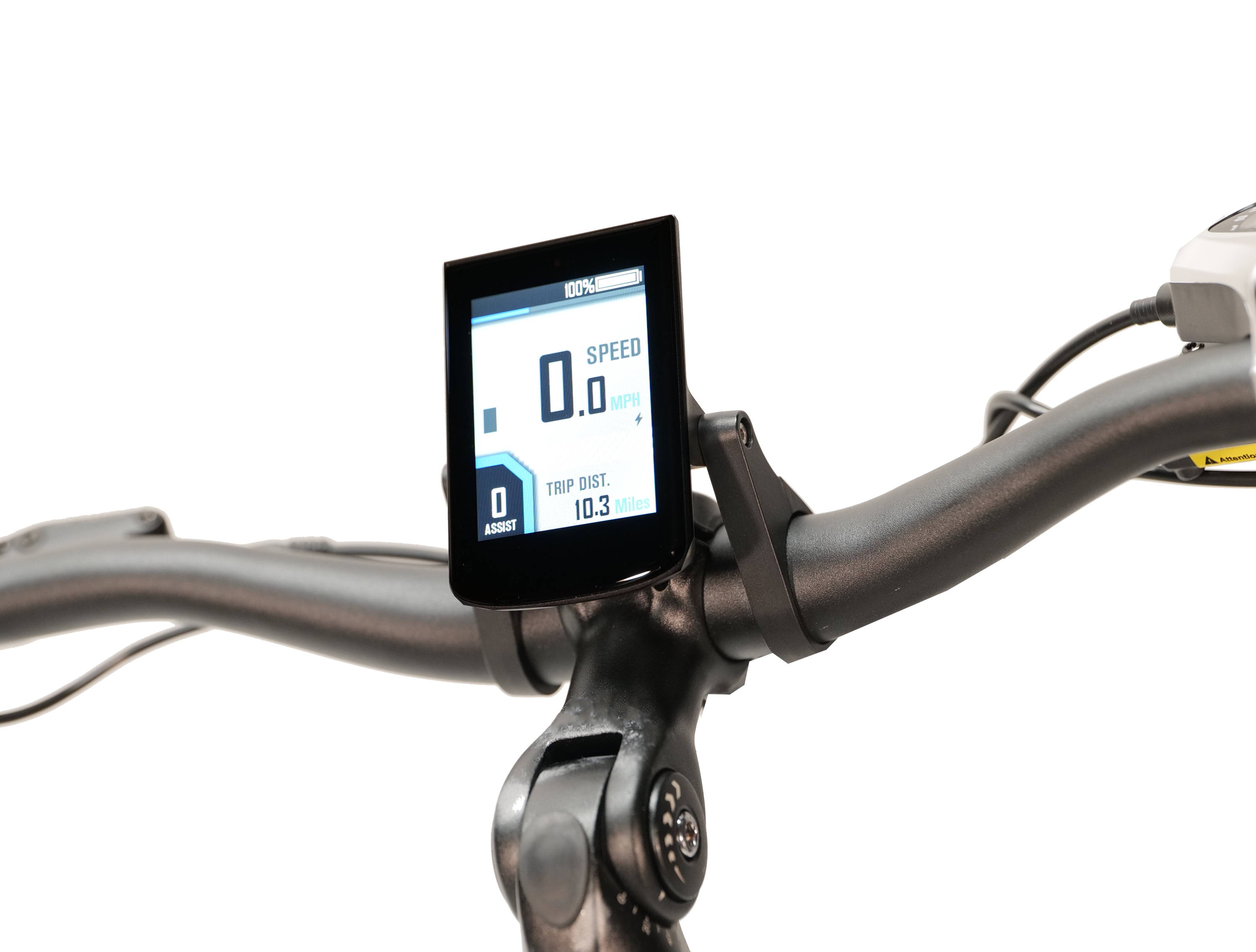 ---
WHAT MAKES KEPLER BETTER THAN OTHERS?
---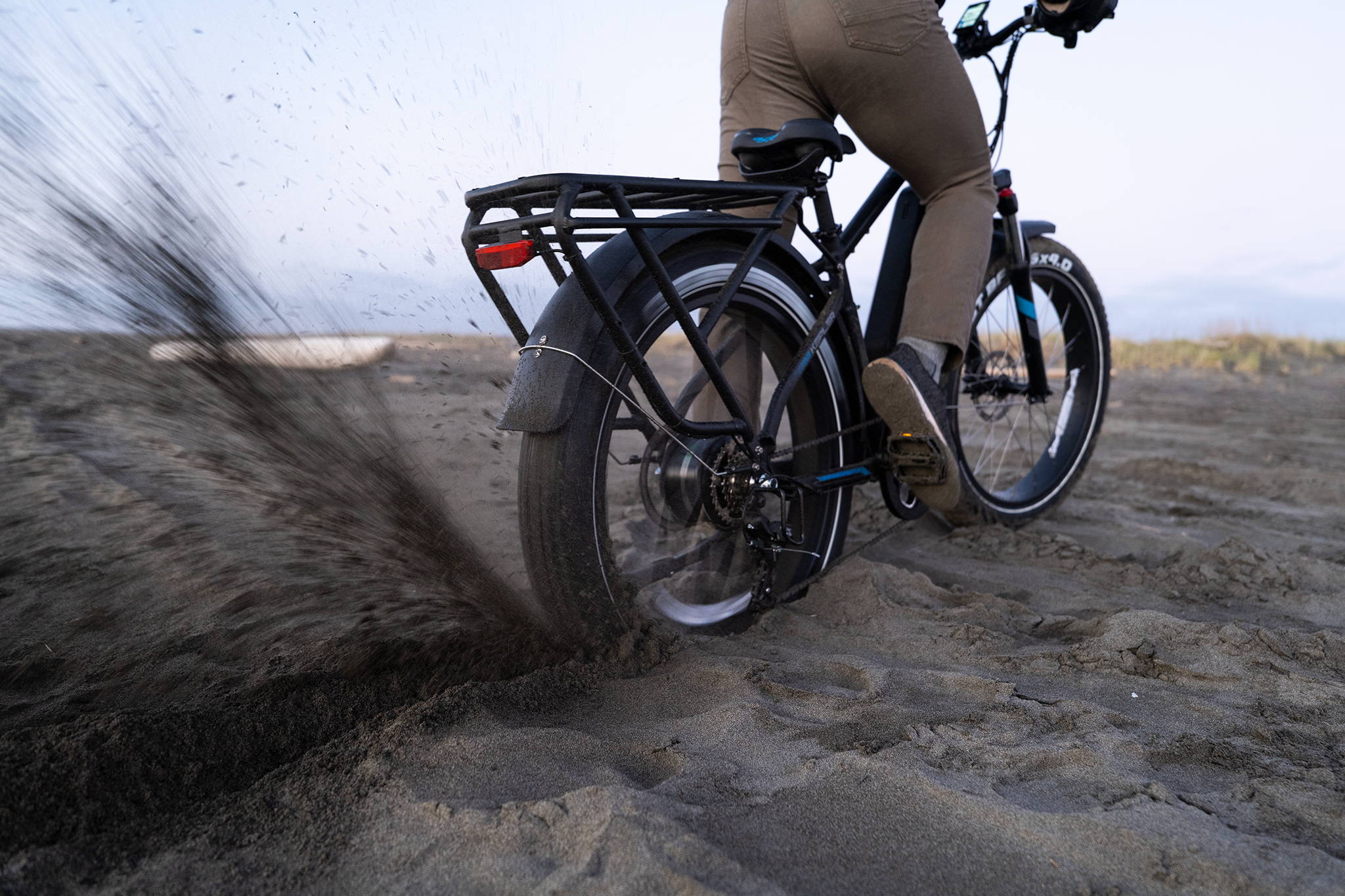 Kepler is equipped with a 1000 Watt custom motor that can deliver 1800 watts of power when needed.
LARGEST BATTERY IN THIS CLASS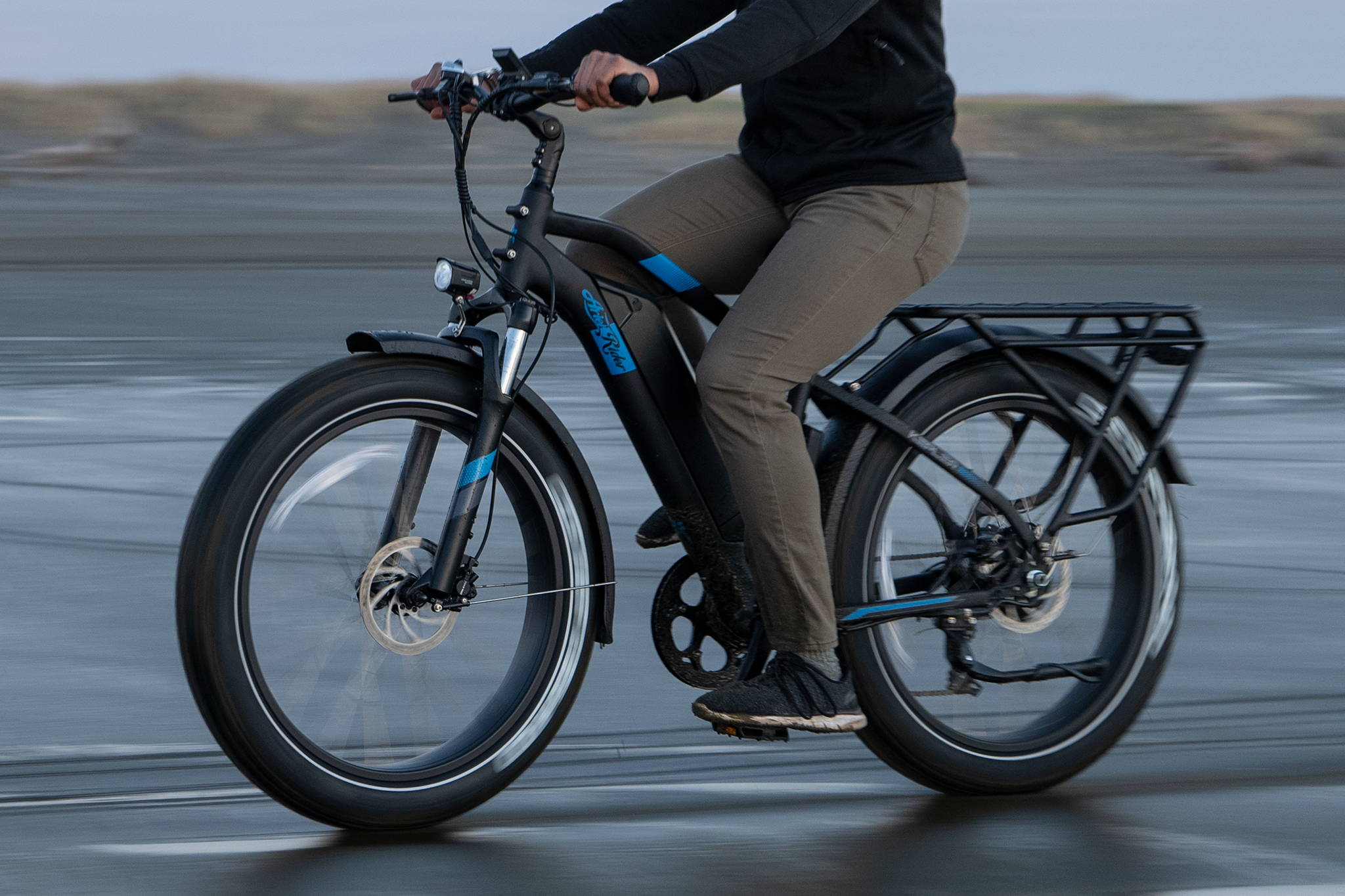 Don't settle with underperforming 48V smaller size batteries like the others.
Go further with your 52V 20ah battery. We are confident it has longest range in this class.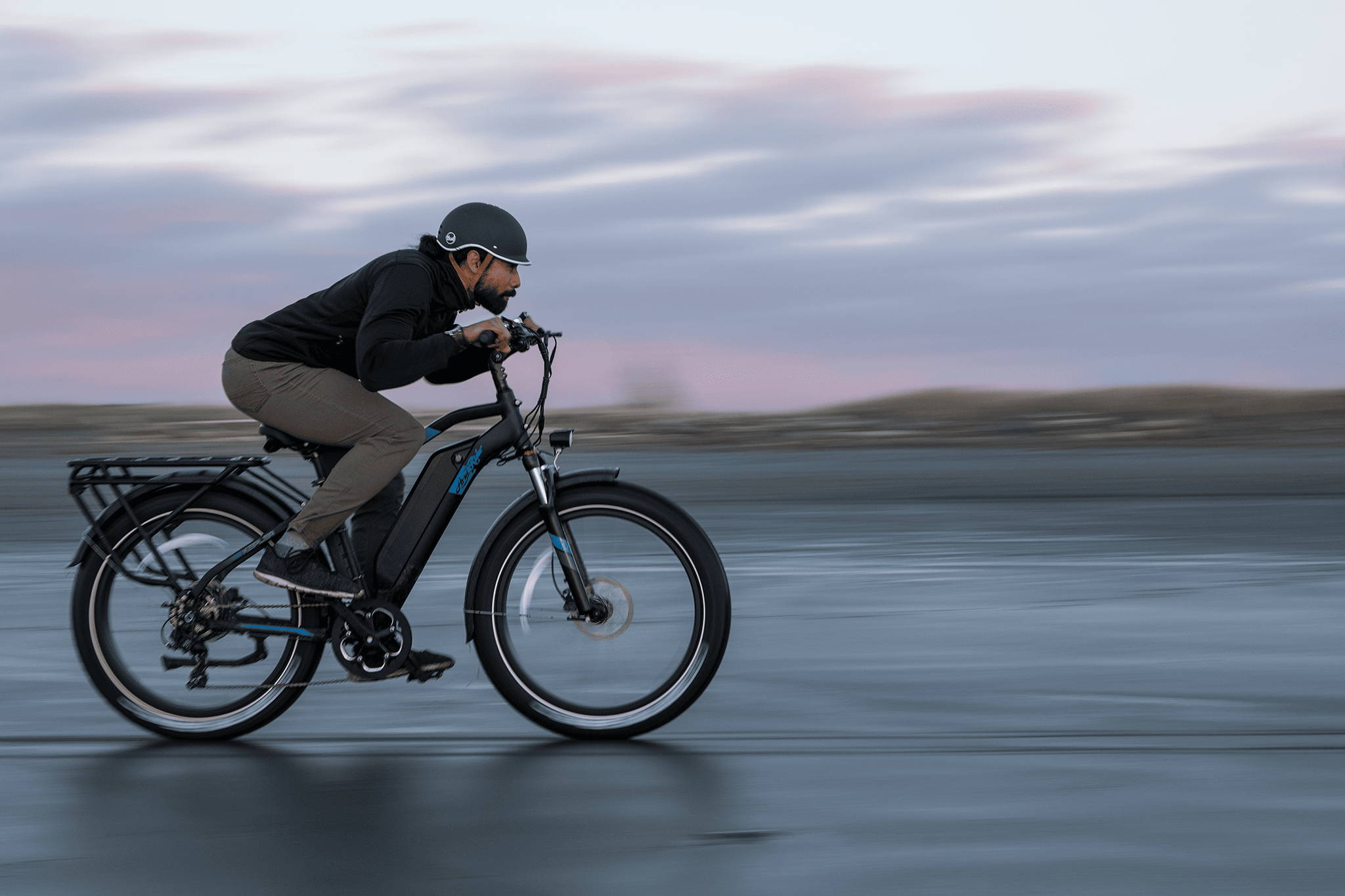 Kepler isnt only powerful but also very fast...
Actually fastest in it's class. Speed will definitely blow your mind.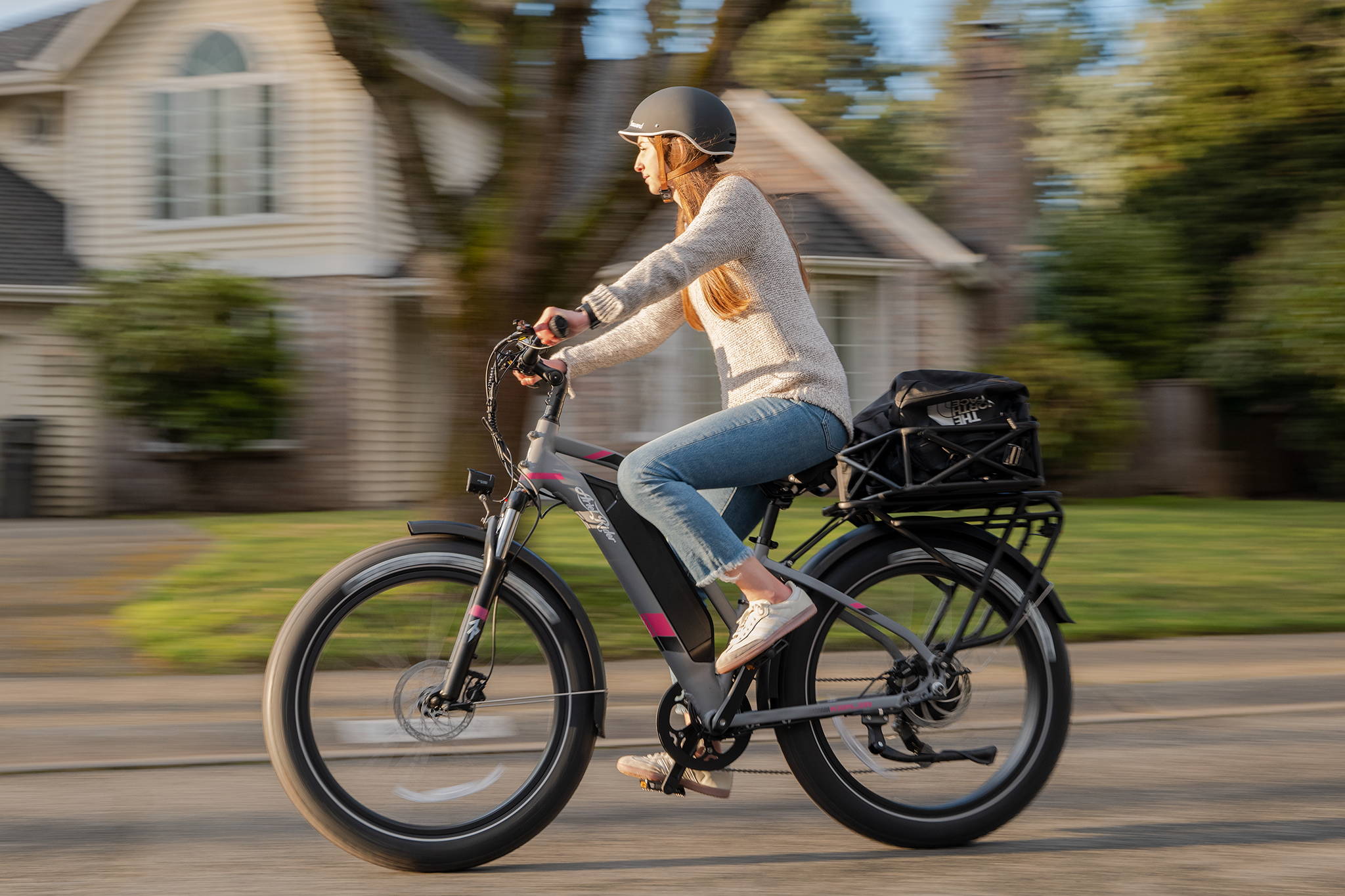 We design Kepler as a true car replacement, so we designed a very large and sturdy rear rack that can carry heavier loads than any other ebike in it's class.
---
---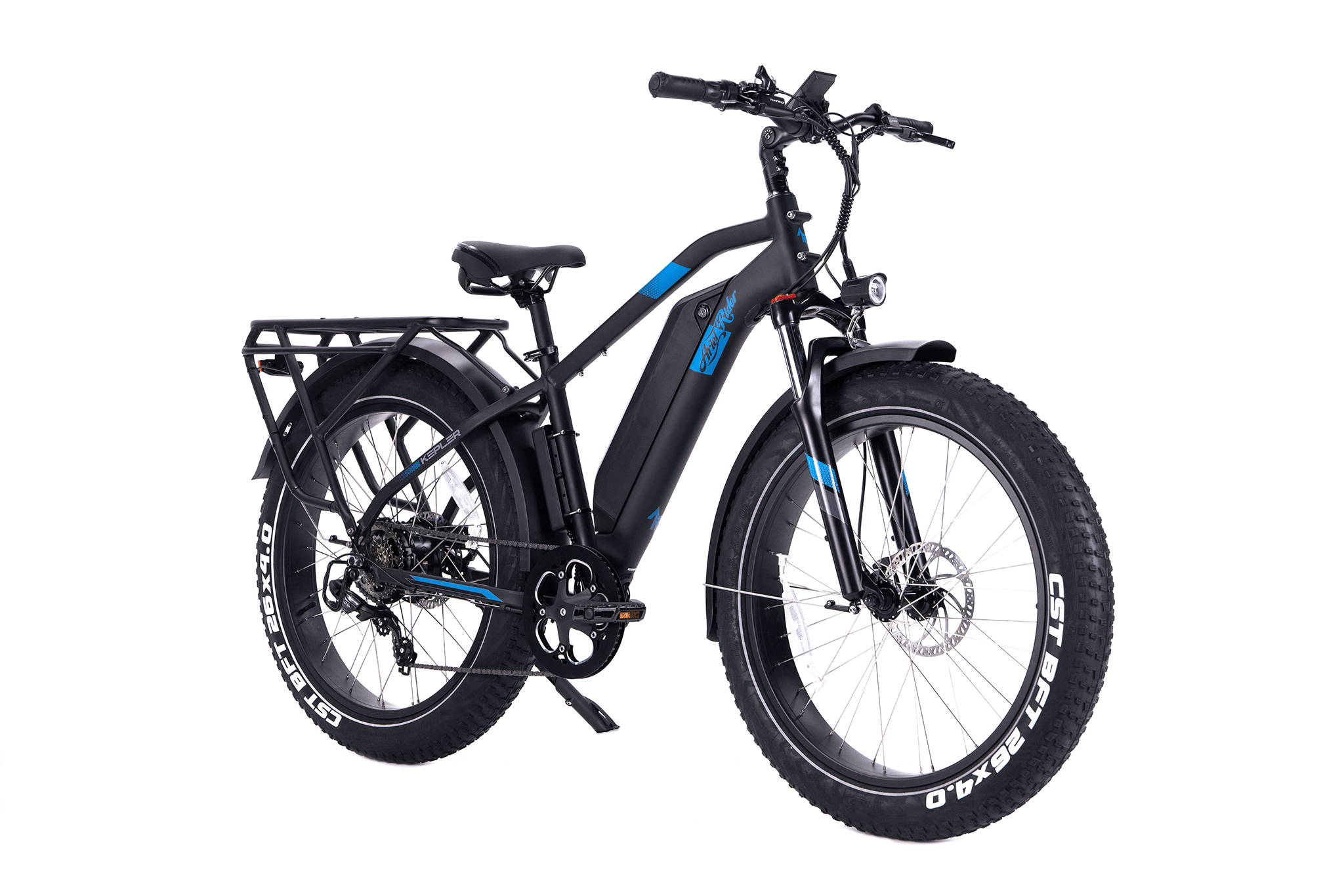 1000W
Geared Hub Motor
Up to 75+
Miles per Charge
52V, 20Ah
Li-ion battery
300 lb
Payload Capacity
---
52V 20Ah - LG Battery Cell
1000 Watt Nominal 1800 Watt Peak Power Motor, Bafang
32+ Mph (Where legally allowed)
Headlight and rearlight with brake light Function
1650 Watt 33amp 52V Controller
Water Resistant Connectors and Wire Harness
Colored LCD Display With Self Diagnostic
Hydraulic Tektro HD-E 350
Double Walled, Aluminum Alloy
7 Speed 1x7 Shimano AltusTZ25007428 Derailleur
Exclusive Ariel Rider Ebikes Ergonomic
Shimano AMFLTX50RCT SIS Index Thumb Shifter
Forged Alloy, 170mm Length, 52 Tooth Steel Chainring with Alloy Guide
Single leg steel, spring loaded, height adjustable
Zoom Fork with Preload and Lockout. 80 mm travel
Wellgo B249 Aluminum Alloy Platform
*Due to ongoing supply chain constraints in the e-bike market, components listed are subject to change without prior notification.
All new components have been carefully tested and inspected to ensure they meet, and in most cases exceed, the performance standard of the item we are replacing.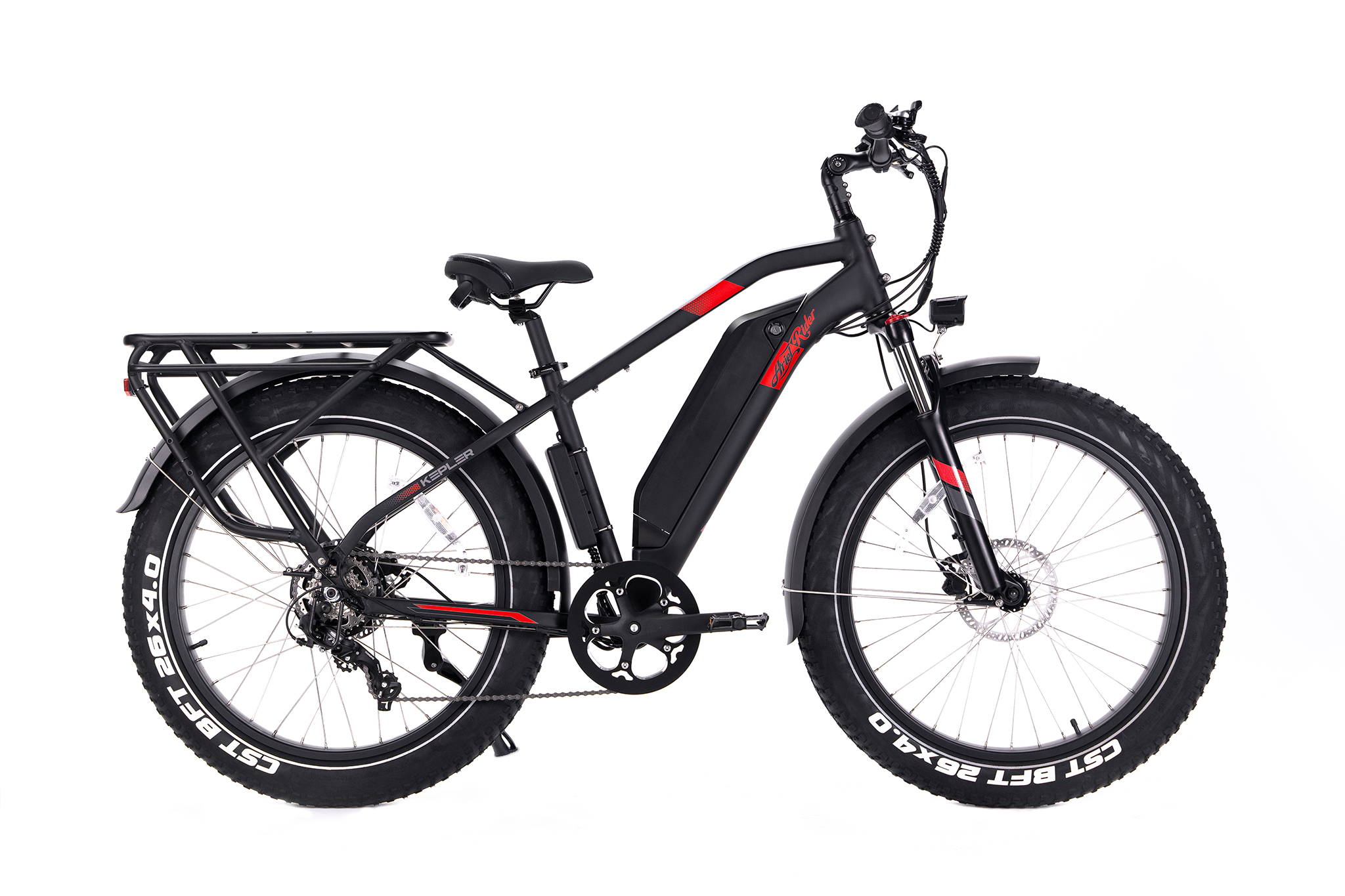 HIGH-STEP 34"
LOW-STEP 32"
Measured from the ground.
HIGH-STEP 43"
LOW-STEP 42"

Measured from the ground.
HIGH-STEP 31"
LOW-STEP 26.5"
HIGH-STEP 74"
LOW-STEP 74"
HIGH-STEP 46.2"
LOW STEP 45.8"
HIGH-STEP 18"
LOW-STEP 18"
HIGH-STEP 44"
LOW-STEP 44"
---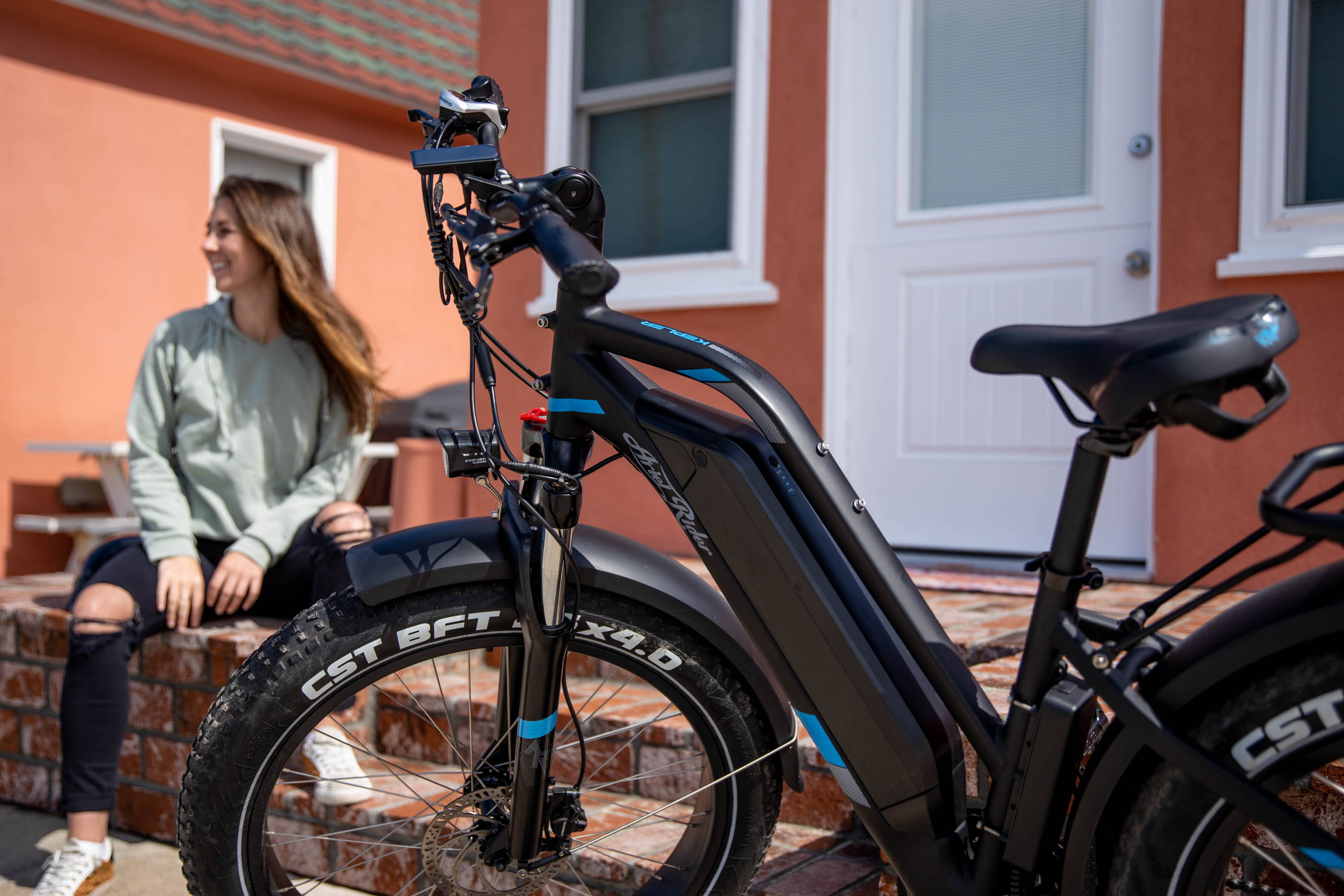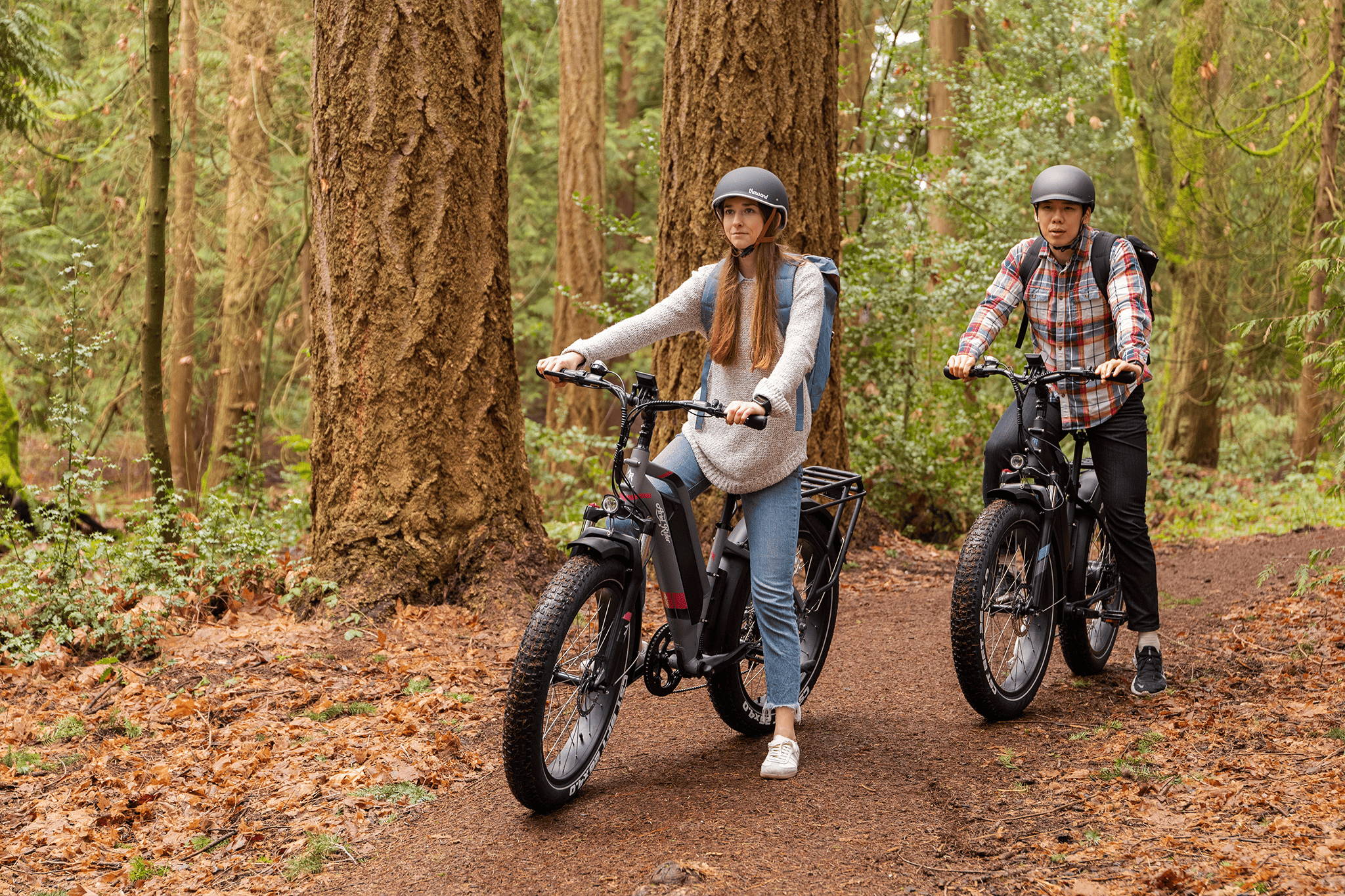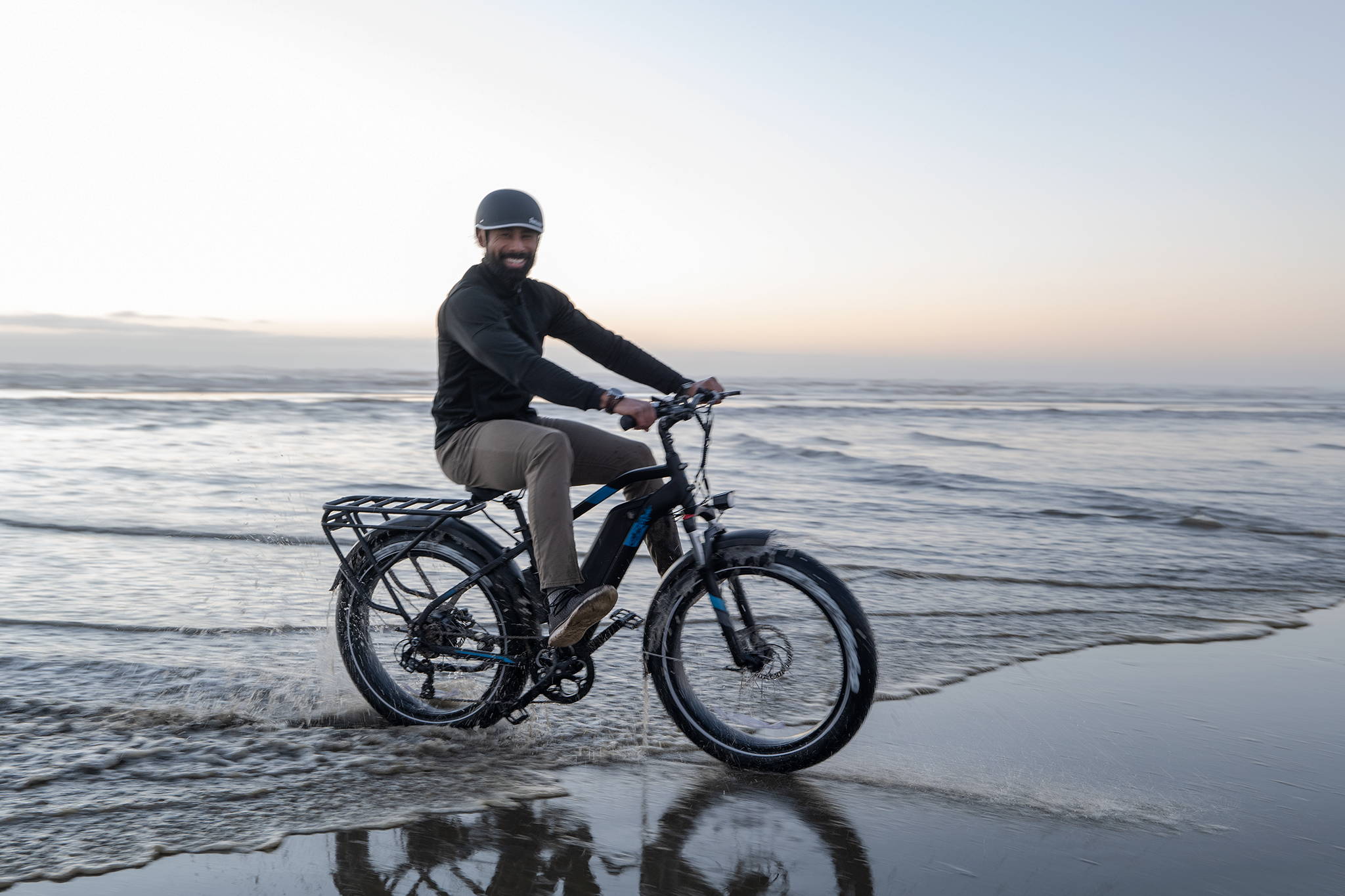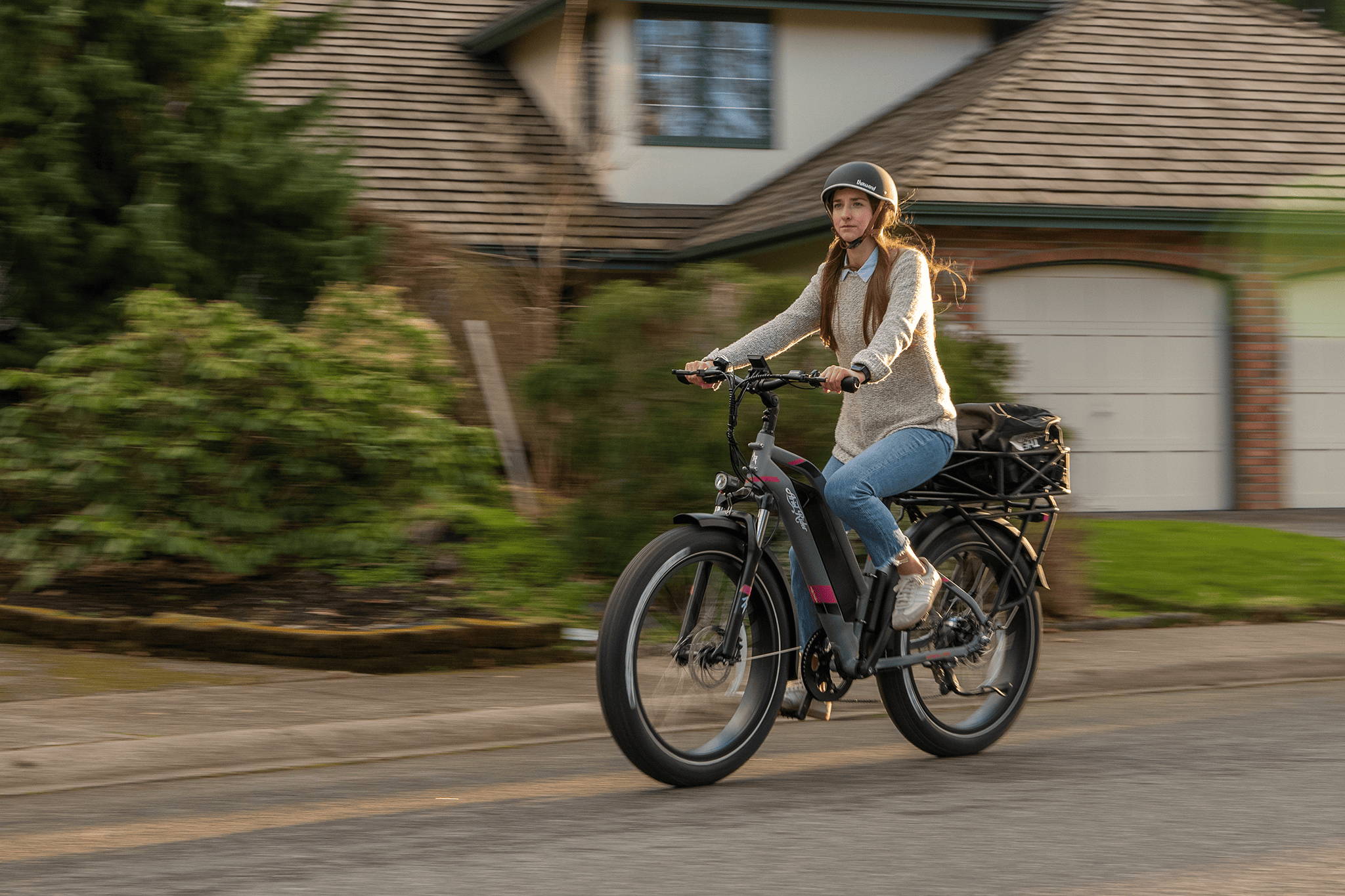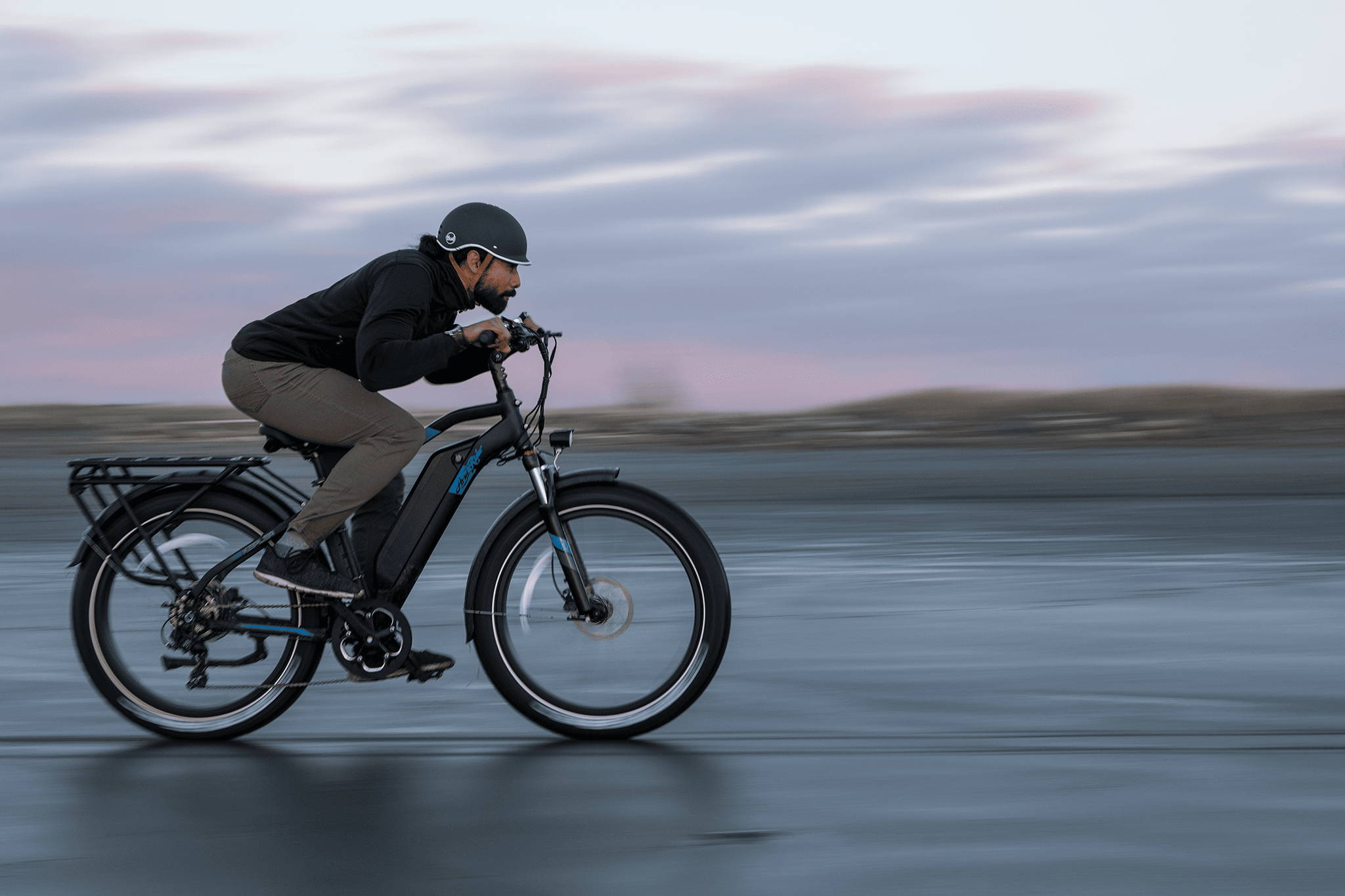 Very impressed
I bought two Kepler's, One for me and the other for my wife (step through). I have only put about 17 miles on mine so far, but am loving how well it takes me up long hills. I was really worried about it being to big for my wife (5'4" tall) but she seems to be doing very well. I have the seat as low as you can go, but she thinks I could raise it up some. I kept hers set to factory settings and she loves it, especially going up long hills. I like that I can set it so that I actually get a work out too. The way they package these is amazing, I have bought many things that have never came boxed like these. Looking forward to riding these up state in Pa near my camp to view the Elk. Lots of forestry roads and dirt paths. I spent almost a month doing research on every bike out there, for the money and power, Kepler makes it easy.
Researched the BEST & got it!
My Kepler is so much more than I'd hoped for. Power, style and range. Looking forward to many years of fun, exercise and exploration!
Love love love this big powerful machine!
The weather in Michigan has kept me from test drive #1. I've been pepping my Kepler for the first 'decent' day. I've added a few things following some great videos for accessories. I'm a 65 year old Pastor and my plans are to ride the countryside with my 'new horse' to build my church!
Great bike
Large, Fast bike, worth the price.
Great Bike, Tons of Power, Easy Set-up, Well made
The Kepler 52V is great. Very well made, solid components, very easy set-up. It is crazy fast and ahs tons of power. Everyone is amazed by the size of the wheels. This think is a beast! I is so fun to ride!! My best friend got one as well and loves it.