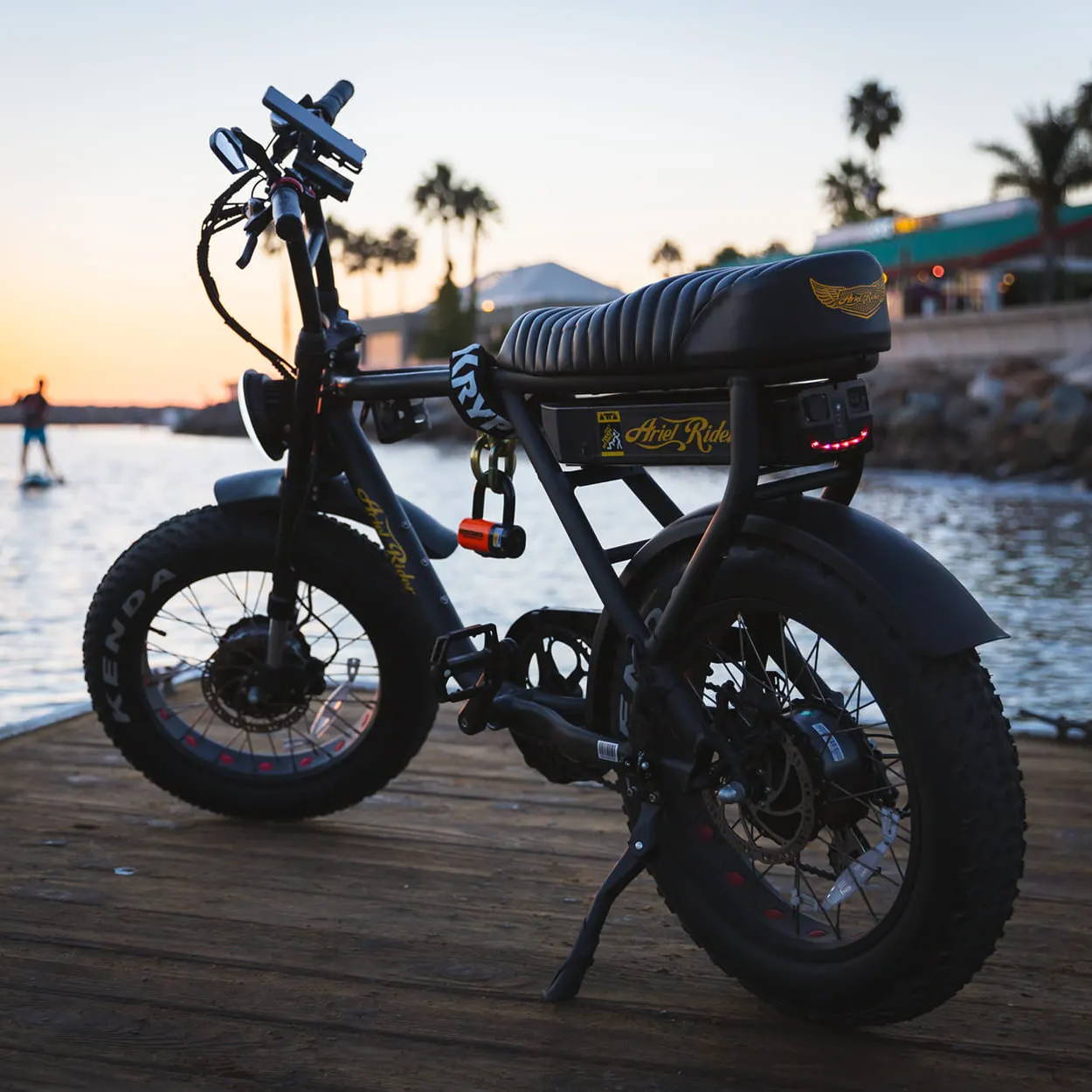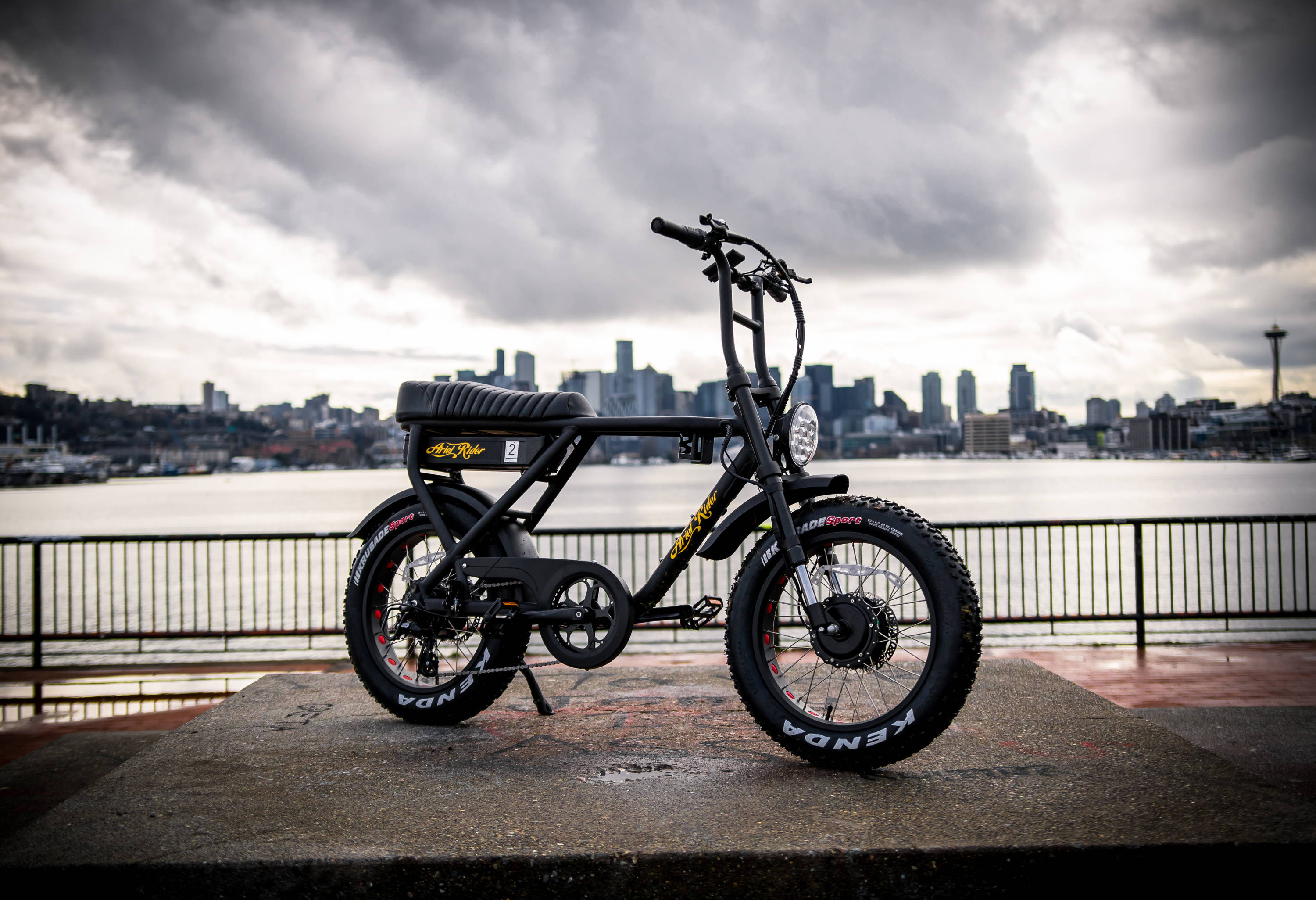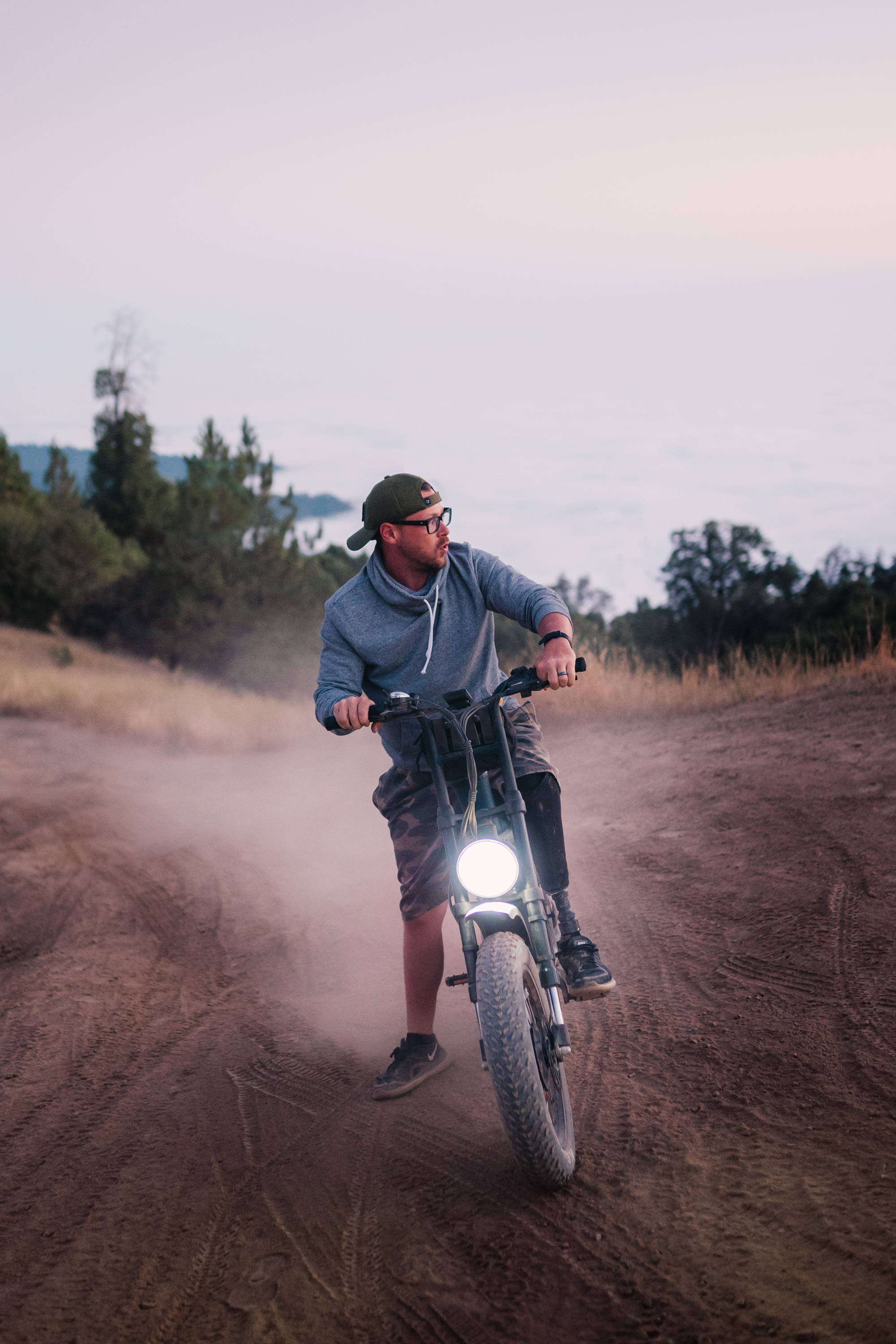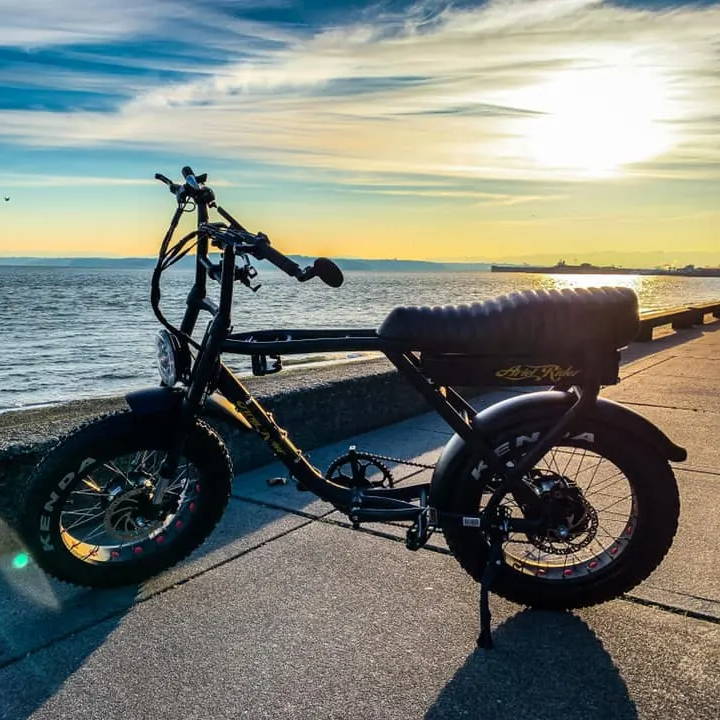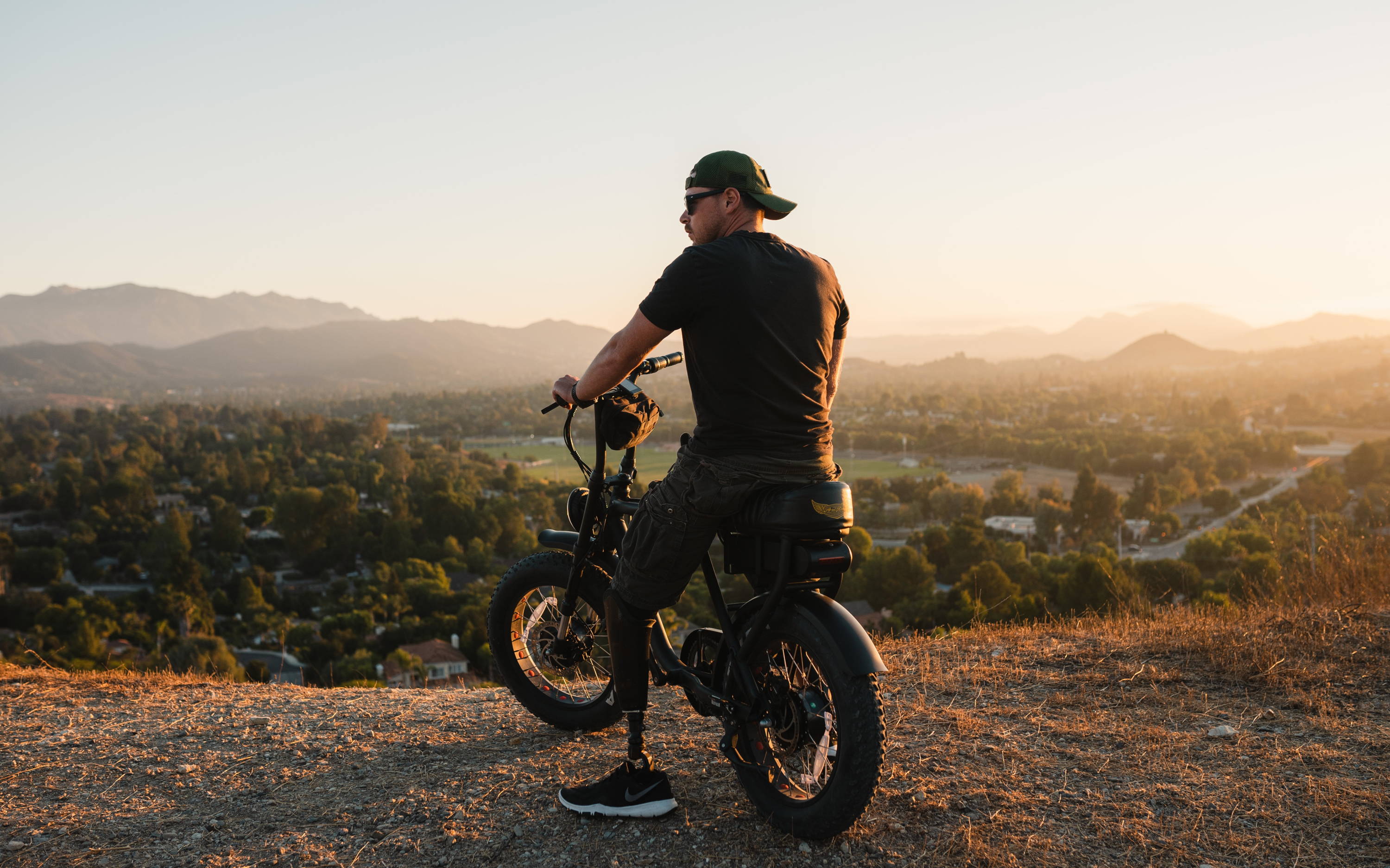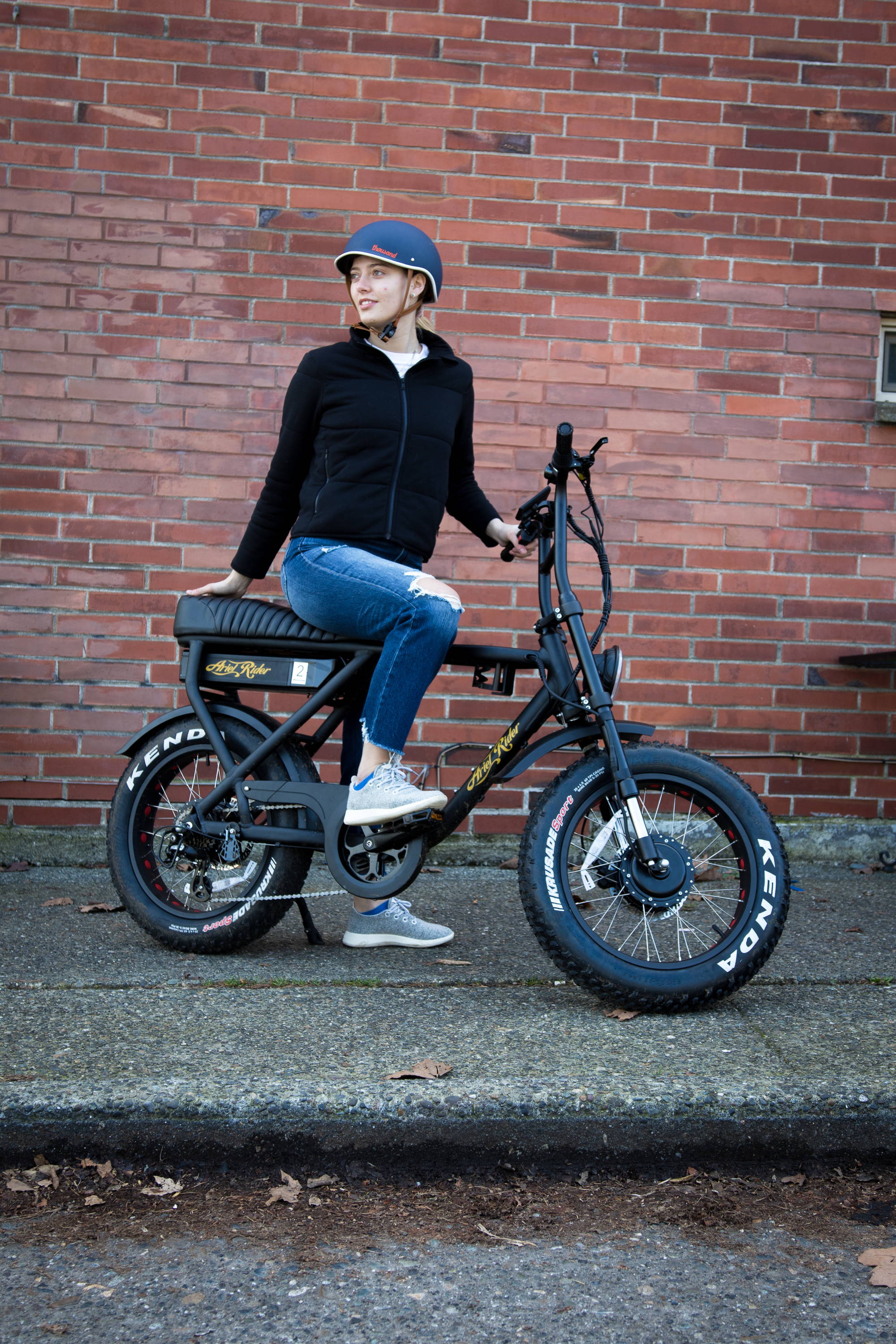 D-class
The D must be for Dynamite!!!
The Ariel Rider D-Class bike is amazing. So excited and happy with my purchase.
Love it so much I can't wait till there back In stock so I can buy my wife a matching one.
The bike is great, the availability of accessories is lacking
For point of reference , I have previously owned a Juiced Scorpion and I currently own a Juiced Ripcurrent S. I sold the scorpion to purchase the Ariel rider as an "around town" bike and it more then took its place. Going from a single motor 750 watt bike to a dual motor 750 watt bike is a huge difference. Even with just one motor it is faster then the scorpion.. the bike is much lighter (although still heavy) the the scorpion and there is much more torque "out the gate". I typically cruise around town on one motor and switch on dual when going up hills or out in the country… the effect of turning on the second motor is hilariously fun and makes me smile almost every time. There are some things I wished it had which leads to my 4 star score. I wish it had a rear rack standard (I purchased it elsewhere because it wasn't available) I ordered a trunk box (because the tank bag wasn't available) and I'd love to have a spare battery (which isn't available).. if you get the trend there it is that there are absolutely no real accessories available and the ones that are are not in stock. Overall however the bike is solid, fun, and worth every penny.
Very fun bike to ride (D-Class)
Very fun bike to ride! After near 200 miles here's my feedback.
Pros:
1) Built very tough and can take a beating. Have ridden in coal/shale banks and through rocky, muddy terrain.
2) Normally do 25-30 mile rides and battery last throughout ride.
3) it's a pretty comfortable bike, being disabled I have a high sensitivity to pain and I can manage 25-30 miles.
Cons:
1) I don't think the gears are necessary as I always keep it in the lowest setting. Maybe some lower power assist levels would be good.
2) Rear light is not very bright and somewhat dim looking don't think it helps for safety.
3) I have never reached 30 miles per hour on this bike my max is 28 mph using both motors at around 80%+ battery. Which starts to drop off the lower the battery is to around 26 mph. I don't think it's possible to get this bike over 30 mph unless you're going down hill and gunning it.
4) Weight, if they could cut another 10-20 pounds some how to this design but still keep the ruggedness that would be really cool.