Ariel Rider Kepler vs Aventon Aventure
FREE SHIPPING ON ALL DOMESTIC EBIKE ORDERS
Ariel Rider Kepler and Aventon Aventure are two dominant players in the 26x4.0" fat tire electric bike market. Ariel Rider is famous for it's power, range, performance and value. However, buyers may find themselves comparing the Ariel Rider Kepler to the Aventon Aventure -- let's see how the Aventure stands up against the Ariel Rider Kepler.  
Motor   : 1000 Watt Nominal / 1800 Watt Peak
Controller : 52V 33amp  
Motor   : 750 Watt Nominal / 1130 Watt Peak
Controller : 48V 25amp  
Ariel Rider Kepler has a more powerful motor which is equipped with a more powerful controller which can provide more juice to the motor. It means Kepler is 50% more powerful e-bike.
Ariel Rider Kepler is a 52 Volt e-bike on the other hand Aventon is a 48 Volt e-bike. Few advantages of a 52V e-bike are;
52V e-bike offers more range compared to a 48V battery.

52V battery also provide more power to the motor.

52V is more efficient as it let motor run at lower current (amp).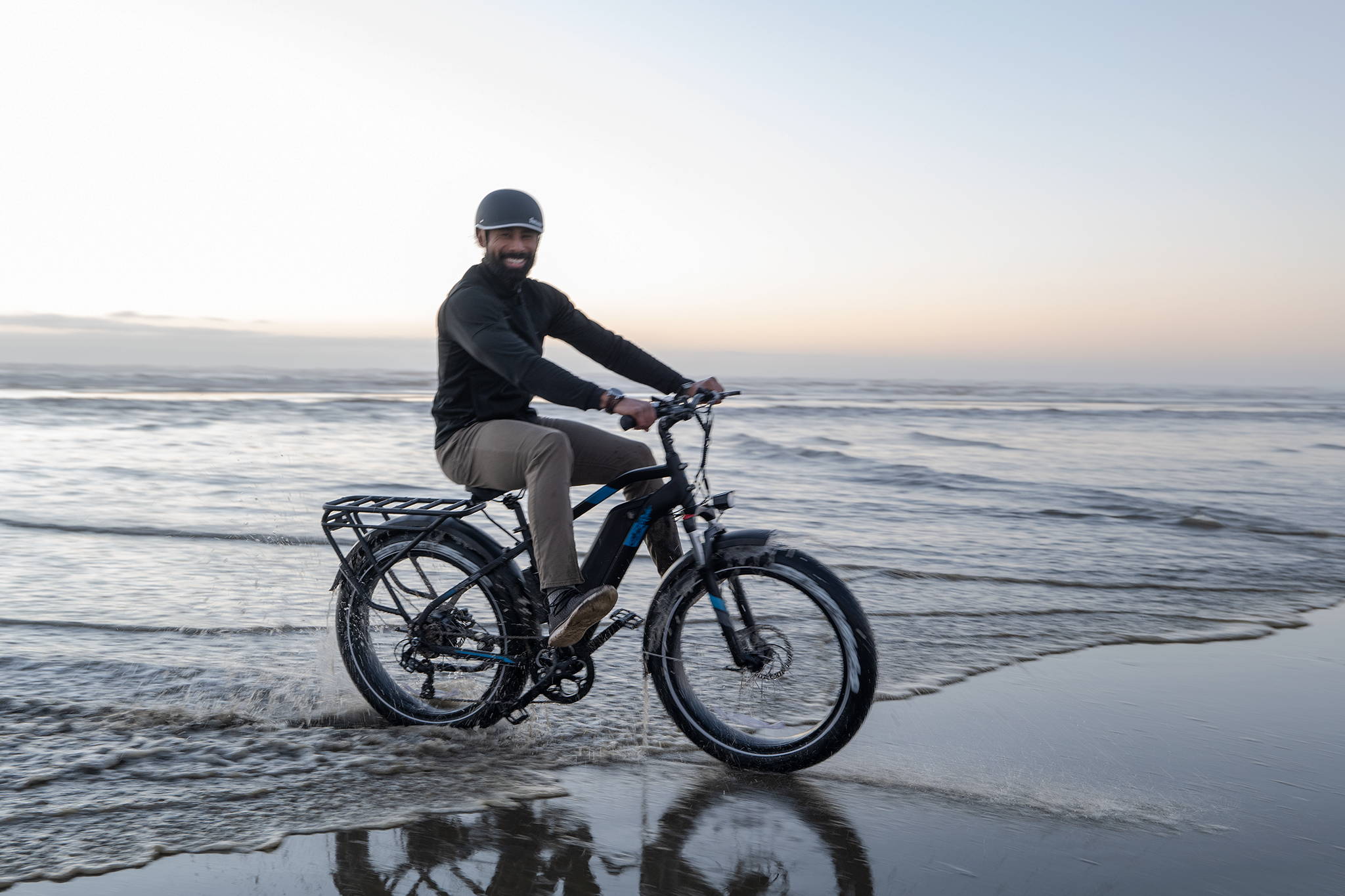 Voltage : 52 Volt
Amp hour : 20 ah
Capacity : 1040 watt hour
Charger : 3 amp
Voltage : 48 Volt
Amp hour : 15 ah
Capacity : 720 watt-hour
Charger : 3amp
Kepler has 50% larger battery capacity compared to Aventon Aventure. Kepler has longer range and also let you ride your e-bike without drop in performance for longer time.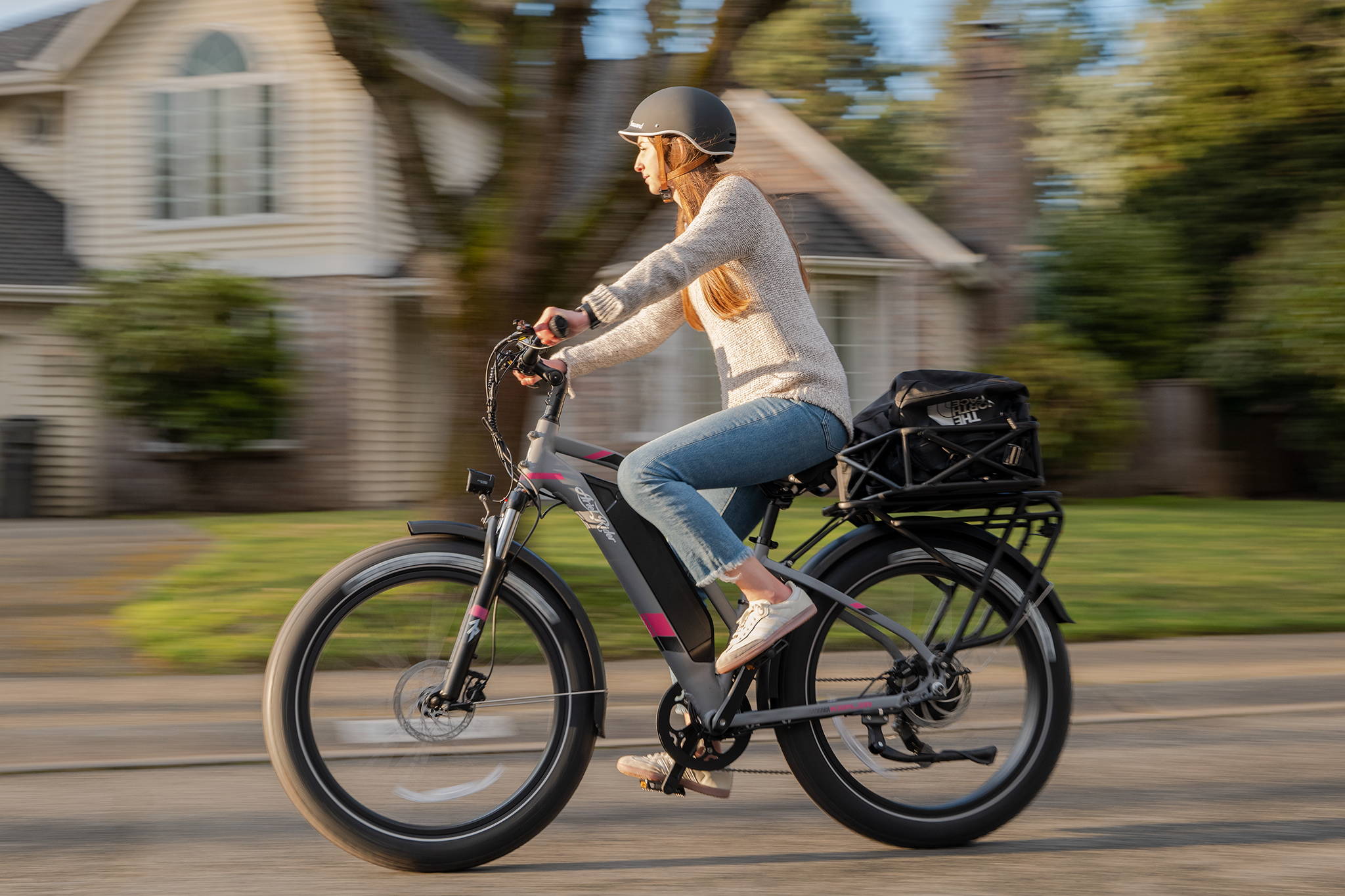 Brand : Tektro
Headlight : Have
Rearlight : Have
Tire Reflector : Have
Turn Signal : Have
Brand : Zoom
Headlight : Have
Rearlight : Have on one side
Tire Reflector : Don't have
Turn Signal : Dont' Have
Both e-bikes have similar equipments. Ariel Rider Kepler comes with higher end brakes compared to Zoom brakes on Aventon. Also Ariel Kepler has more visible rearlight, reflectors on tire which increases your visibility. Final difference is Ariel Rider Kepler has turn signal which is very important for commute riding.
Rear Rack : Have (Larger Rear Rack)
Stem : Adjustable
Fork : Zoom Suspension Fork
Rear Rack : Optional ($49.99)
Stem : Nonadjustable
Fork : Zoom Suspension Fork
Kepler comes with a rear rack which is valued at $79.00. This is the biggest rear rack in terms of size and capacity in market. Aventon offers fairly large rear rack for $49.99
Kepler is also equipped with an adjustable stem which let you have a more comfortable riding position. Both e-bikes have same brand and model of suspension and display.
ARIEL RIDER KEPLER VS AVENTON : FINAL VERDICT
After comparing all the specs Ariel Rider wins in all category such as motor, battery, range, top speed, brakes, safety and comfort.  
Also Ariel Rider Kepler is priced at $1,799 which is $200 cheaper than Aventon and offers so many extra features such as rear rack, adjustable stem. When you look at deeper you will see other differences which Ariel Rider pay lot of attention such as Ariel Rider Kepler has 52T crank which offers better riding experience and performance. Another such detail is derailleur protector which protects your drivetrian incase you drop the bike. Charging port used in Kepler is a 3 pin mic connector which is more advanced connector compared to DC connector.
All those small details add up and make Kepler a more advanced and a better value e-bike.
What Others Say About Both E-bikes
You can read and view other comparisons of these two e-bikes in below;